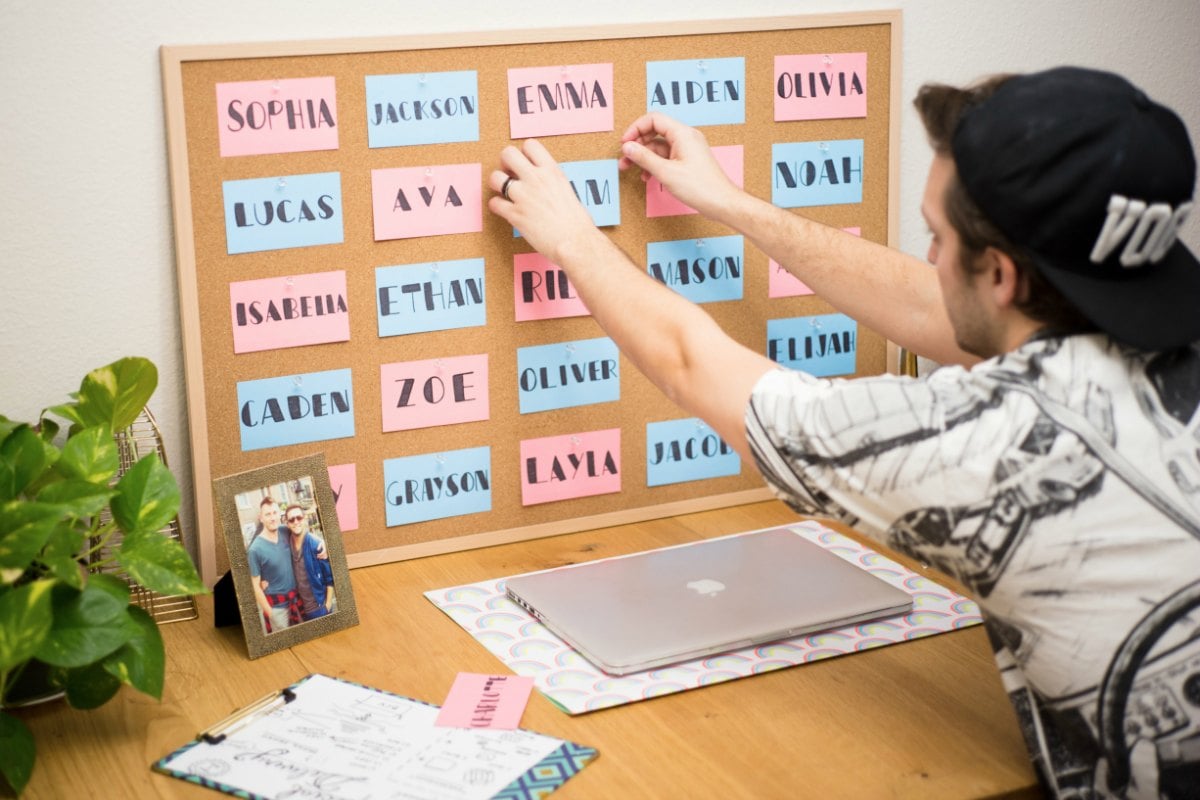 Choosing a name for another human can be really really stressful. If you get it right, you may be attending your daughter's rock concert one day. But if you get it wrong, you're potentially setting your son up for years of torment (I'm talking to you, Ben Dover).
Unique names are cool, but endless "it's actually pronounced" moments are not. And getting your name spelled wrong on a coffee cup may be momentarily annoying, but starting a new job only to realise that there are fourteen other Sarahs is a pain that will last a lifetime. Sorry, Sarahs.
Sean Szeps shares his baby name philosophy and how they came to the perfect baby names for his twins.
Basically, it's hard to win when you're naming a child. And while I'd like to believe that finding the perfect balance between ordinary and unique is the best way to go about choosing your unborn child's name, I'm sure that backfires too.
So I've recently come to terms with the fact that all that really matters is that you truly adore the name you choose for your child. Because you're the one that's going to be screaming it down the hallways for twenty-something years, right?
To help you double and triple check that you've selected the perfect name, ask yourself these eight questions to ensure you've made the right decision:
1. What nickname will your unborn child be given?
Aussies like to shorten, well, everything. So while Hunter may be a truly adorable name, Hunt is too close to a very naughty word, which may result in a little "C**ny Hunty" name-calling on the playground.