Any woman who has ever bought high heels knows that when you get it wrong, you get it really, really wrong.
The kind of 'wrong' that leaves you with blisters, cramped toes and a world of pain approximately one hour into a night out.
Unfortunately, the health impacts of high heels don't end with your taxi ride home. Long term, they can adversely impact the nerves, muscles and bones of your feet, knees, hips and back.
You know that already. Most women do. But the allure of a fresh pair of towering heels can be intoxicating, and for many of us mere mortals (okay… shoe hoarders) resistance is futile. So we're not telling you to stop wearing heels – we're just saying that aiming for a less destructive pair is something Future You (and Future You's spine) will be grateful for.
Here, podiatrist Laura Gleich lays out the 7 things to keep in mind when buying those pumps you've been eyeing off.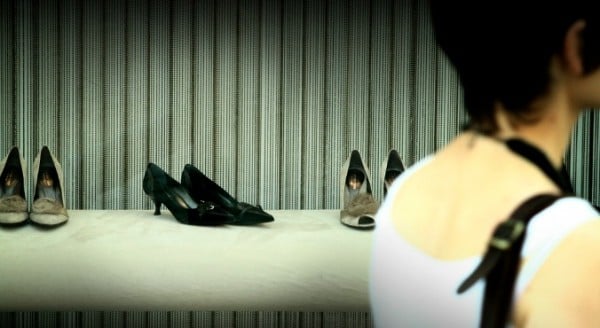 1. The size of the base of the heel
This is very important, as the wider your heel's base, the more support your body is given. Stilettos with a very small base are the most dangerous kind of heels - they may look amazing on, but they certainly won't feel so great when you roll your ankle walking down the street. Wedges are often the most comfortable heels because your whole foot is in contact with the ground, enabling you to balance more easily.
2. The thickness of the sole of the shoe