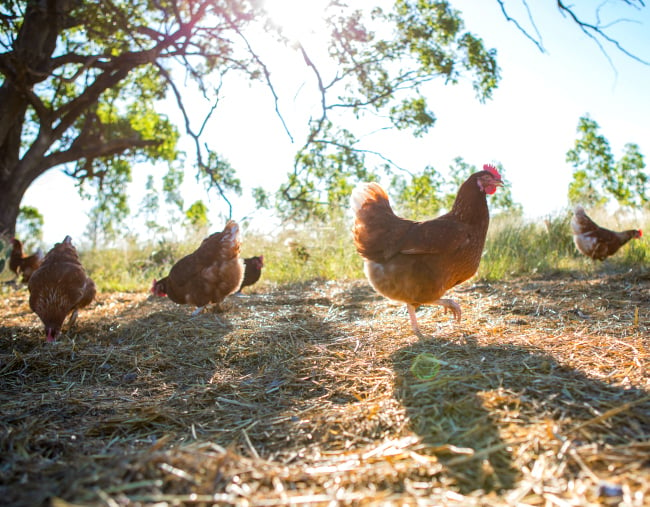 You're at the supermarket. Your eyes cast their gaze over cartons of eggs you can't wait to scramble, poach, bake or fry. The words "free range" are scrawled across a number of those packs (and you're quite frankly bamboozled about which one to choose).
In that quick moment where you have to be decisive before someone else's trolley will bump you out of the way, you pick the pack you think looks most ethically sound. Or the one that's on sale. It says "free range", but you wonder only once you've loaded the groceries into the car… just how free range is it?
As us savvy, ethically minded consumers are coming to realise, "free range" can mean different things. Most of us are not stomping around on chook farms every day, so it's hard to know that the eggs are genuinely from free range hens who get the ample space to enjoy the great outdoors, and therefore, have a happier life.
So when choosing free range eggs at the shops, there are certain things to look for that can both empower us as consumers, but also in turn support businesses that live up to their free range promise.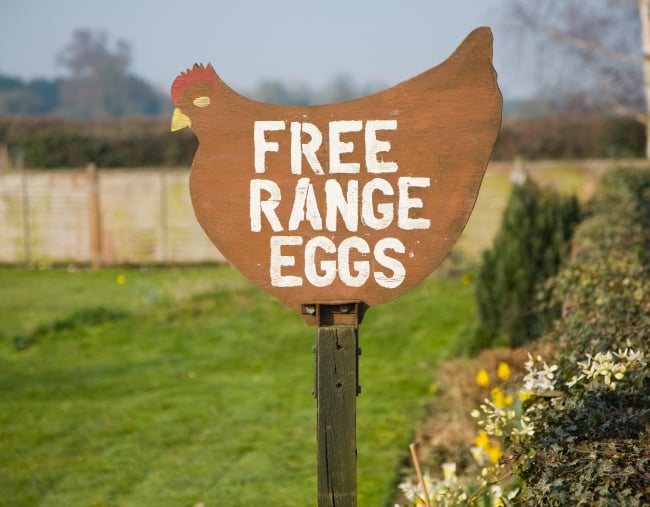 What makes my free-range eggs 'free range'?
According to Free Range Egg & Poultry Australia, there are at least 21 standards that should define whether something is "free range" or not. These include factors like how many hens are stocked per square metre, their access to shade and protection, and the continued production of healthy vegetation.
In 2017, the Australian government introduced a free range egg standard to provide an easy measure for us to understand, allowing producers to stock a maximum of 10,000 hens per hectare.
On the other hand, the CSIRO's Model Code of Practice says there should be up to 1500 hens per hectare on an outdoor range.
What should I look for when buying free range eggs?
One way to know if the eggs you're buying are free range, is to look on the labels for the number of hens. If you don't see a number on the carton, you have a right to wonder.
Sunny Queen Farms Free Range eggs are clearly labelled with a big '1500', so you know from the get-go. For Sunny Queen, it's not just about a number - it's the quality of time the hens get outdoors too.
"Our free range hens have access to an outdoor area during daylight hours where they enjoy fresh country air and are free to roam and do all things that chickens naturally do," a representative from Sunny Queen Farms tells Mamamia.