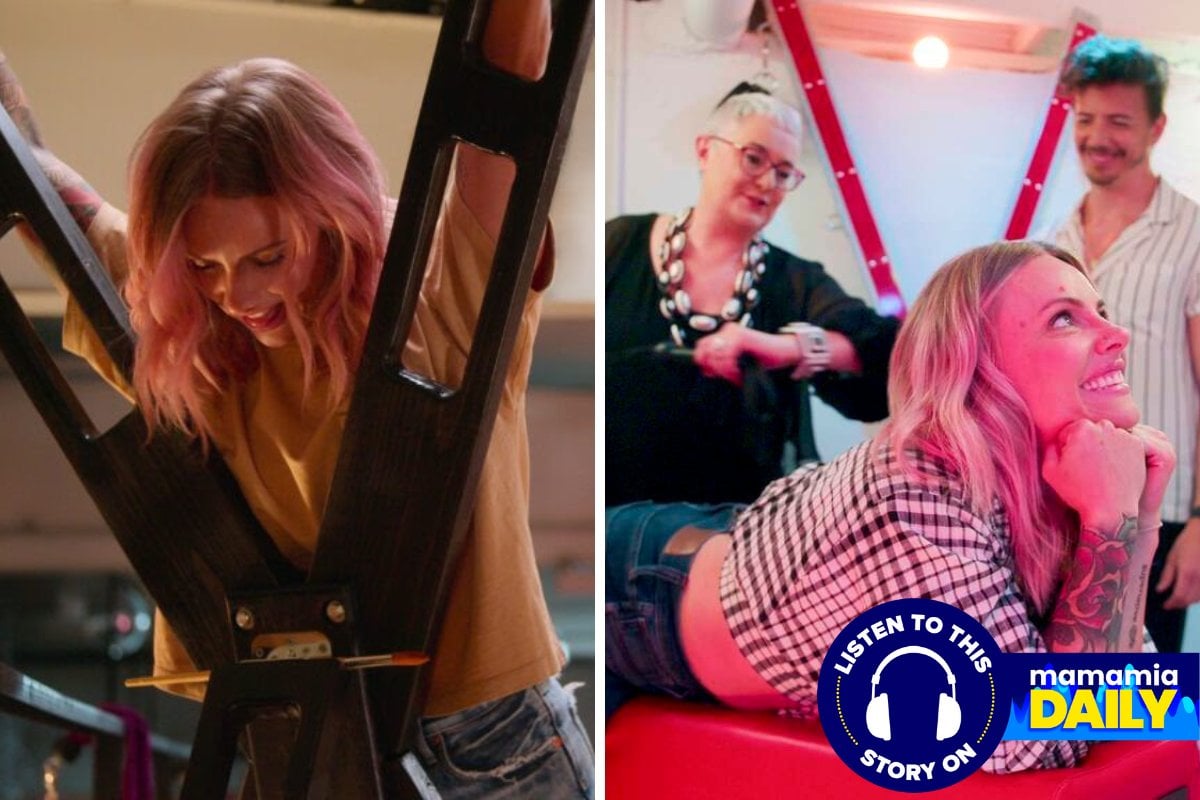 Listen to this story being read by Katie Stow, here.
I was just casually opening up Netflix on my morning off, looking for a bit of distraction while I necked my coffee and chomped my way through a banana. The first thing that beamed out of my TV screen: How To Build A Sex Room.
Perfect.
As the Sex Editor at Mamamia, there's nothing I love more than a pervy look into the sex lives of, well, anyone. So the fact a whole series of sex chats was staring back at me, I knew I'd struck gold. I put my banana down (as that felt slightly inappropriate now) and hit play.
Watch the trailer for How To Build A Sex Room right here. Post continues after video.
I am not even slightly telling porkies when I tell you I didn't move from my couch for the next eight hours.
I watched the whole series in one go. Eight episodes, 15 sex rooms, two dominatrix classes, and one 'golden shower proof' reno. ALL. IN. ONE. SITTING.
While I don't recommend digesting any TV show in one swallow, being this deep into How To Build A Sex Room has led me to an insatiable urge to talk about what I have just witnessed.