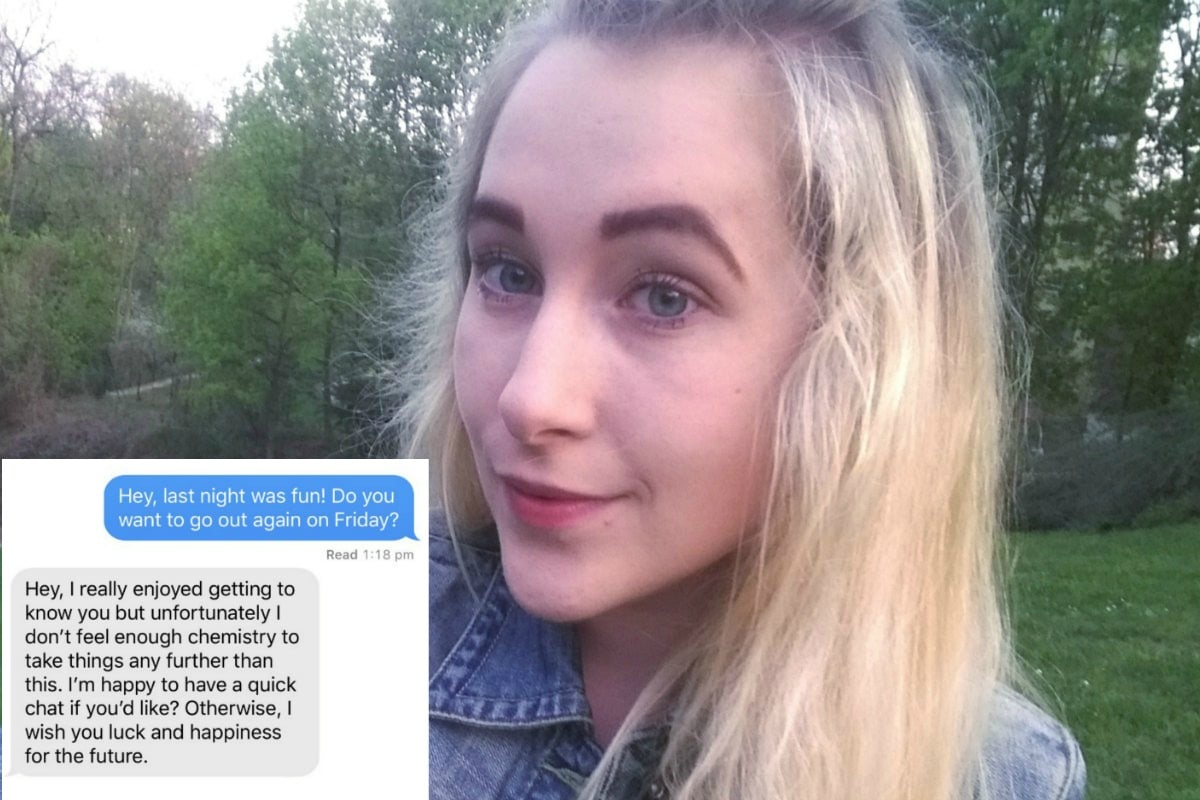 Breaking up is hard to do.
I've had my fair share of breakups, and if you've had more than one relationship, then you've been through it too.
Breakups are awful whether you are doing the breaking up or being broken up with, and I believe they are hard enough without feeling like you have a social responsibility to break up in person.
What life is like single, and not single. Post continues below video. Post continues below video.
I want to tell you Liz's story:
Liz had been single for ages and had lost hope, until she met Damien*. She couldn't believe her luck. They went on five dates and she was imagining their future.
Liz was excited about their sixth date and spent extra time getting ready. When she met Damien, he wasn't himself and it didn't take her long to find out why.
Damien told Liz that she was a lovely person but he couldn't see a future together. Liz felt blindsided. A lovely night full of potential quickly turned to disaster.
She was upset and didn't want to break down and cry in front of Damien. She couldn't help thinking it was a complete waste of time getting ready, only to be dumped and have her mascara run.
Of course, Damien thought he was doing the decent thing following popular dating advice that you should break up in person.
I am sure you've heard this advice yourself, but as a relationship expert I am going to tell you something different:
It isn't always the best idea to break up in person and you don't have to.
It all depends on how long you have been together.
Of course, if you are married, living together or have been in a relationship for a long time then, it's respectful and the right thing to do to break up in person.
But if you have only been dating for a short time or gone on a few dates, the good news is that you don't have to always do it in person.
For Liz and Damien, the 'in person' break up was not the best way of doing it. Imagine how she felt, expecting a fun date and a bright future only to be dumped.
Liz told me she would have preferred Damien to break up with her via a text message. This would have given her time to be upset, to cry and process the information rather than feel blindsided. In fact, it would have been kinder.