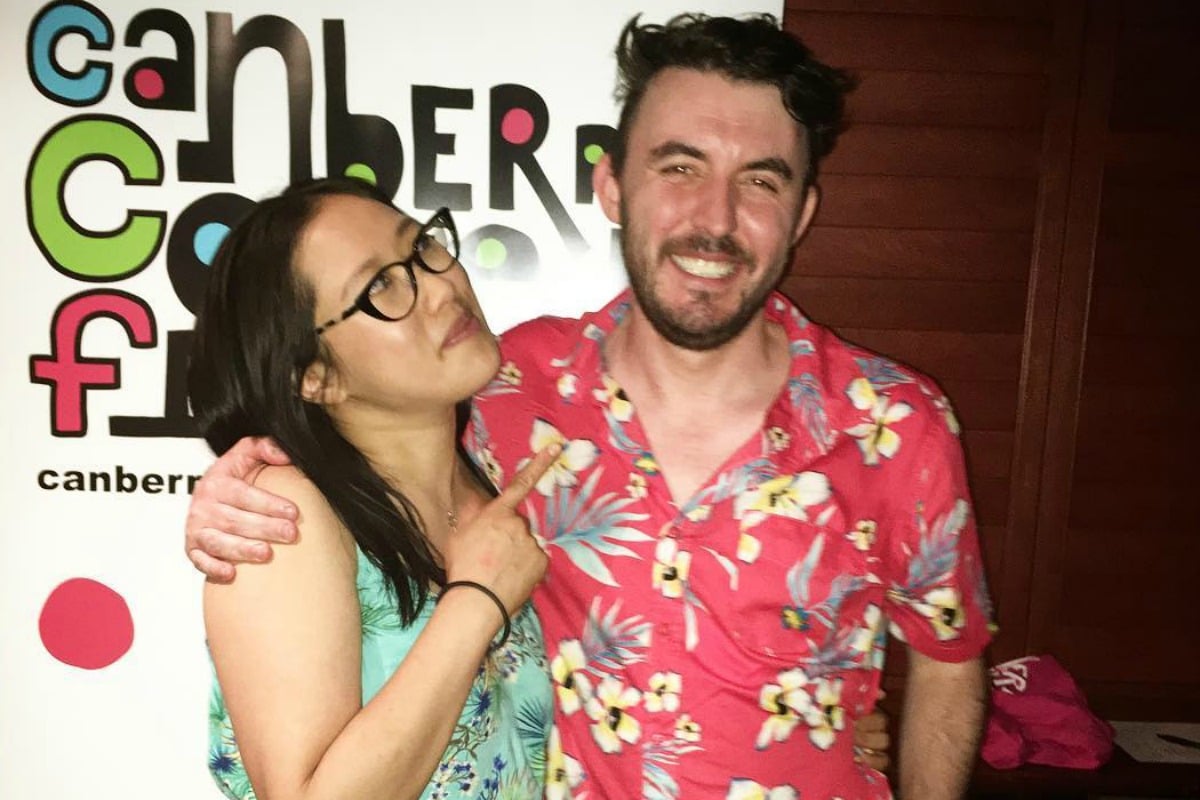 I've always struggled with shyness and introversion. I love being alone with a good book, and if I do socialise, it's usually to catch up one-on-one with a friend.
But now that I am a mother, I've had to make a huge effort to make it less about "me time" and more about giving my children a rich, interesting life full of people and places.
Recently, I realised that I was relying too much on my very extroverted husband to break the ice for me – and he showed me this by doing nothing at all. Jeff is often described as "the life of the party". He has the magical ability to chat with any person and find common ground.
He can crack up a room in seconds, because he moonlights as a stand-up comedian. He genuinely loves being around people, whereas I am more likely to get annoyed or frustrated and then scurry back to my hermit hole.
In big social situations like parties or weddings – events that would usually stress me out – Jeff is my secret weapon. I will coast behind his wave of extroversion, and thus enjoy the occasion and observe people, without having the pressure to chat or 'perform'. There are definitely huge benefits to the introvert-extrovert partnership.
Having trouble understanding introverts? Have no fear, we've got your back. Post continues below…
When I'm on a solo excursion with my kids, it's terrifying. At story time at the library, playgroup, or to a kids' party, I am feeling nervous and anxious before I've even left the house. I actually feel sick in my stomach.
You wouldn't know it if you met me at those places, though, because I will be super chatty and friendly. It's all to cover up the fact that I am feeling shy and scared and I want to run away. But I'm there so that my kids have fun and meet friends and learn things. And I always put my kids first.
Talking to other parents can be really difficult. It's different to meeting a new colleague or being in the same class at uni. You'd think that other parents would have a lot in common, but I've found that's not often the case. I usually leave conversations with other parents feeling like I'm a total weirdo. I do love being weird – it's something I embrace about myself, as a creative person.