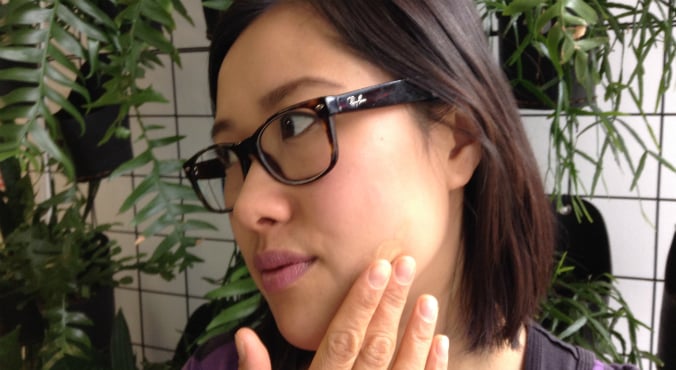 Carla GS applying Too Faced Born This Way Foundation (Light Beige) with her fingers. Source: Supplied.
There's one thing that separates the maestros from the amateurs when it comes to makeup application, and it's the way you apply your foundation.
Few things are more masterful than an even, seamless veil of foundation over the face. Conversely, a mask-like application of foundation, which results in an obvious line where the foundation ends on your face and the bare skin of your jaw begins, is just begging for a little makeup advice.
Why does it happen? And how does it suddenly appear when you swear it was blended when you left the house?
Related: "My wedding day decision divided everyone, but I did it anyway, and I don't regret it."
According to celebrity makeup artist and cosmetics entrepreneur Liz Jones, this common foundation problem is known as a "high tide" mark and there are three genius ways you can avoid it.
"The most obvious reason for the 'high tide' mark is not working the foundation into the skin enough and spreading it out below the jawline," advises Liz. (Post continues after gallery.)
The Best Foundations Under $30