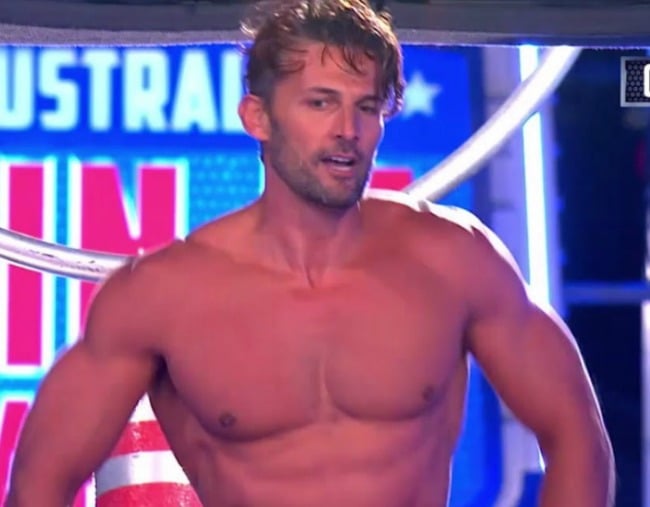 Yes, well.
It's almost time for a bunch of extremely fit people to run around an arena, completing the kind of physical challenges that make us mere mortals break out in a nervous sweat as we reach for our chip packets.
I'm talking, of course, about Australian Ninja Warrior which returns to TV on Sunday night.
This year's ninjas include familiar faces Tim Robards, Corey Worthington, and Lisa Curry and Grant Kenny's son, Jett.
TONIGHT 7.00pm: Our Ninjas will have to complete all six of these obstacles to make it to the Semi Finals… Do they have what it takes? ???? #NinjaWarriorAU pic.twitter.com/RGLQEHpw4o

— Australian Ninja Warrior (@NinjaWarriorAU) July 8, 2018
They will be joined by some of the experienced competitors from last season, as well as some ridiculously fit normal Aussies.
More than 7500 Australians applied to take part in Australian Ninja Warrior, and 300 will compete in the second season.
But before you get too excited and start sending off your application for season three, those 300 people had to endure a 20 minute sweat-inducing test to earn their spot on the show.
According to Nine Coach the test, which is quite frankly terrifying, includes:
• A three-minute standard plank immediately followed by a two-minute plank during which the contestant can have "fun" and show off their personality.
• Three minutes of burpee pull-ups immediately followed by, yep you guessed it, another two minutes of "fun" burpees in which they can show off their personality.
• A three-minute dead hang immediately followed by two minutes of freestylin' dead hanging ¯\_(ツ)_/¯.
• A five-minute agility test that includes circle hops, ladder shuffles and sprints.
Yep. It's the stuff of fitness nightmares.
Australian Ninja Warrior premieres Sunday, 8 July, at 7pm on Nine.