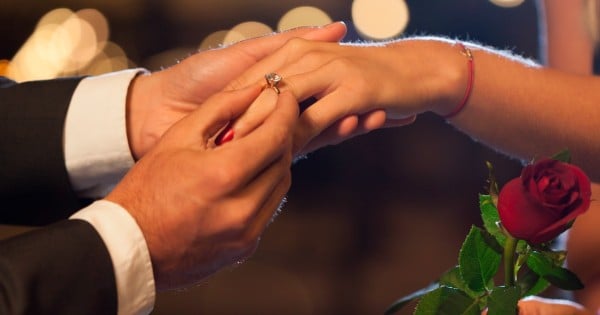 Over the weekend I was in a fearful social situation that many a person has found themselves in before.
Surrounded by friends, almost all of whom are recently married, soon to be married or recently engaged.
And while I'm beyond happy for all of them, there's one thing I can't stand (anyone who's in a long-term relationship and of a certain age will know exactly what I'm talking about and about to say).
It's the inevitable "so, when do you think you and (insert boyfriend's / girlfriend's name here) will get married? Do you want to get married? Have you talked about marriage?" line of questioning that follows around ringless women like a plague.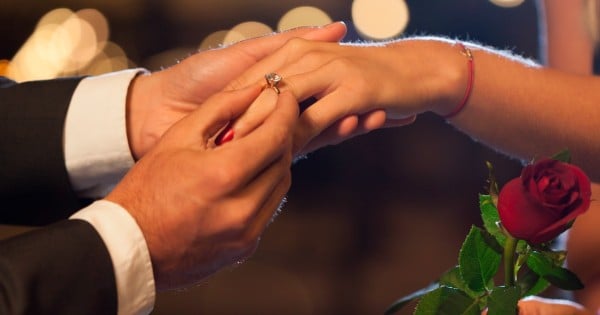 I'm good, thanks. Source: iStock.
Up until recently, my response was something like this: "um, ah, well, ha ha, of course, we have talked about it. Um, that's definitely something I want one day, but, um, oh olives! No, I think we will, but, err, who can say? Time will tell. There's so much we both want to get done first, and, ah, you know. Do you need a drink top up?"
Short of saying, "I dunno, mate. Ask my boyfriend," I honestly have no idea how to answer those questions. Because the problem many women like myself share is that aside from being highly personal information, the questions are also seriously uncomfortable for one glaringly obvious reason.
I'm an organised person. I'm a planner, a goal-setter, a proactive do-er, and most of the time I have answers to the questions people have about my life. That is, all except for if and when my boyfriend will one day decide to legally bind himself to me.