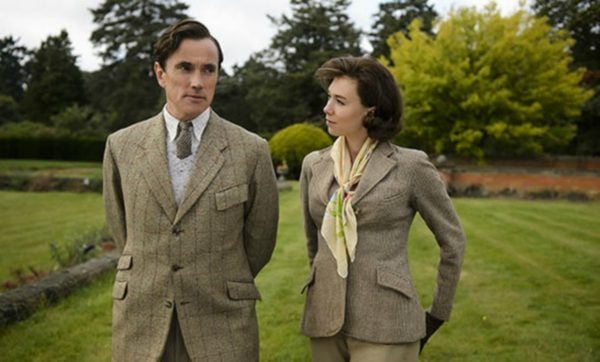 Finished watching The Crown yet? We need to debrief.
I finally finished binge-watching the show last weekend. And if ten solid hours spent glued to my laptop screen wasn't enough, I then spent the following three waking hours going on a Wikipedia deep dive to find out everything I could about the real Royals behind the characters.
I emerged with even more questions (and an enviable amount of royal trivia that would make me a VERY valuable trivia team member. Just saying.)
Listen: Rosie Waterland can't get enough of The Crown on the latest episode of The Binge. Post continues after audio.
Here are the eight burning questions we have after watching the crown. (Warning – spoilers are ahead.)
1.What really happened with Princess Margaret and Peter Townsend?
After watching the forbidden relationship between the pair come tantalisingly close to a happy ending, the series saw Princess Margaret and Group Captain Peter Townsend end in heartbreak.
After years of waiting and appealing to marry her divorced lover, Margaret was told she could – but only if she gave up her rights and income as a royal and leave England. She chose not to, and announced their split in 1955, with Townsend returning to his 'exile' in Brussels. But what happened next?
It doesn't get much better unfortunately.
She married photographer Antony Armstrong-Jones in May 1960, reportedly accepting his proposal a day after learning that Townsend was to marry Belgian Marie-Luce Jamagne – a woman half his age and who many said bore a "striking resemblance" to Princess Margaret.