From Gravity to The Martian to this year's Life starring Ryan Reynolds and Jake Gyllenhaal, it seems both filmmakers and audiences have a strong fascination with space.
Why wouldn't we? It's magical, mysterious and much of it is still rather unknown.
Someone who knows a little (OK, probably a lot) more about it than most is Andrea Boyd.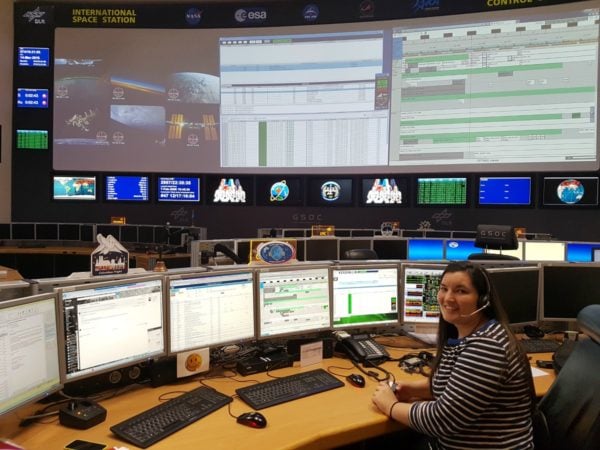 Born in Adelaide, she's a Flight Operations Engineer at the International Space Station - but the one in Cologne, Germany rather than the one 400 kilometres above our heads.
"I work in Mission Control so I'm one of the people on ground control with consoles and far too many computers who talks to the astronauts and communicates with them," she says.
Unsurprisingly, every day at work is different.
"It's totally different every day - super dynamic. I'll talk to mission controls around the world working out who's going to say what to the astronauts then go straight into running experiments for 12 hours of the day. It's the same thing in the evening, then the crew sleeps," she says.
The experiments are run between all the different labs on the stations including in the US, Russia and Japan, with 200 different experiments being done at once.

Listen: Dianne McGrath speaks to Mia Freedman about the Mars One mission. Post continues after audio.
"They can be anything from basic things like chemistry, physics and applied biology to medical developments and finding different cures for diseases," she says.