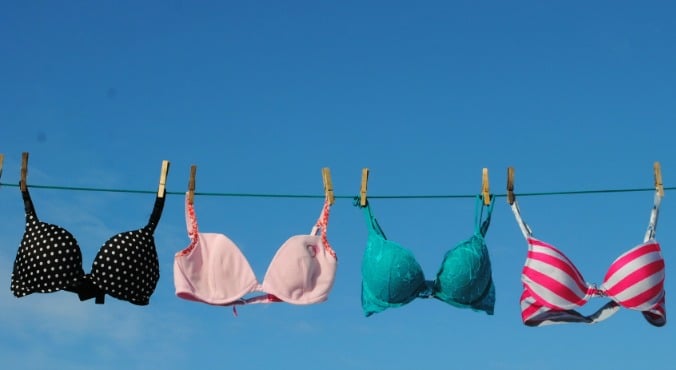 Image: iStock.
In most cases, laundry advice revolves around the words "more often".
Clean your sheets more often. Chuck your pillow cases in the washing machine more often. Wash your scarves more often (oh, what's that? You don't wash your scarves ever? Naughty, naughty). If you don't, a lethal combination of bacteria, microscopic insects and sweat build-up will start to bury into the surface of your skin, gnawing away until there's nothing left. Or so the tale usually goes.
RELATED: This is how often you should be replacing your toothbrush.
So it's kind of nice, just once, to hear that it's perfectly acceptable — advisable, even — to wash something less often. Apparently, this 'something' is your bra. (Post continues after gallery.)
The most comfortable bras