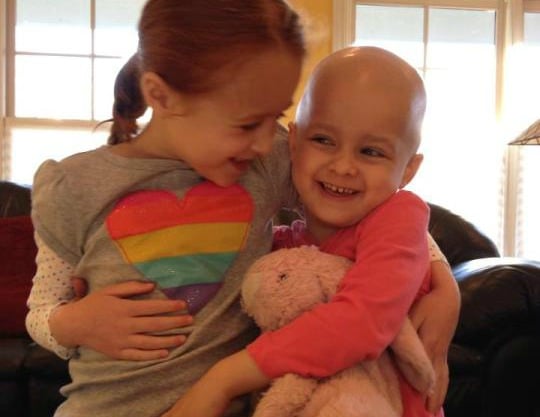 On August 16, 2012, my family's world was turned upside down. That was the day I was told that my three-year-old daughter Natalie Grace has Acute Lymphoblastic Leukemia (ALL). Cancer.
Natalie's first month of treatment was a blur. I couldn't get past the fact that cancer had entered our household via my beautiful, sweet, innocent little girl. This had to be a mistake, right? I mean, we had family photos taken in the park just two days prior to her diagnosis. The month before that, we were enjoying our beach holiday.
When my husband Dan initially took Natalie to the pediatrician he was told that she simply had a "summer virus." How did that become cancer only days later? These are all questions I eventually had to stop asking myself since, unfortunately, there truly are no good answers.