As Meghan Markle walks the careful line of royal associate, yet to be royal by name, all eyes focus on every move she makes now, and what they might mean for the moves she makes in the future.
The whispers, as they grow in decibels as they do strength and consistency, are that we should realistically be bracing ourselves for a royal wedding.
A profile in Vanity Fair, a couple of public appearances at the Invictus Games: Markle's name, face and story are everywhere – as if we all need a crash course in the Markle narrative before she aligns herself with the royals for good. After all, even the best sporting stars need to warm up before a big match.
But if she does jump royal side, how much has to change? And more notably, how much of herself will she have to give up to do so?
Markle has already bid farewell to The Tig, the lifestyle website she once ran. In April, the actress announced she was closing the blog, some six months after the couple announced publicly they were dating. Many assumed the step was taken for the monarchy, because after all, the royal family rarely shed an opinion on anything. Perhaps it's not a good lock for a royal associate to be sharing opinions on, well, everything.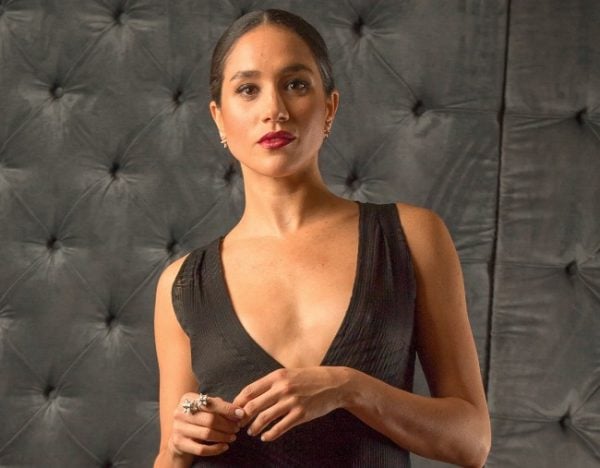 Although Markle has not commented publicly on the reason for the blog's closure - something about spending more time on set something something busy - the timing was no doubt curious.
Although, a lifestyle website is an easy farewell considering the wealth of other goodbyes Markle may have to make upon joining the family.
Her politics, for one.
In April, she made a subtle but firm political statement regarding Brexit.
Re-posting an image of a sign that read: 'If EU leave me now you take away the biggest part of me,' Markle wrote: 'If EU leave me now…#brexit #parliament #referendum #London'.
Oh, and then there are the comments she has made about Trump, dating back to May, 2016, where she said - publicly -  she would move to Canada if reality star won the election.
She went on, calling it 'crazy' Trump's sexist comments hadn't yet affected his supporters' views on him.
"If that is really the reality we are talking about then that is a game changer in terms of how we move in the world here," she said, going on to call him "misogynistic" and "divisive".
Why it has taken Prince Harry and Meghan Markle so long to be seen together.

These things? These simple, common and popular trains of left-wing thought? They must go. A royal is neutral. A-political.
So how about her career?
This one's a little harder to predict, though we can do our very best.
Technically, royals are allowed their own careers. Think Harry as a soldier, or William as a pilot.
They can, in theory, work. But what must be considered is the notion Markle's job isn't your average job. It's public. It's also based in Toronto, which, if you're geographically-literate, you would know is not quite near London.
Also, when Grace Kelly became Princess of Monaco, she did have to abandon Hollywood. Though it was a long time ago, it's hard to see a world where Meghan Markle could be both princess and Hollywood actress.
If it feels like she's giving it up a lot, it's because she will. Such is the nature of the royal family. She will, however, be able to continue exploring her passion for human rights and charity. After all, for members of the royal family, that is their full-time gig.
For example, in 2016 Markle became a global ambassador for World Vision Canada, travelling to Rwanda for the Clean Water Campaign. She has also worked as an Advocate for the United Nations Entity for Gender Equality and the Empowerment of Women. Oh, and she was a counsellor for international charity One Young World.
For everything Prince Harry, Meghan Markle and the Royal Wedding, visit our Royal Wedding hub.
Do you think Meghan Markle should continue working as an actress if she does become a princess?