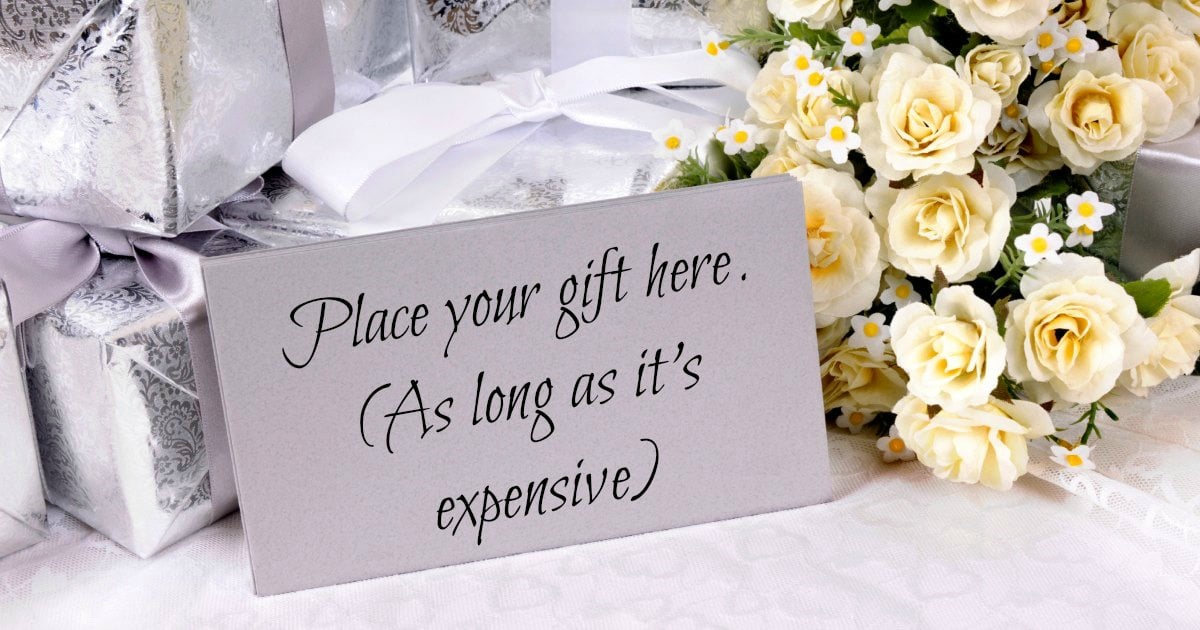 Love is an expensive experience. Weddings even more so.
Not just your own wedding, too. Because if you're really a masochist, imagine adding up every penny you ever spent on a wedding gift.
And now imagine all of the things you could've spent that money today. Fun game, isn't it? Yeah. We didn't think so.
It's a contentious one, navigating how much money is appropriate to spend on a couple at their wedding. Do you anonymously give them $20 in a wishing well and feel guilty for the rest of the night? Or do you give them enough money for them to buy 317 small puppies and resent them for years to come?
Well, thanks to The Huffington Post Australia, they've done the hard work for you. They got the experts in, crunched the numbers, and if you're a little frugal with your dollar bills you may not be too impressed.