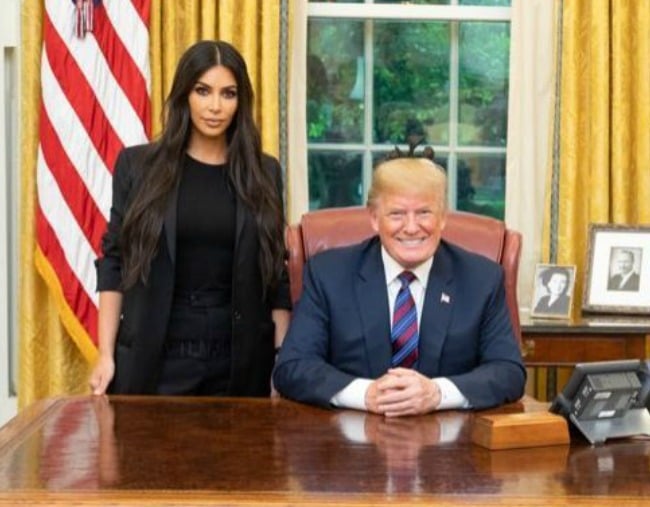 You might want to sit down for this one.
Especially if you're currently searching for coins in your couch or about to max out your credit card… again.
You see, Kim Kardashian makes more money in a single Instagram post than the President of the United States makes in a whole year.
Yep, according to a report from medical journalism website STAT, the reality TV star earns more from one sponsored post than what Donald Trump earns for running a whole country.
The publication has viewed a contract between medical company Duchesnay USA and Kim's company, Kimsaprincess, which proved she was paid $500,000 (AU$676,575) for a single Instagram post.
The 37-year-old uploaded the post about Duchesnay USA's morning sickness pill, Diclegis, in 2015.
In comparison, the President makes just $400,000 (AU$541,260) a year.
And Kardashian is not the only Instagram influencer banking ridiculous amounts of cash.
According to Marie Claire UK, Selena Gomez makes an average of $AU758,283 per Instagram post, and Cristiano Ronaldo and Kylie Jenner bank around $AU550,828 per an Instagram post.
The rest of the Kardashian clan earn a lil' less, with Kendall Jenner pocketing $AU509,695 for a sponsored post, and Khloe and Kourtney Kardashian earning around $AU343,373 per post.
Actress Cara Delevingne can bank about $AU205,666 for a post, while Gigi Hadid and Lebron James both bring in around $AU164,533.
Yep, we're weeping into our empty bank accounts too.