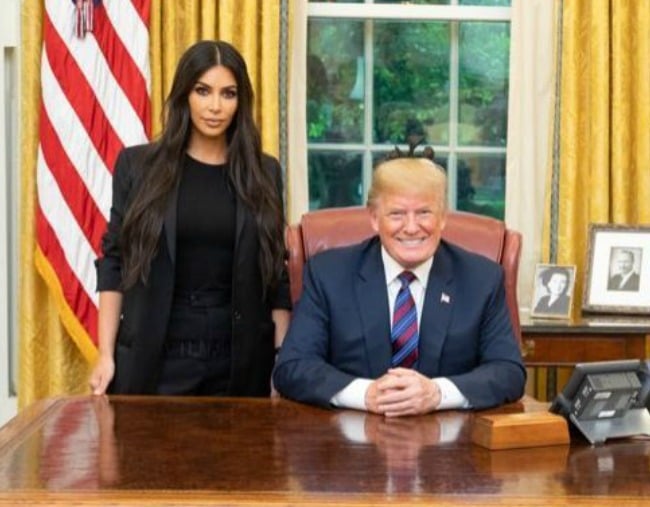 You might want to sit down for this one.
Especially if you're currently searching for coins in your couch or about to max out your credit card… again.
You see, Kim Kardashian makes more money in a single Instagram post than the President of the United States makes in a whole year.
Yep, according to a report from medical journalism website STAT, the reality TV star earns more from one sponsored post than what Donald Trump earns for running a whole country.
The publication has viewed a contract between medical company Duchesnay USA and Kim's company, Kimsaprincess, which proved she was paid $500,000 (AU$676,575) for a single Instagram post.
The 37-year-old uploaded the post about Duchesnay USA's morning sickness pill, Diclegis, in 2015.