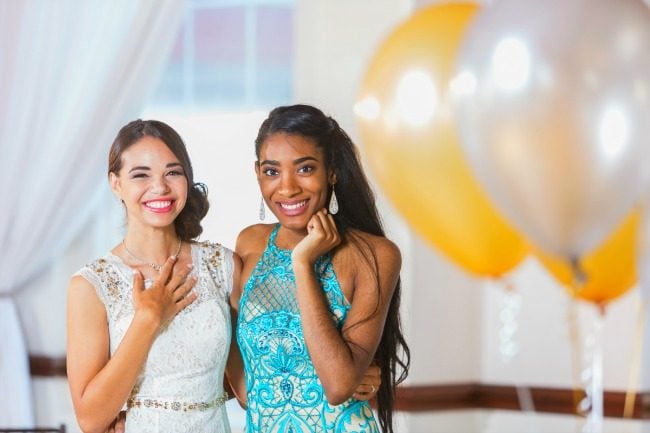 Judging by the number of people who describe themselves as "entrepreneurs" on social media, we are living in the age of the self-starter, where any means of income is possible, at any age – as long as you've been smart enough to corner the market.
And that's what two young high school girls have done, according to a listener, Jackie, who called into Mamamia's parenting podcast, This Glorious Mess.
Jackie described how her daughter had recently attended her Year 10 school formal, which wasn't organised by the school, but by two classmates (and supported by their mothers). The girls co-ordinated tickets sales. Booked the venue. Sorted a D.J. Secured a photobooth.
And made a tidy$3000 profit. Each.
The listener asked if podcast hosts Holly Wainwright and Andrew Daddo thought the approach of inflating costs with the direct intention of making a profit from their classmates was ingenious…or problematic?
"Am I wrong to feel this is price-gouging their friends?", Jackie asked.
Is it ever ok to make money from your friends? This Glorious Mess discuss.

Want to hear to more? Subscribe to This Glorious Mess.
Holly's response was firmly in the negative.
"I have never heard of this, and I am floored," she said. Querying whether their initiative will be applauded in our entrepreneurial culture, she added that she sincerely hoped not.
"You should not be trying to make a buck out of your fellow students in Year 10."
Andrew pointed out that people seemed to be happy to pay for the price the tickets were set at.
"Everyone had a nice time. Good luck to them," he said. But, he also added, "No one will talk to them after they discover they made money. It will be an absolute disaster."