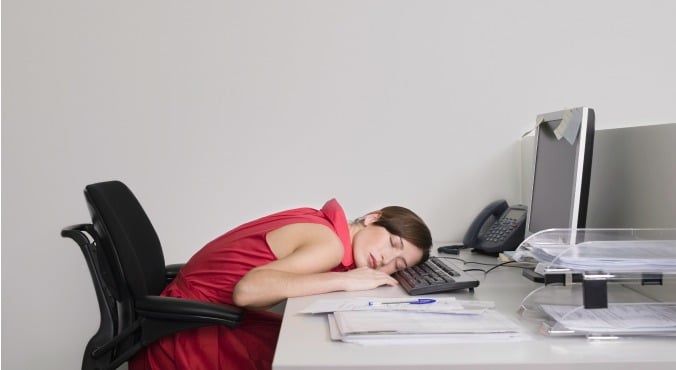 Image via iStock.
It's a well-known fact that we spend more time at the workplace than we do at home with our loved ones. Taking your work home is one thing, but making work your home is another.
When you're totally oblivious to the fact that everyone but the security guard has left the building, maybe it's time to consider getting a life!
RELATED: The simple trick that will make your work day 40% less stressful.
1. The staff at all four branches of Starbucks around your office know you on a first name basis, and have your "usual" ready for you the minute you arrive.
2. You have to schedule "appointments" to see your family and friends (who live within a 3 mile radius!). Whatever happened to just dropping by?
3. You consider your colleagues as extended family. It isn't such a bad thing, of course. But it is when you know more about their personal lives –– who's sleeping with whom, their kids' ailments and so on –– than you know about what's happening in your own family!
4. Your desk drawers are full to the brim with the entire contents of your kitchen cupboard, (favourite coffee cup, cookie jar, cutlery, etc) –– even a random popcorn maker. Just in case!
RELATED: The ten stretches and exercises you can do without leaving your desk.
5. Another one of your drawers is also allocated for your extensive footwear collection equipped for every work occasion –– including those cozy slippers!
6. Whenever your computer crashes or log-ins fail, you start hurling abuses at it –– before having a nervous breakdown. To you, it's the end of the world!
7. You think it's a cool idea to keep spare clothes at work, just in case you do another "all nighter." There is a shower in the building, after all!
8. You think leaving work early is arriving home before 9pm.