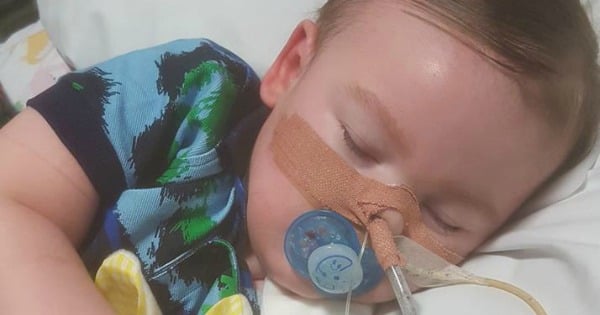 In the early hours of Saturday morning, 23-month-old Alfie Evans died after living in a coma for over a year.
Five days prior, his life support had been switched off, and The European Court of Human Rights rejected a final appeal by Alfie's parents to pursue further treatment in a foreign hospital.
It was the story that captured the world – a small child, in a semivegetative state, suffering from a degenerative neurological condition doctors were not able to definitively diagnose. His parents, feeling helpless, just wanted their toddler to live.
In his first seven months, Alfie didn't reach his developmental milestones, but his parents say they were told he was "lazy and a late developer". Then, in December 2016, he contracted a chest infection that caused seizures, and was placed on life support. Some experts believe Alfie had the same condition as Charlie Gard – mitochondrial DNA depletion syndrome – which causes progressive muscle weakness and brain damage.
Sue Channon talks about what it is like to be a parent of a very sick child and what people can do to make life a little bit better. 

By late April, 2018, Alfie was fighting for his life. But the story of his final moments paints a picture of a family who weren't ever going to give up.
Alfie's father, Tom Evans, 21, reportedly spent 10 minutes trying to resuscitate his child, before accepting that he was gone.
A relative told The Sun Tom "was blowing and blowing," and both he and Alfie's mum, Kate James, held their son as he passed away.
For the next few hours, they fell asleep beside him.
On Saturday morning, a crowd started to gather outside Alder Hey hospital, singing You'll Never Walk Alone and remembering Alfie as they released blue and purple balloons into the sky.