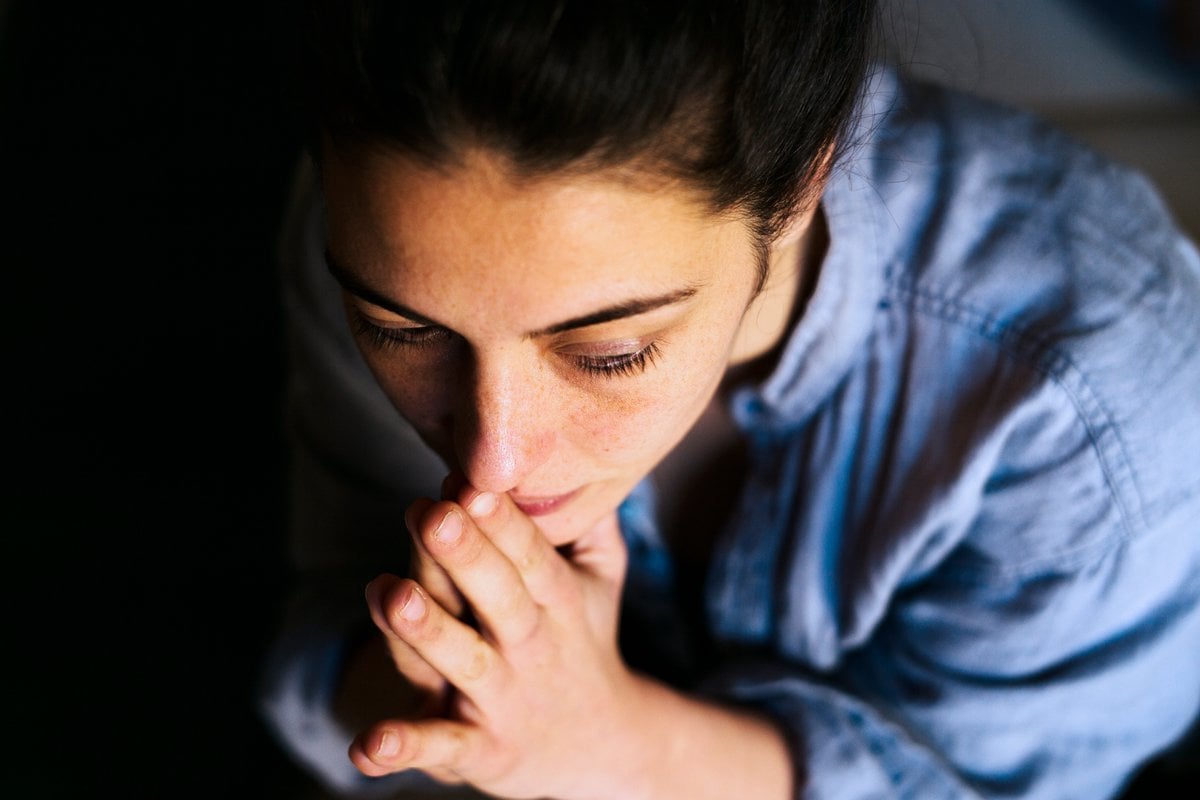 Most women don't look like the mums sitting on the front of Mother's Day cards. Today, Mamamia celebrates all kinds of mums. For more stories about the reality of motherhood, check out Mamamia's Mother's Day hub page.

This post deals with domestic abuse and could be triggering for some readers.
Sitting on her bed, my daughter's voice cracks; the emotion she has fought so hard to contain within her seemingly impenetrable teenage barricade, beginning to spill through. A trickle, first. Then, a rush. She tells me what she is feeling – that she doesn't think I love her, that I'm not proud of her, that I don't seek the same close relationship with her as I do with my other children.
I'm blindsided by the admission. I've felt the widening distance between us, but believed it to be her; the pulling away and grasping for autonomy and independence that comes with being an adolescent. I've been careful to step back, to allow her whatever scope she's needed to navigate her identity amongst school and peers and boys and life, believing this is what she has needed of me. In this moment, I'm aware I have misjudged the situation.
Watch: Be a good mum staring Laura Bryne articulating the contradiction of pressures that mothers face in their daily lives. Post continues after video.