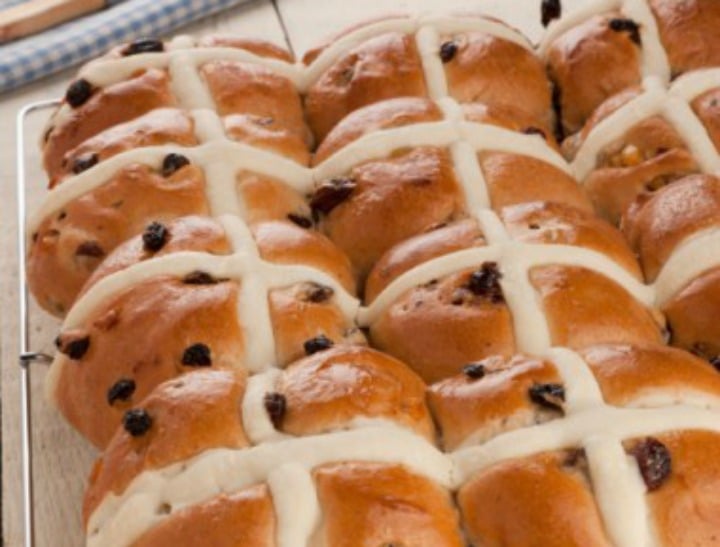 Clare Collins, The Conversation
Australians love Easter but it seems we love Easter eggs more, spending more than A$185 million on chocolate over the holiday break.
Painted or dyed eggs were given traditionally at Easter to symbolise new life. Chocolate Easter eggs first appeared early in the 19th century, followed by hollow Easter eggs in 1875, when manufacturing advances allowed chocolate to flow into moulds.
These days we don't have much restraint when it comes to eggs made out of chocolate, but how many regular hen eggs are okay to eat? And what about the other Easter favourite: the hot cross buns?
Hen eggs
Two recently published reviews examined research on the relationship between egg consumption and risk of heart disease and diabetes. They found that people who consumed the most eggs (six or more per week) had a greater risk of developing type 2 diabetes than people who consumed the least (one egg or less per week).
More Stories like this one: Why more than 8 hours sleep is bad for you
While the reviews disagree on whether egg consumption increases the risk of heart disease in the general population, they both found that people with diabetes who consumed a lot of eggs had a greater risk of developing heart disease.
 A recent systematic review of breakfast patterns found people who consumed bacon and eggs for breakfast had higher total daily energy intakes, while in another study those who ate poached eggs for breakfast had lower total daily energy intakes. So how you cook your eggs matters too.