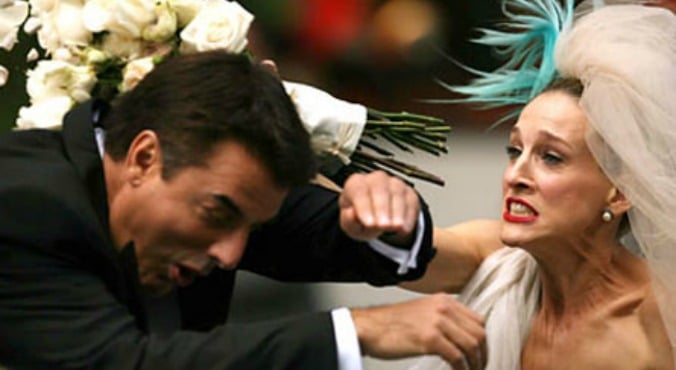 How did we get here? (Image: This is 40)
Remember when you first met your partner and you always had to look and smell your best? Those days are gone.
Remember when you were young and you fantasised about meeting "The One"? The one who would always look at you with love and who would baby you when you were sick and be the best parent in the world?
RELATED: The 2 questions that will reveal if your marriage will last or not. Apparently.
And then you met the real person, not the fantasy. There were probably fireworks and sweaty nights and long lazy mornings followed by sweaty days and more sweaty nights. Then things calmed down, and you fell truly in love.
And then that person became your partner. You committed forever, and maybe even had kids. (Post continues after gallery.)
The most memorable weddings in pop culture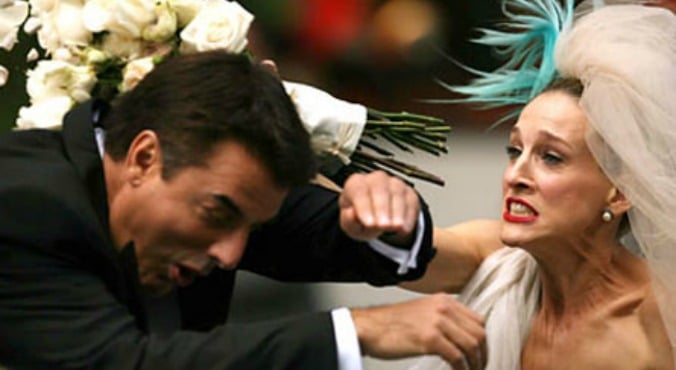 And then reality kicks in and you think, "What happened to us?" Where once there were fireworks are now phone calls about broken appliances and picking up nappies. But these changes aren't necessarily bad. Sometimes things change dramatically and you realise how amazingly better your relationship is now, all these years later.
RELATED: Say hello to your new relationship philosophy: 'F*ck yes or f*ck no'.
Here are 9 things you never expected would happen with the love of your life, but you eventually just give in to.
1. Sniffing a pair of their underwear from the floor on laundry day to determine if they're clean or dirty.