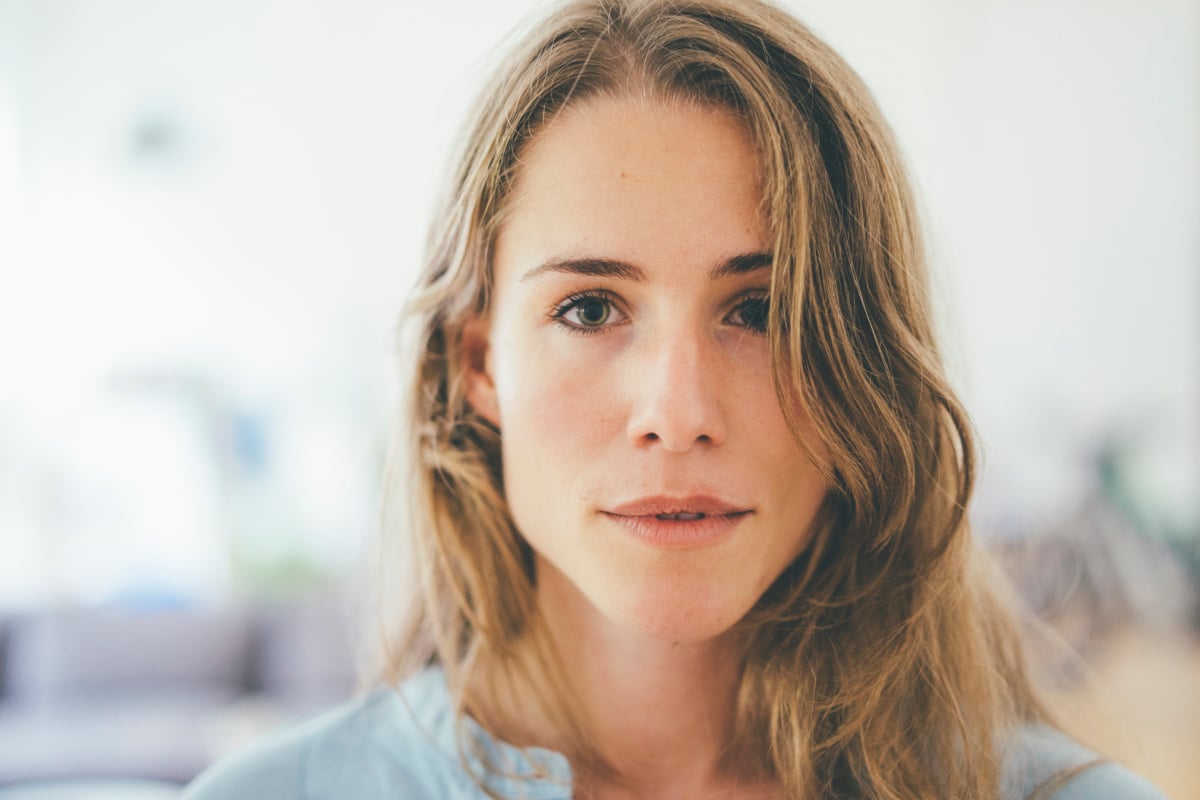 I was 23 and six months into my new life in London when my best friend Meg and I made the decision to move out of our lovely Battersea apartment to somewhere a little less out of the way for her work. We finally found a place in Shadwell that was not only affordable, but didn't feel like we were living in a shoebox, so we put our names down, handed over our deposit and it was all locked in.
Our elation at finally finding a new place managed to cloud any concern for the free-for-all style at which this six  bedroom place was being divided up. Not only were we now on a new lease, but we were living with four complete strangers. Male strangers.
Mamamia staff members confess the worst things their housemates have ever done. Post continues below.

The apartment was actually two separate flats that had been merged into one; we had two bathrooms, two kitchens, but only one front door. The second had been boarded up under the guise of this being one place, and a door had been put in the middle of the two apartments, left open for easy access.
I met Noah* the night before we officially moved in. He walked in, spotted me, and immediately came up and introduced himself, grabbing my hand and shaking it enthusiastically. He was a student, a few years younger than us, and I was excited at the possibility of making a new friend. My instincts could not have been more off.
On a Saturday morning, Meg and I woke up to find that all of our stuff in the kitchen had been taken out of the cupboards and drawers and placed on the floor. Noah was the only other person sharing the kitchen with us, and when asked about it, he aggressively retorted, "You touch my shit, I touch yours."
He believed that we'd moved his things in the fridge, and had retaliated accordingly. His hand was down his pants during this exchange.
Needing to get out of there, I quickly changed and made my way to Meg's room. The front door was wide open, Noah taking up the entire space with his hand still down his pants. My heart was pounding as I knocked urgently on Meg's door, unsure of why this felt like a violation when he really hadn't done anything to me.
We headed back to Battersea to collect the last of our things, and while there shared the morning's exchange with our old flat-mate, her boyfriend, and their new flat-mate, Troy*. Troy asked for Noah's name and found his Facebook profile, reading out some of the bizarre posts he found on there and making us laugh. T suddenly froze.
"Wait, when did you guys say you'd moved in?" he asked.
We told him the date.
"He posted something that day. 'Two girls have just moved in. Where can I buy a gun?'," Troy said slowly.
We reached out to the three other guys we lived with, asking if any of them had encountered issues with Noah. They had, and the behaviour was aggressive. Armed with this information, we ended up meeting with the property manager, hoping that they would be able to get Noah to move out.