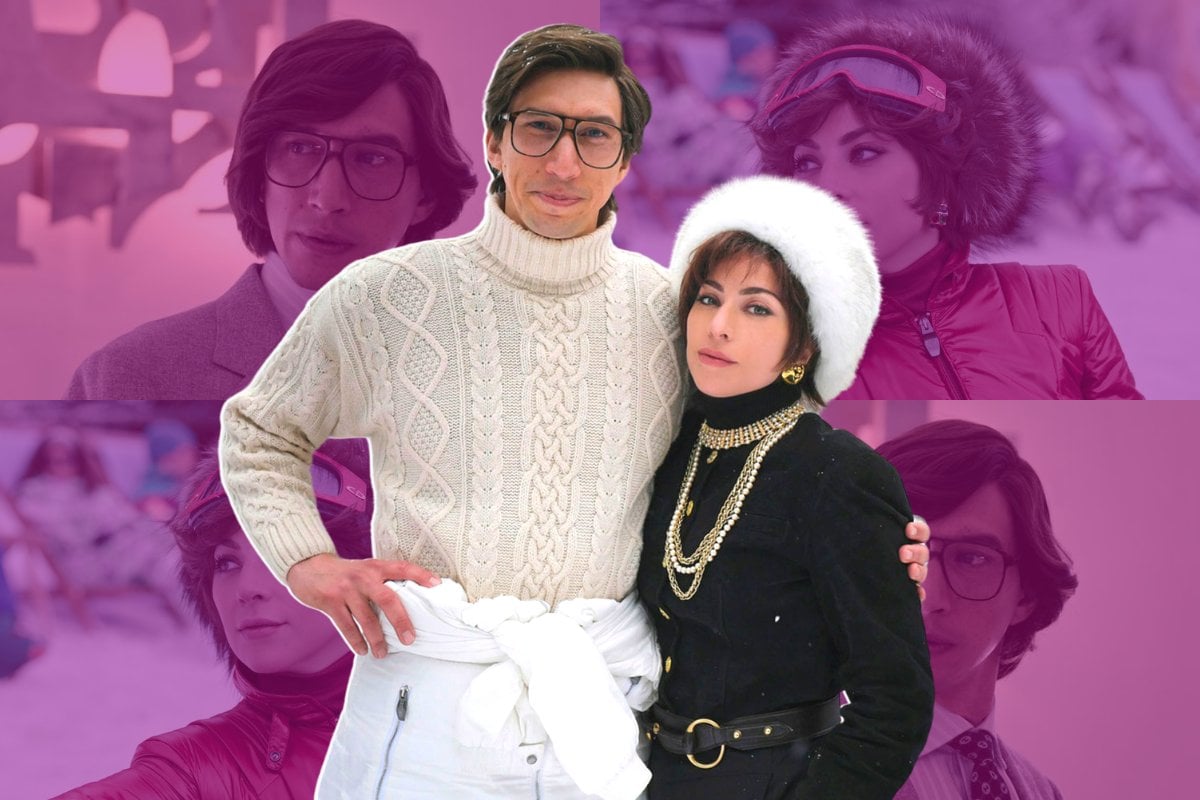 Another day, another wild story from Lady Gaga about the lengths she went to on the House of Gucci set.
The biopic is about the murder of Maurizio Gucci, the grandson of fashion house founder, Guccio Gucci. The murder was orchestrated by his ex-wife, Patrizia, who was later convicted of arranging his assassination in 1998. She was referred to across Italy as the 'Black Widow'.
The film is intriguing for many reasons: firstly, there's the murder. Duh. But the movie also includes outrageous excess, family drama, incredible fashion and Lady Gaga with an Italian accent. 
Then there is the fact that its intrigue has been boosted by a frankly WILD promotional cycle, with Gaga, Adam Driver and other members of the A-list cast dropping crazy tidbits about filming and their acting methods along the way. Oh, and it also helps that the story is based on a true story, and the real-life people involved are not exactly stoked about it.
Here's a round-up of all the juicy behind-the-scenes info and drama.
Lady Gaga went full method, Italian accent included.
Gaga's role as Patrizia obviously required a very thick Italian accent.
In an interview with British Vogue, Gaga said she put on the accent and then just... didn't stop. FOR NINE WHOLE MONTHS.
But as it turns out, that was only half the time that Gaga actually 'lived as' the woman Italians dubbed the 'Black Widow'.
"It is three years since I started working on it," she told the publication. "And I will be fully honest and transparent: I lived as her [Reggiani] for a year and a half. And I spoke with an accent for nine months of that."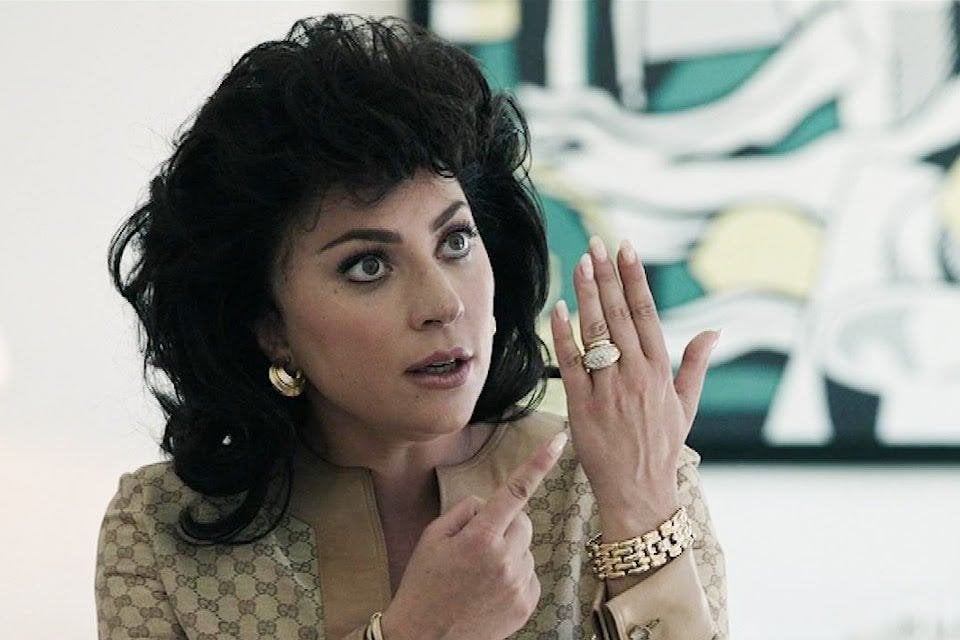 Image: Universal Pictures.