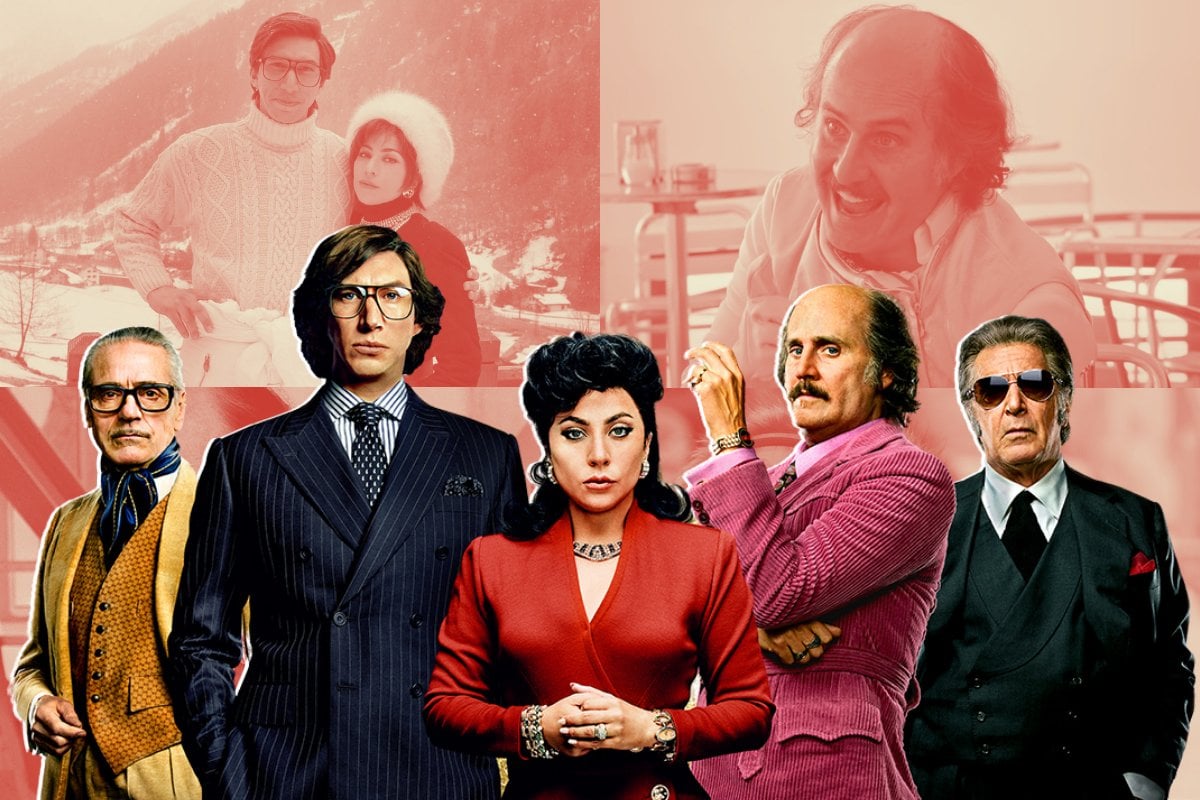 For months now, Lady Gaga has been sharing details of the intense ways she got into character to play 'black widow' Patrizia Reggiani in the highly anticipated House of Gucci.
The biopic is about the murder of Maurizio Gucci, the grandson of fashion house founder, Guccio Gucci. The murder was orchestrated by his ex-wife, Patrizia, who was later convicted of arranging his assassination in 1998. She was referred to across Italy as the 'Black Widow'.
Gaga said she lived like Patrizia for more than a year, even going so far as to speak with an Italian accent for nine entire months. Sounds... exhausting.
But while Australian audiences will have to wait until New Year's Day to see the accent in action, we can compare the visuals of the film's characters vs. the real-life people they are playing.
The Gucci family have been outspoken about their distaste for the film:
"Although the film claims to tell the 'true story' of the family, the narrative is anything but accurate, depicting Aldo Gucci — president of the company for 30 years — and other members of the Gucci family who were the protagonists of well-documented events, as hooligans, ignorant and insensitive to the world around them," the family said in a statement.
"Even more censurable is the baffling reconstruction of events that advocate leniency toward a woman who was definitively convicted as the instigator of Maurizio Gucci's murder. To see her portrayed as a victim — not only in the film but also in statements by the cast — who is trying to survive in a male-dominated corporate culture, is an injustice and could not be further from the truth."
Oof.
Below we run through the House of Gucci cast in character, and compare them to their real-life counterparts.
Lady Gaga as Patrizia Reggiani.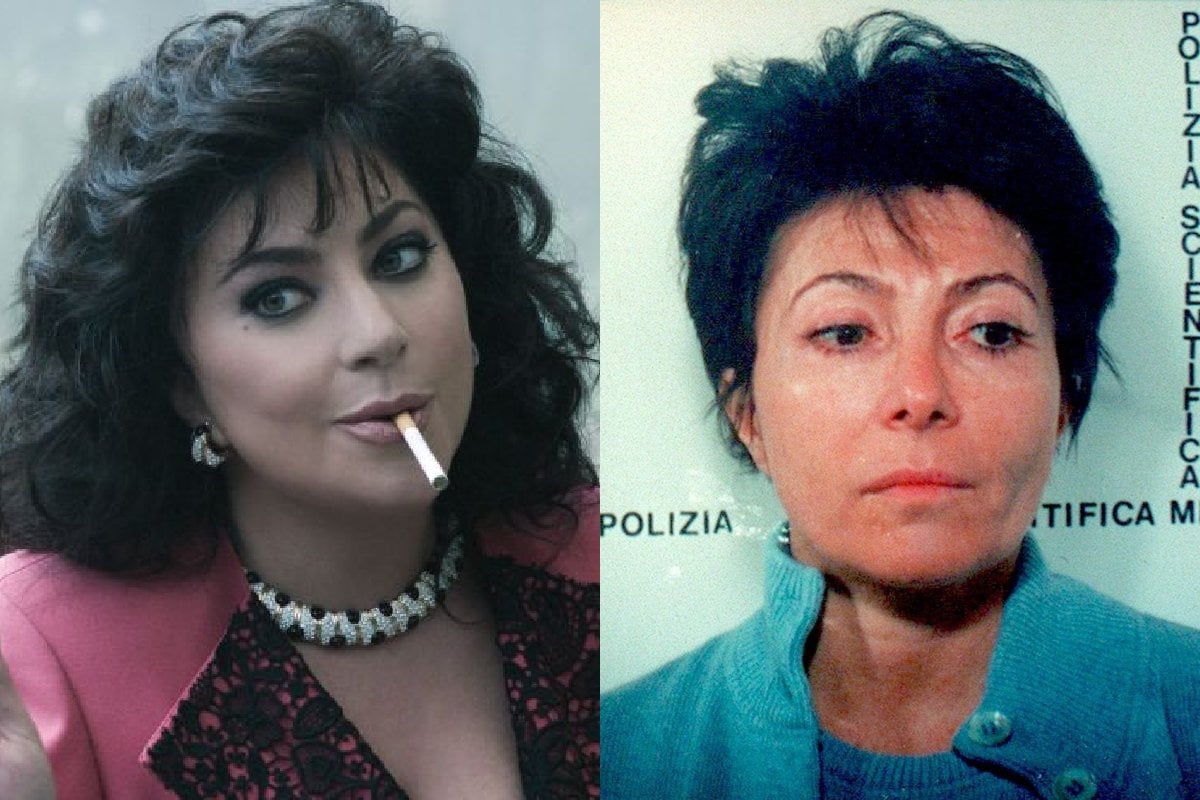 Image: Universal Pictures/Milan Police.