With AAP
Scotland Yard has launched an investigation into Kevin Spacey following an allegation that he sexually assaulted an aspiring British actor in London nearly a decade ago.
The man, who has not been identified, told authorities he had approached Spacey in 2008 asking for help with his career, according to the Sun newspaper.
The double Oscar winner then invited the young man, who was 23 at the time, to his home in South London. Spacey was artistic director of The Old Vic theatre, a post he held from 2004 to 2015.
The aspiring actor, now 32, told police that he and Spacey smoked marijuana, after which he passed out, the Sun reported.
The man alleges that, upon regaining consciousness, he found Spacey performing oral sex on him. He told the House of Cards star to stop, then fled the house. Spacey allegedly warned him not to tell anyone what had happened.
The man first gave his account to the City of London Police on Tuesday, after which the police referred the complaint to Scotland Yard.
Listen: Kevin Spacey is problematic. Post continues after audio…
The Yard issued a statement on Friday saying that it was investigating an alleged incident in Lambeth, the South London neighbourhood where Spacey maintains a home, but did not name Spacey as the alleged assailant.
Spacey could not immediately be reached for comment. On Wednesday, his representative said Spacey was now "taking the time necessary to seek evaluation and treatment".
A former House of Cards production assistant also claims Kevin Spacey sexually assaulted him, and several of the show's crew members alleged the star displayed "predatory" behaviour on set.
Spacey "put his hands down the production assistant's pants" and later "cornered him" in his trailer, blocking his exit while making inappropriate contact, according to a report by the US broadcaster CNN.
Eight people who currently work or previously worked on the show also made accusations about a "toxic work environment" they say Spacey created "through a pattern of sexual harassment." They said Spacey targeted young men and that incidents included "non-consensual touching" and "crude comments."
Netflix announced on Tuesday that it had shut down the production of the sixth and last season of House of Cards indefinitely. Spacey's publicist, who has since parted ways with the actor, according to a report on website Deadline Hollywood, also said the 58-year-old is currently seeking "evaluation and treatment."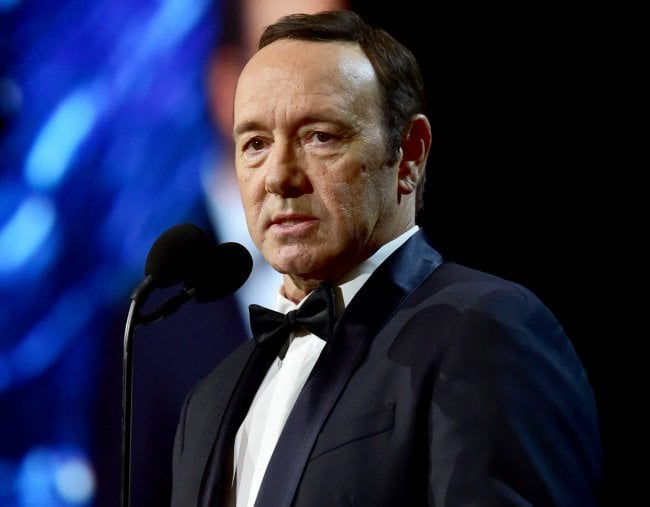 Spacey is now facing an increasing number of allegations of sexual misconduct. Earlier this week, actor Anthony Rapp alleged that Spacey made an unwanted advance on him in the 1980s when he was 14 and Spacey was 26.
Since then, another actor and a documentary filmmaker have said that Spacey inappropriately touched or groped them, and two unnamed men have accused Spacey of sexually assaulting them when they were young teenagers.
Spacey's talent agency and publicist have now parted ways with him. The International Television Academy has revoked a decision to award him a special Emmy, and an online acting masterclass featuring him has been dropped.
Britain's Charities Commission said on Friday it was seeking assurances from the Kevin Spacey Foundation, which operates in both the UK and the US, that it adheres to policies for keeping young people safe.
The foundation works with young people in film, theatre and dance, offering scholarships and awards, mentoring and educational programs for emerging talent.