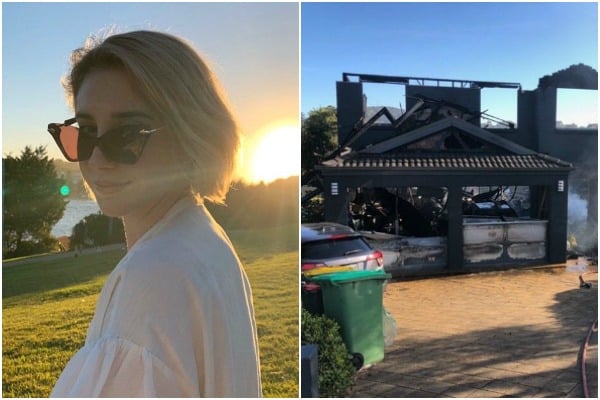 Annabel Hopkins' family home sits in a pretty normal suburban street on the New South Wales' Central Coast.
As we head towards summer, bushfire threats are once again front of mind. But for the neighbourhood of Wamberal, fire isn't something that's feared.
So when Annabel woke up to a phone call from her mum on Sunday morning at 4:30am, she panicked. But never in a million years did she expect to hear her mum screaming "the house is burning down" on the other end of the line.
What smoke alarm is best? Post continues after video.
"Usually I am the heaviest sleeper and I don't know why [I heard it]," she told Mamamia. "The coincidence as well is that I had my phone on loud. It was quite disorientating hearing my mum in complete distress," she said.
"She just kept repeating the phrase 'everything's gone' 'everything's gone'. She was just so upset, I can't even describe the tone of voice," said Annabel.
Annabel lives in Sydney, an hour away from where her mum, dad, brother and family dog reside. As soon as she got off the phone she had her bags packed and had woken up her housemate to drive her up the coast.
"I couldn't physically drive myself," the 22-year-old explained. She was too shaken.