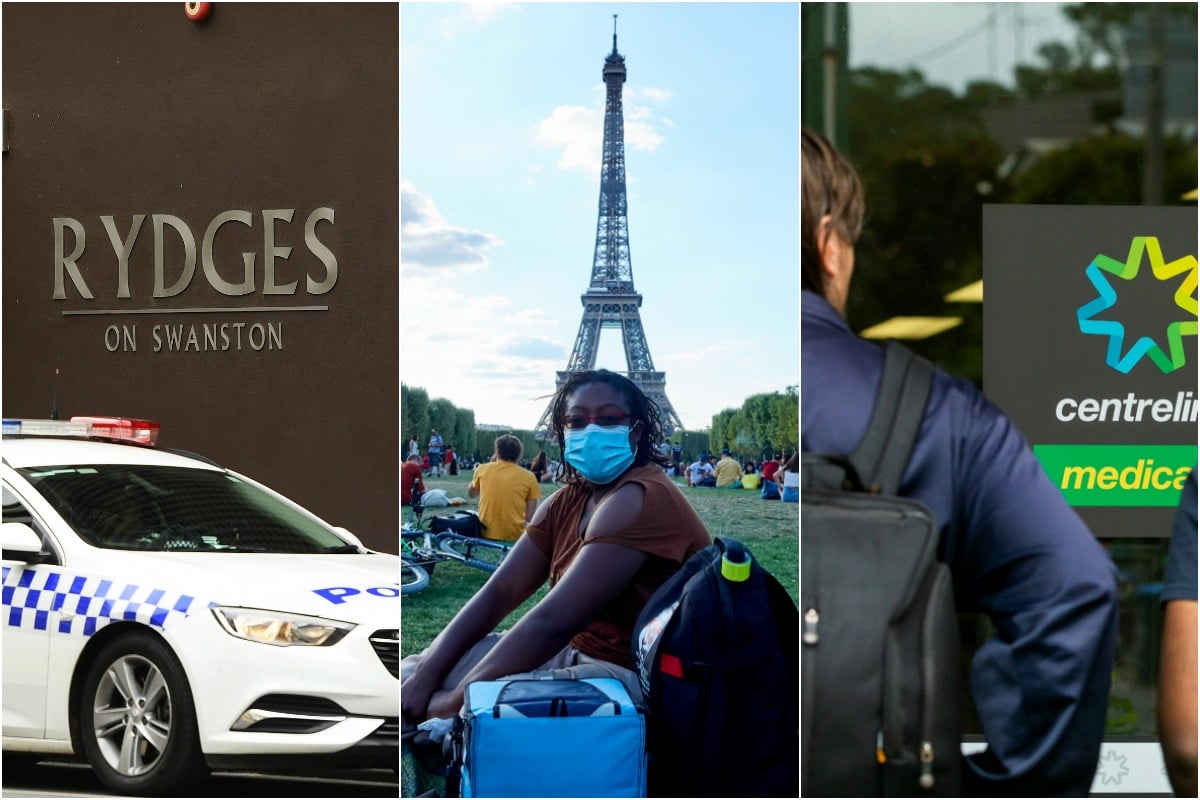 — With AAP.

Victoria aged-care centre faces lawsuit.
Epping Gardens, the aged-care home behind Victoria's largest COVID-19 outbreak, is facing legal action from almost 30 families with relatives who either died at the facility or were living there amid the outbreak.
To date, there have been 205 coronavirus cases among staff and residents at the aged-care home.
Sebastian Agnello, the son of a 92-year-old Epping Gardens resident who died on July 28 after contracting COVID-19 at the centre, is leading the legal challenge.
In the writ filed on Monday, Agnello claimed Epping Gardens breached its duty of care by permitting staff and residents to not wear personal protective equipment and move freely within the home, risking the spread of COVID-19.
He also alleged aged-care staff from other centres were allowed into the home without self-isolating, while a baby shower on July 16 and a party two days later were permitted despite access being restricted to essential workers and residents.
As reported by Four Corners, six staff members were stood down after the unauthorised baby shower.
Within six days of the baby shower, the six staff members who attended had tested positive for COVID-19.
"It was unauthorised, breached protocols," Greg Reeve, CEO of Heritage Care, told Four Corners. "I can speak not only as CEO but as a registered nurse. I think the lack of regard they have shown is something that is beyond the pale."
NSW records the lowest daily total in weeks.
NSW has recorded the lowest daily total in weeks after recording just three new cases overnight.
While two of the cases were locally acquired in south-west Sydney, the other is currently under investigation. 
"Even though daily case numbers are low, there have been 16 cases in the last four weeks whose source is not identified or linked to clusters, mainly in western and south-western Sydney, indicating that COVID-19 is continuing to circulate in the community, undetected," NSW Health said.
"So, if you have any cold or flu-like symptoms at all, assume its COVID-19 until proven otherwise – isolate and get tested right away; don't delay."
99 per cent of Victoria's 'second wave' infections from returned travellers.
An inquiry into the hotel quarantine program has heard more than 99 per cent of Victoria's 'second wave' of infections can be linked to returned travellers. 
The head of the Doherty Institute's genomic sequencing unit, Professor Ben Howden, says they've only reviewed 46 per cent of cases so far, but he's confident that it's "very unlikely" any active strains couldn't be linked to hotel clusters.