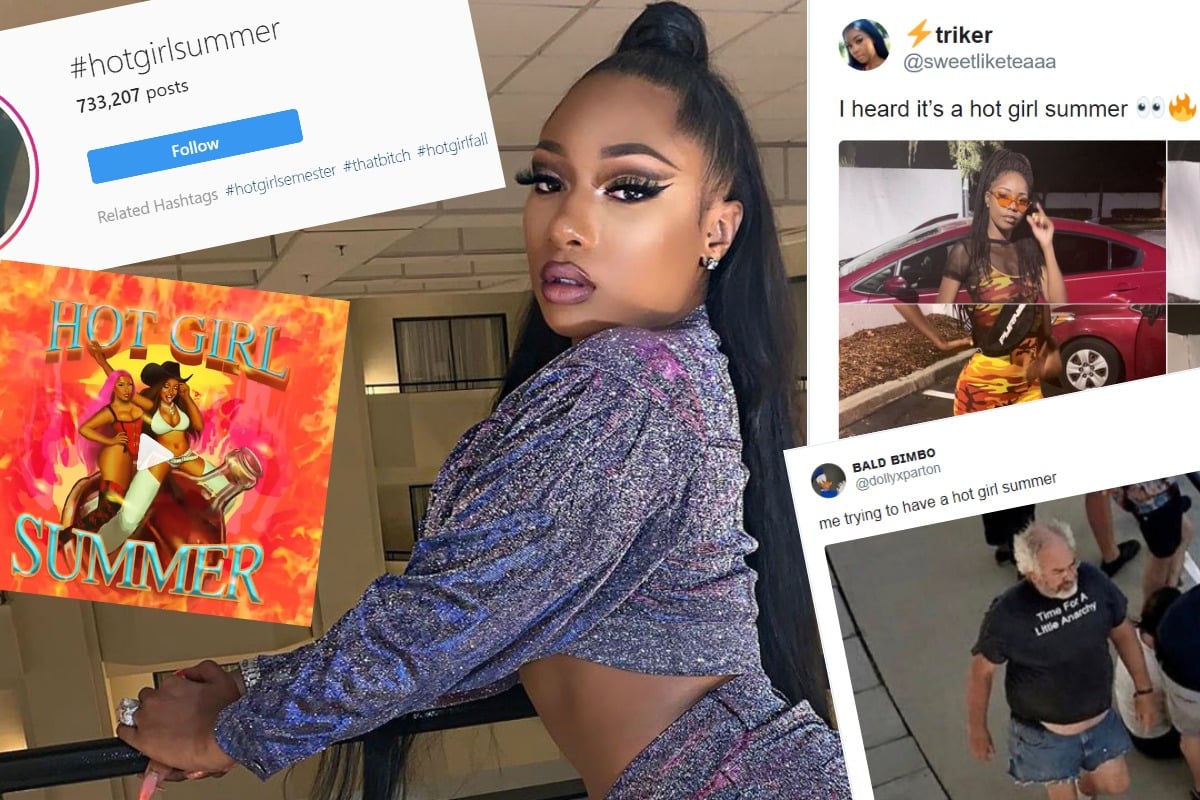 Are you ready for #hotgirlsummer?
Nope?
Neither are we. In fact, we've started to see this hashtag all over Instagram and up until now we weren't entirely sure what it meant. So we've done some investigating.
The #hotgirlsummer origin story
The term "hot girl summer" was born earlier this year, largely thanks to American rapper Megan Thee Stallion (she earned her stage name thanks to her 5 foot 10 stature.)
 

View this post on Instagram

 
The 24-year-old, known for her strong stance on empowerment and self love, refers to herself as Hot Girl Meg. And because every musician's fan base has a name (see: Ariana Grande has her "Arianators"; Demi Lovato has her "Lovatics") Megan's fans are her "Hotties." So the word "hot" is ingrained in her lexicon.
Still with us?
Back in May Megan released a single 'Cash Sh*t' that started with the lyric: "Real hot girl sh*t." Inspired by this, her fans coined the phrase "hot girl summer."
One of the first recorded appearances of the term was courtesy of Twitter user @sweetliketeaaa who shared a bunch of pics on the app with the caption "I heard it's a hot girl summer."