Hot cross buns have been spotted in Aussie supermarkets just two days after Christmas, and a lot of people are predictably outraged about it.
But I, for one, am thrilled.
Hot cross buns are my favourite breakfast pastry and I resent the fact I am restricted in my consumption of them by those who claim they should only be eaten at Easter.
It's not like we're talking about Easter Eggs here (which, I confess, I sometimes buy and eat before the Easter weekend).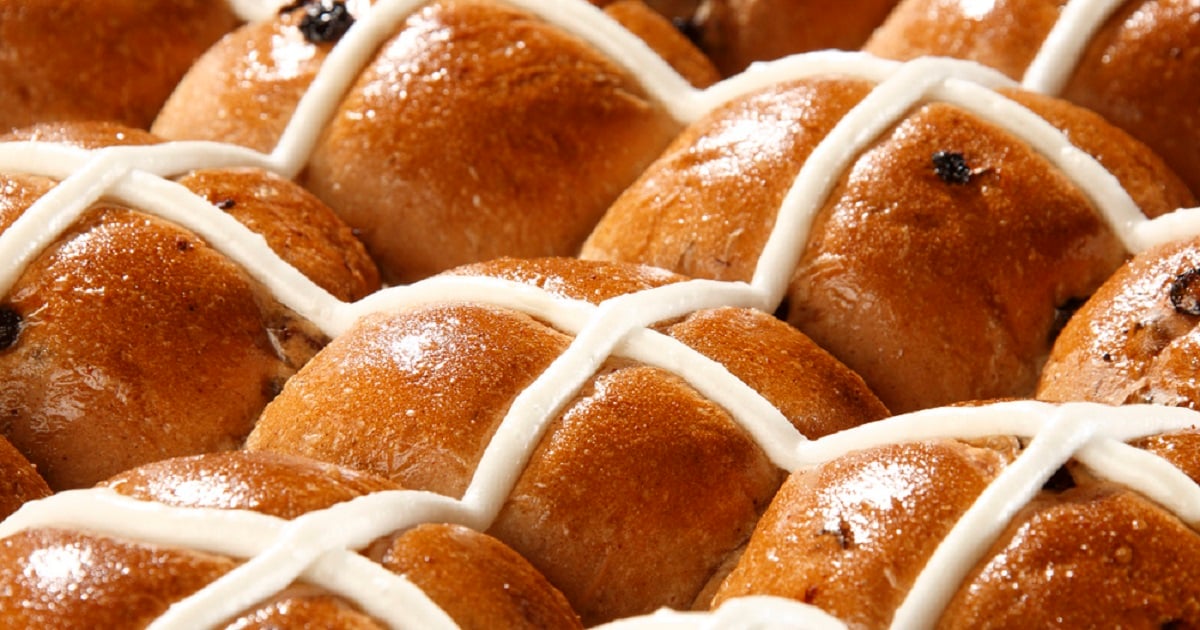 The fact these buns have a cross on the top of them shouldn't dictate when they can be eaten. If people are religious and feel the cross implies certain rules around when and where they can be eaten, that's their choice.
I am pretty relaxed in my religious views, clearly, and the marking on top of the hot cross bun holds no power over me. I am a good person. I donate to charities. I observe religious holidays. The fact that I eat these 'Easter' treats all year around doesn't make me a bad person.
I keep up my hot cross bun habit by purchasing bags and bags and bags of them and putting them in the freezer, thus ensuring months of delicious, hot, toasty, buttery, breakfasty goodness. When I run out I switch, reluctantly, to fruit toast.
However, I have discovered a company that sells them all year around and call them Not Cross Buns. They just leave off the cross from the top and ta-da! A delicious, secular, food. And another company sells them all year around by doing the exact same thing, removing the cross and calling them Fruit Buns.