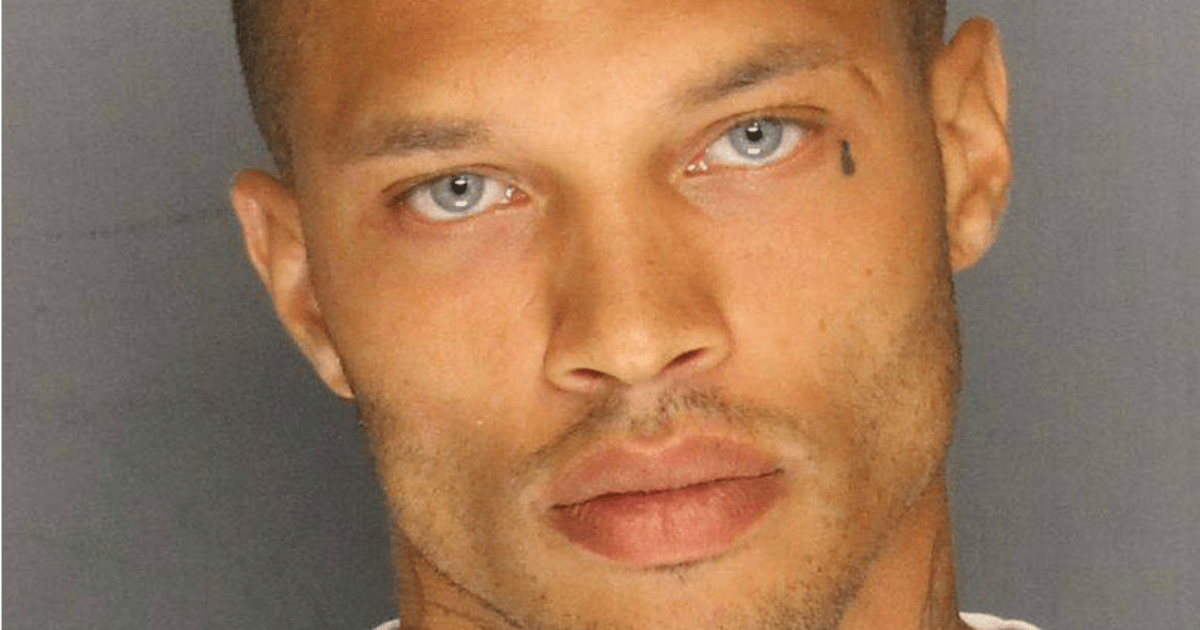 The world's hottest felon Jeremy Meeks is now a free man.
The 32-year-old Californian, also known as the 'hot convict' (for obvious reasons), was released from jail in March and put under house arrest.
On Friday morning, he walked free, the NY Daily News reports.
Marking the occasion, Meeks posted a rare, super cute selfie with his five-year-old son and the resemblance is freakish.
The boy is the definition of a mini-me. I mean, just look at them, they are basically the same person. The kid clearly got the hunk genes.
Meeks became an internet sensation in 2014 for his rather sultry police mugshot.
He is now preparing to launch into a modelling career — as you can tell from these snaps he uploaded to Instagram. (Click through the gallery below.)