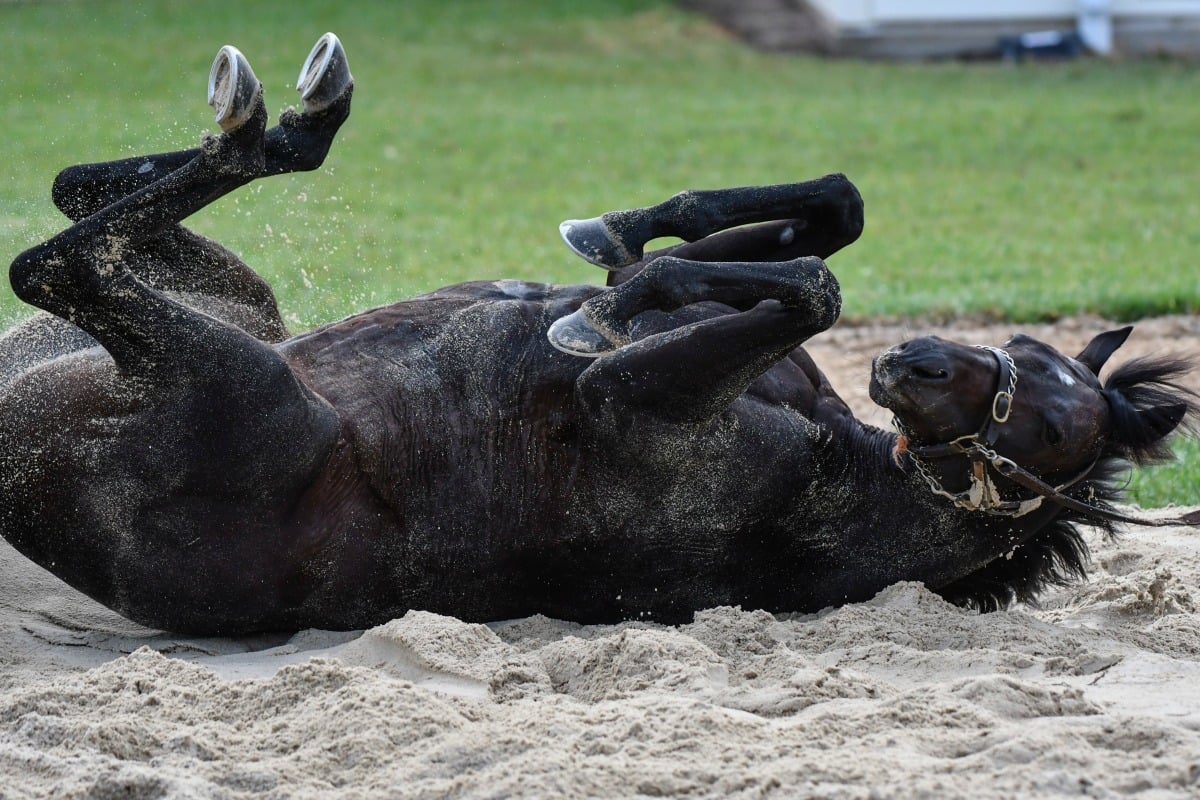 Moments before the 2018 Melbourne Cup race was about to begin, four-year-old racehorse The Cliffsofmoher appeared agitated.
According to Seven commentator Richard Freedman, he was "melting like an ice-cream… really sweating up badly".
Seconds into the race, as he approached the turn out of the straight for the first time, the horse 'broke down,' suffering a fractured right shoulder.
Veterinarians rushed to erect a tarp around the fallen horse, but not long after 3pm, amidst the Cup celebrations, it was confirmed that The Cliffsofmoher had been euthanised.
Unlike in previous years, when the death of racehorses at the Melbourne Cup has been reported as a side story, sometimes not until the day after the event, in 2018, the death of The Cliffsofmoher was the story.
Haunting images of the horse's lame leg were everywhere. It was the ethical landmine we could no longer look away from.
The Cliffsofmoher becomes the 6th horse to die as a result of the #melbournecup since 2013. Highlights the very real risks to horses from racing.

— RSPCA Australia (@RSPCA) November 6, 2018
8 jockeys were fined or suspended for excessively whipping their horses at the Melbourne Cup, incl. the winner and runner up. Another horse, The Cliffsofmoher, was euthanised on the track. How can this event continue? #MelbourneCup2018 #MelbourneCup #AnimalCruelty

— Mark Reddie (@ReddieNews) November 6, 2018