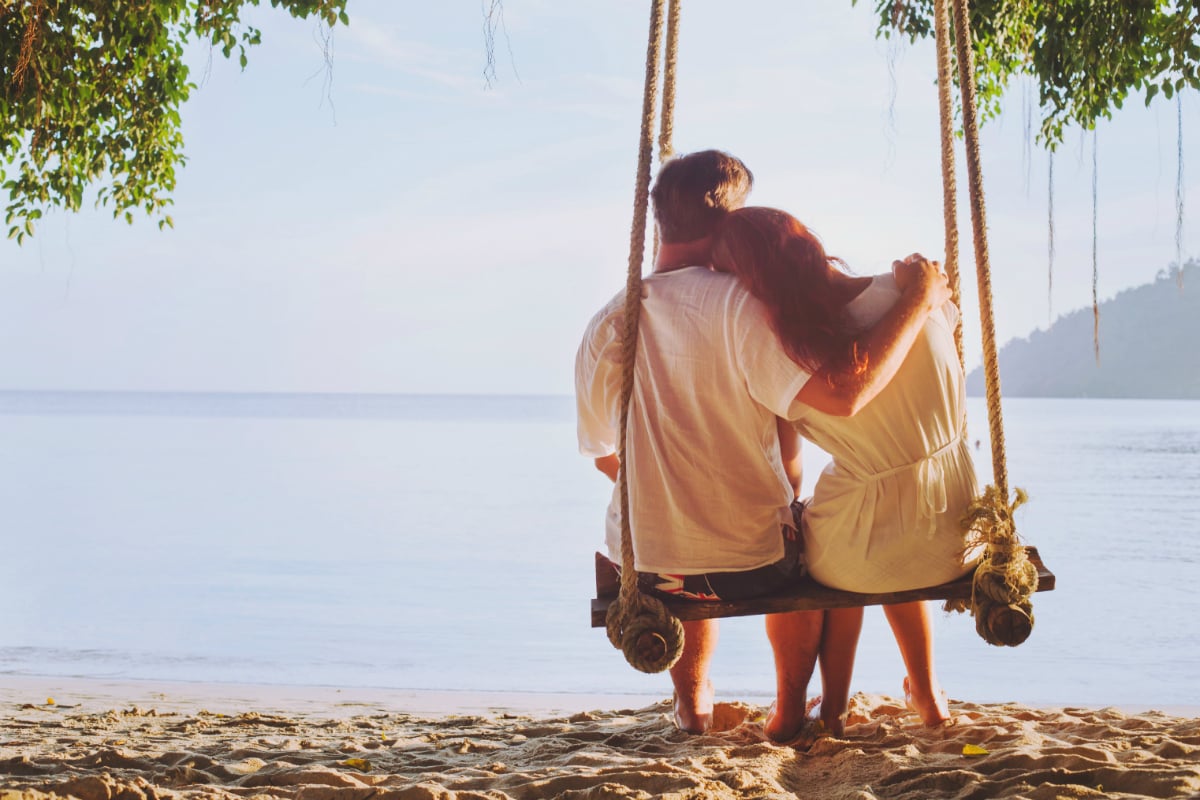 Whether it's a tropical beach resort stay or a backpacking adventure, honeymoons can be just as much fun (and sometimes more) than a couple's wedding day.
But not all newlyweds spend their first holiday away as a married couple in total bliss.
Sometimes things go wrong. Like your husband's family decide to crash the honeymoon. Or you inadvertently become an animal rescue volunteer.
Here, six women share, what (almost) ruined their honeymoon:
'We got caught having sex atop a boat.'
One couple spent days of their 2005 honeymoon "on a rickety boat in Indonesia with 10 other men in the one room".
"We all had single beds. Certainly not how we envisioned the layout of the boat," she said.
"In desperation for private space for intimacy, we chose the top of the boat."
"Totally immersed in the moment and about to orgasm as a light from another boat shone directly on us.
"We covered ourselves quickly as we laughed with those laughing at us."
But it wasn't all funny.
"Once we stopped laughing I realised that my back and butt were covered in fibreglass shards making the next few days extremely itchy and uncomfortable."
'We spent most of our honeymoon rehoming kittens.'
Nicolle told Mamamia that shortly into her 2016 Bali honeymoon she and her new husband suffered the traumatic experience of having four lives on their hands.
They arrived to find a kitten and cat in the Bali villa, but management soon removed it.