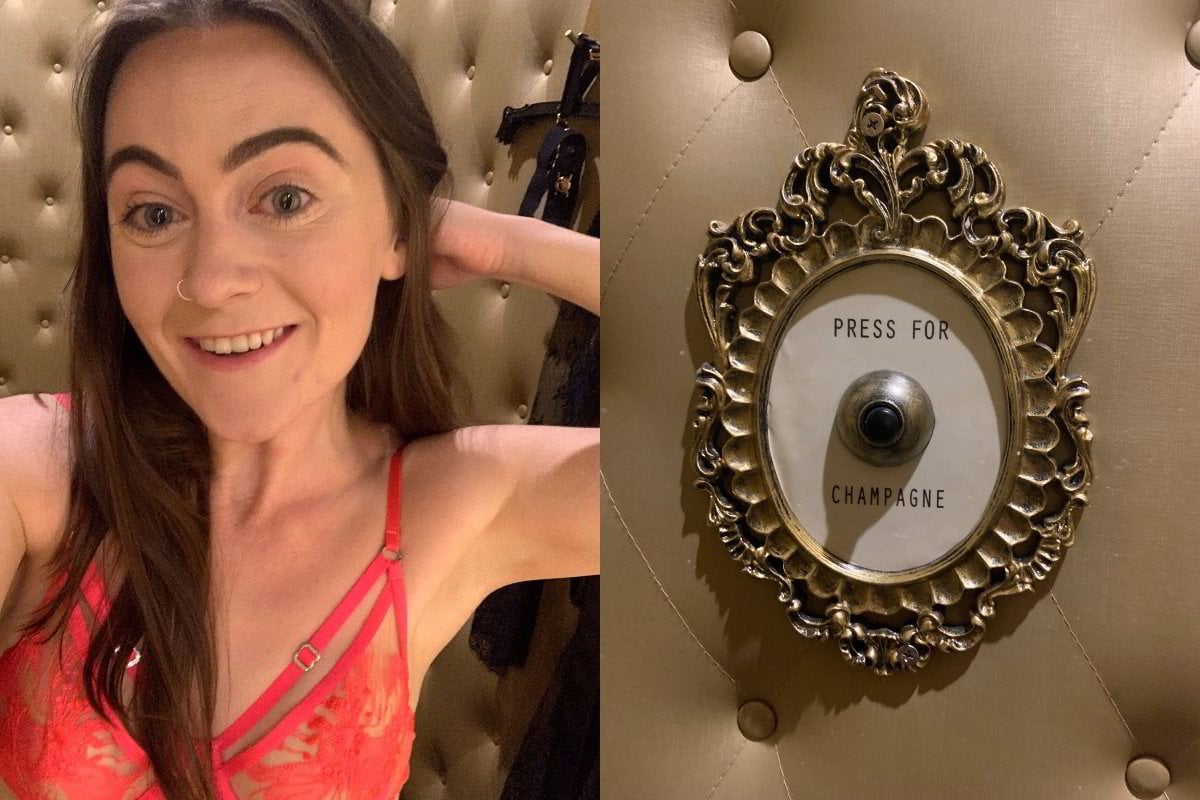 I am a terribly awkward person at the best of times.
Let alone when I'm about to walk into a store for a personalised, all-about-me lingerie and sex toy appointment. That is... peak awkward.
Joy.
I entered the Sydney city Honey Birdette store not quite sure what to expect. I'd been told COVID-19 and its subsequent restrictions had led to an influx in customers keen on a customised shopping experience - whether it be a lingerie fitting or adult toy tour - but what exactly did that mean for me, and my 'good' $25 Cotton On bralette?
Mamamia confessions: The weirdest place I've had sex. Post continues below video.
I had entered a Honey Birdette store a handful of times before, on account of a close friend's obsession with their salted caramel lube, (pre-COVID, they'd pop some on your finger for a taste and it was divine. More on that later!) so it was a semi-recognisable space. But on any normal shopping day, there are other customers and my friend, who will launch into a passionate debate of salted caramel vs strawberry with the salesperson, leaving my eyes to just kind of... dart around in peace.