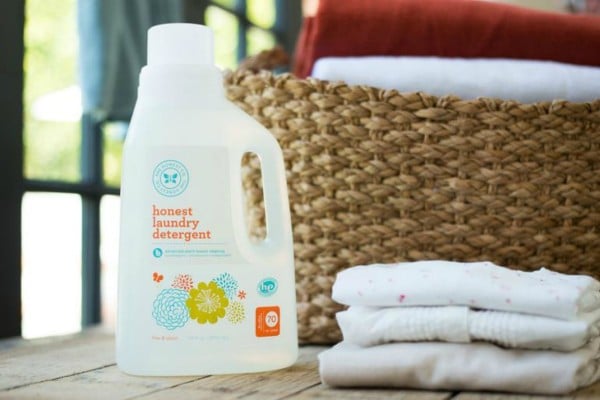 Over the past 12 months, Jessica Alba's lifestyle empire has been showered in claims of misleading customers. Which is too ironic, considering it's called The Honest Company.
Founded in 2011, The Honest Co started out selling nappies and other baby products, and has expanded its range to include vitamins, makeup, and personal hygiene and cleaning products.
As the name suggests, the multi-billion dollar company markets itself as honest, and says it seeks to "make products that are as non-toxic and healthy as possible."
However, a string of lawsuits have been brought against the company — and according to Fortune, a new one has been filed this week by the Organic Consumers Association.
The OCA alleges Honest Co's Organic Infant Formula contains 11 synthetic substances, comprising more than a quarter of the 40 ingredients listed on the product, and is thus "falsely labelled" as organic.
According to the legal document, these synthetic substances — including sodium selenite and taurine — aren't permitted in organic food products under US federal law.
An Honest Co spokesperson has responded to the lawsuit, saying the company is "confident" the matter will be dismissed.
"Our Organic Infant Formula is cleared by the Food and Drug Administration and meets all safety and nutritional standards. It is also certified USDA Organic by an independent third party, in strict accordance with the National Organic Program," they explained.