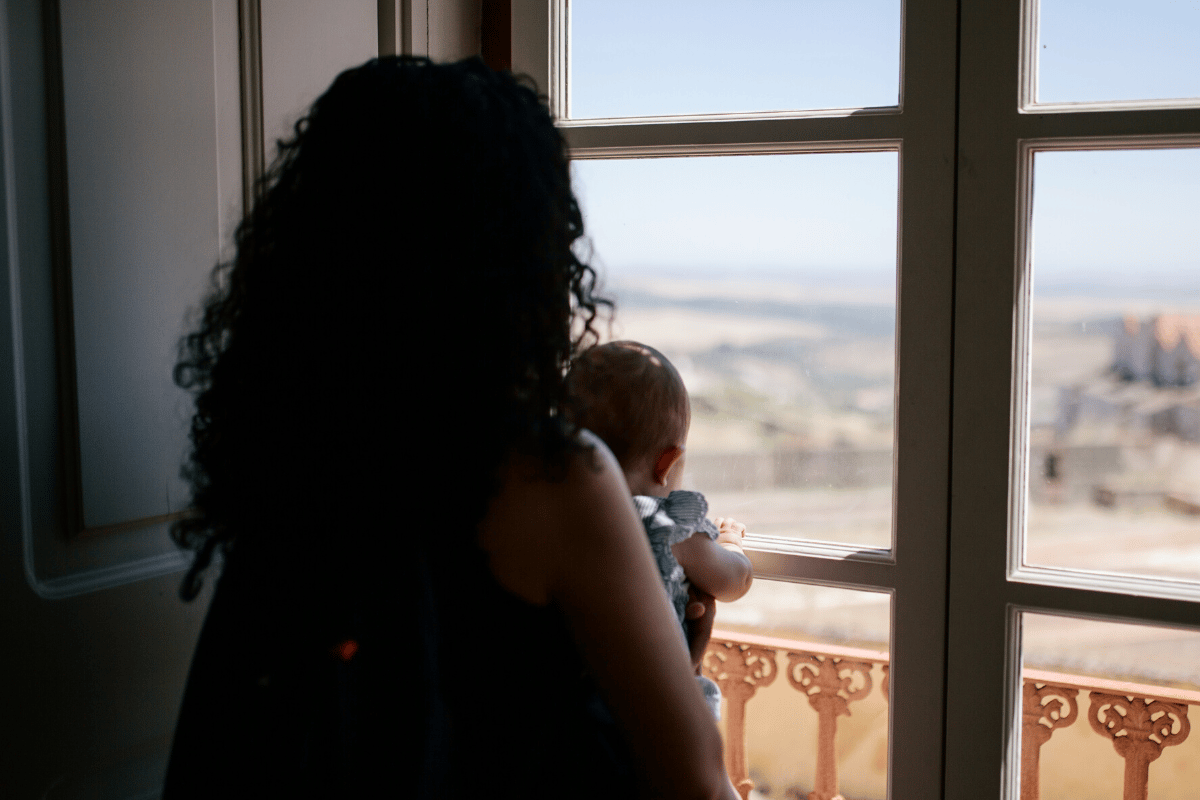 This post deals with domestic violence and may be distressing for some readers.
Every time Ashley* heard a noise in her room, her heart would "completely stop".
"Even just [the sound of] a door closing," she told Mamamia.
At 24 years old, Ashley was a victim of family violence - perpetrated by her parents, a sibling, and her partner.
"The violence seemed to come from all angles," she explained.
Violence was something Ashley had experienced growing up. But things had escalated after her son, Arlo*, was born.
Watch: Women and violence: The hidden numbers. Post continues below.
"Emergency services were regularly at our house," she shared, adding that her sibling would often get physical and damage property.
When things became hostile, Ashley would escape with Arlo and spend a night at a friend's house to get away.
But when her son was eight weeks old, she realised she had no other option but to move out of her family's home in Victoria last year.