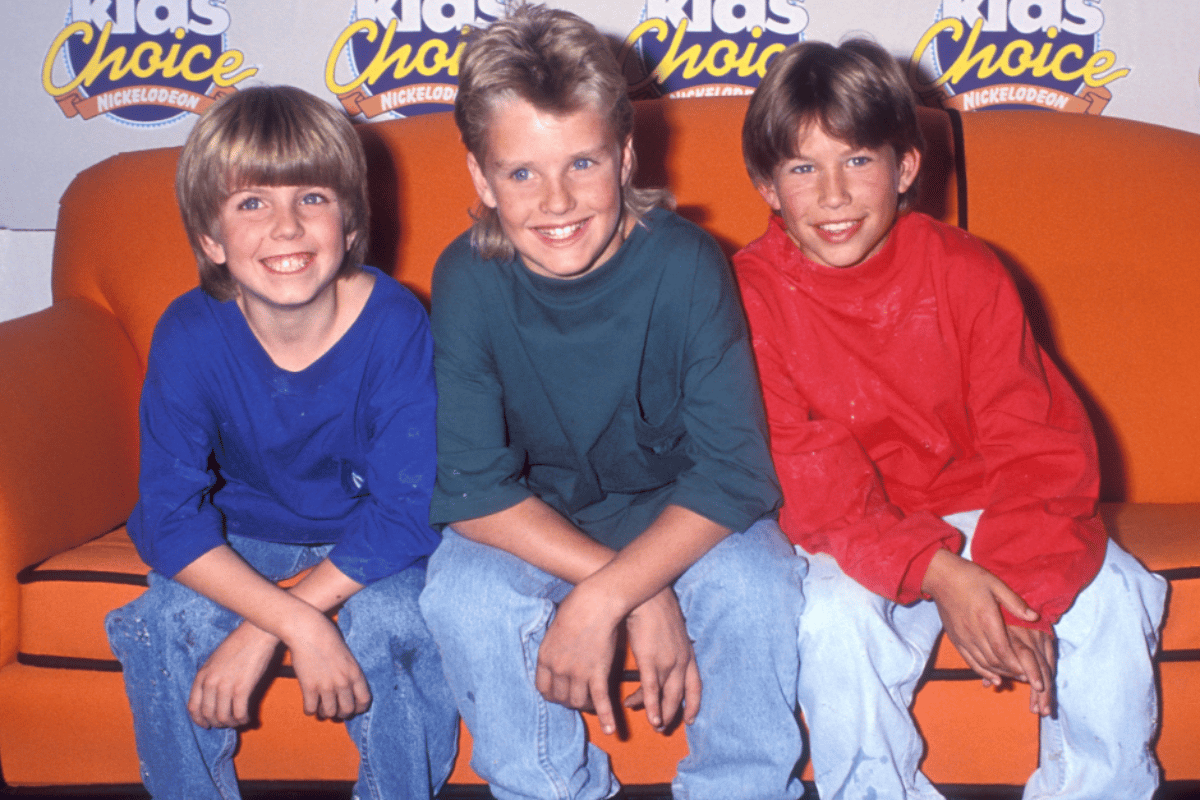 This post deals with domestic violence and might be triggering for some readers.
The 90s was well and truly the decade of family sitcoms, with classics like Full House, Everybody Loves Raymond, and Home Improvement blasting into lounge rooms all over the country.
Much-loved American TV show Home Improvement ran from 1991 to 1999, and followed the life of Tim Taylor (played by Tim Allen), who was the host of home improvement show 'Tool Time', his wife Jill (played by Patricia Richardson), and their three sons.
Now, over 31 years on from its first episode, we've come to the realisation the kids from Home Improvement are no longer, well... kids.
Yep, Brad, Randy and Mark are now fully fledged adults. In fact, two of them even have kids of their own.
So prepare to feel extremely old, because here's what the three brothers look like now.
Brad Taylor (Zachery Ty Bryan)
The eldest brother and 'bad boy' of the Taylor family was played by actor Zachery Ty Bryan. During and after his time on the show, Zachery, who is now 42, has gone to appear on The Fresh Prince of Bel Air, Buffy the Vampire Slayer and Veronica Mars. He also played Clay in Fast and the Furious: Tokyo Drift back in 2006 before appearing in Thor: Hammer of the Gods in 2009.
Since then, the former child star has taken up work behind the camera and moved into producing roles, including producing the 2011 film The Grief Tourist.
In 2022, he was cast in The Guardians of Justice for Netflix as 'The President's Aide'.
Zachery's personal life has had many highs and lows.
He shares four kids, including a set of twins, with his high school sweetheart, Carly Matros. The couple divorced after 14 years of marriage in September 2020.
In October 2020, he was arrested after his girlfriend alleged that he squeezed her throat during an argument in an apartment, police told TMZ.
He was also accused of taking his girlfriend's phone off her when she tried to call 911. He was eventually charged with strangulation, fourth-degree assault, and interfering with making a report, according to the publication.
"An investigation found that during the dispute Bryan is reported to have assaulted the victim, impeded her breathing, and taken the victim's phone from her when she tried to call 911. The two have been in a relationship," police wrote in the arrest report.
In February 2021, Bryan pleaded guilty to two of the charges, while six others were dismissed. He was sentenced to three years of bench probation and ordered to partake in a batterer intervention program and to have no contact with the victim.
In November 2021, Zachery announced his engagement to model Johnnie Faye. The couple welcomed daughter Kennedy Faye Bryan in April 2021.
In November 2022, the pair announced they are expecting twins. They will be Zachery's sixth and seventh children, and his second set of twins.
In July 2023, he was arrested and charged with fourth-degree felony assault, third-degree robbery and harassment following a domestic dispute.
He was arrested again in October 2023 in connection with a technical violation, after he forgot to keep his ankle monitor charged with energy, his lawyer said.
Randy Taylor (Jonathan Taylor Thomas)