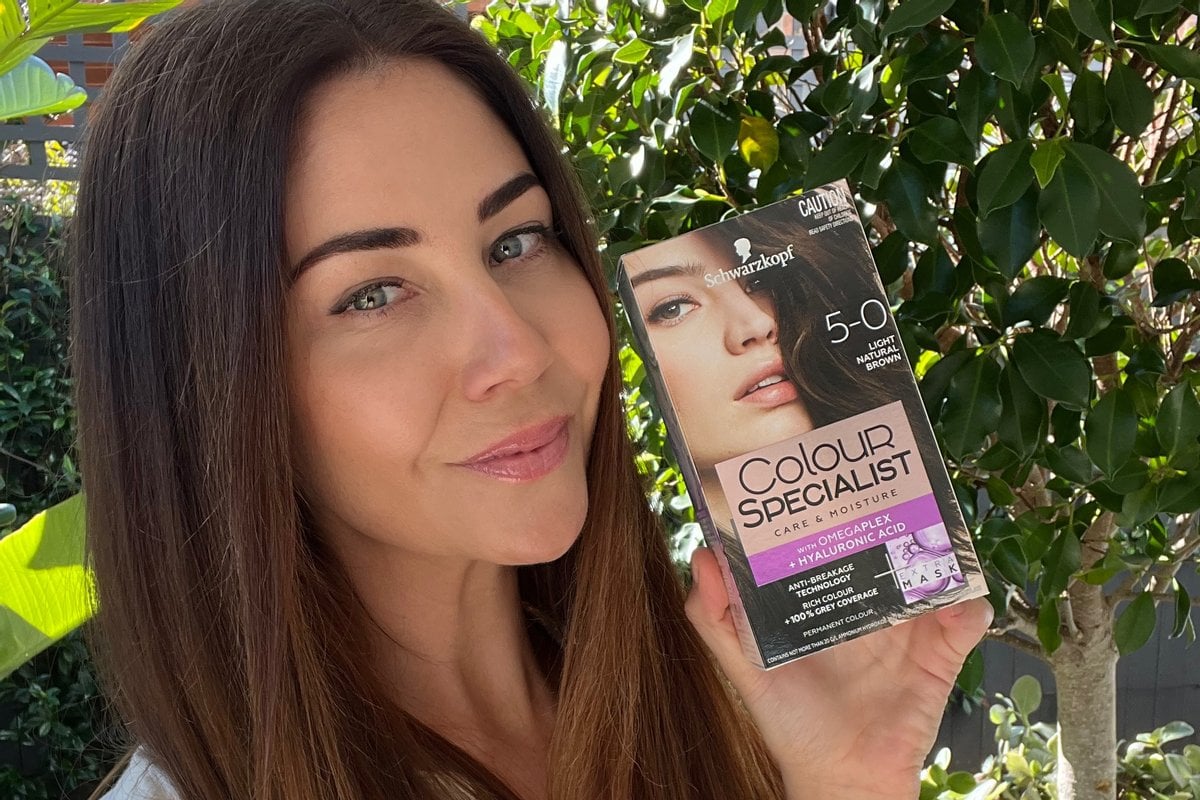 Hello, my name is Leigh Campbell and I colour my hair at home. 
A woman doing her own colour isn't all that groundbreaking, but as a beauty expert, that often surprises people.
I do it DIY-style because it's fast (my hair grows sooo quickly and so my greys need doing every three weeks), it fits into my schedule whenever I want (I don't have to make an appointment with myself) and the results are really good. Although, the amount of time it saves me really is the biggest winner.
I recently used the Schwarzkopf Colour Specialist range to do just the above. It fully covered my greys and made my hair feel healthy and look lush. 
Wanna know how I did it and my tips for getting it right? 
Let's break it down.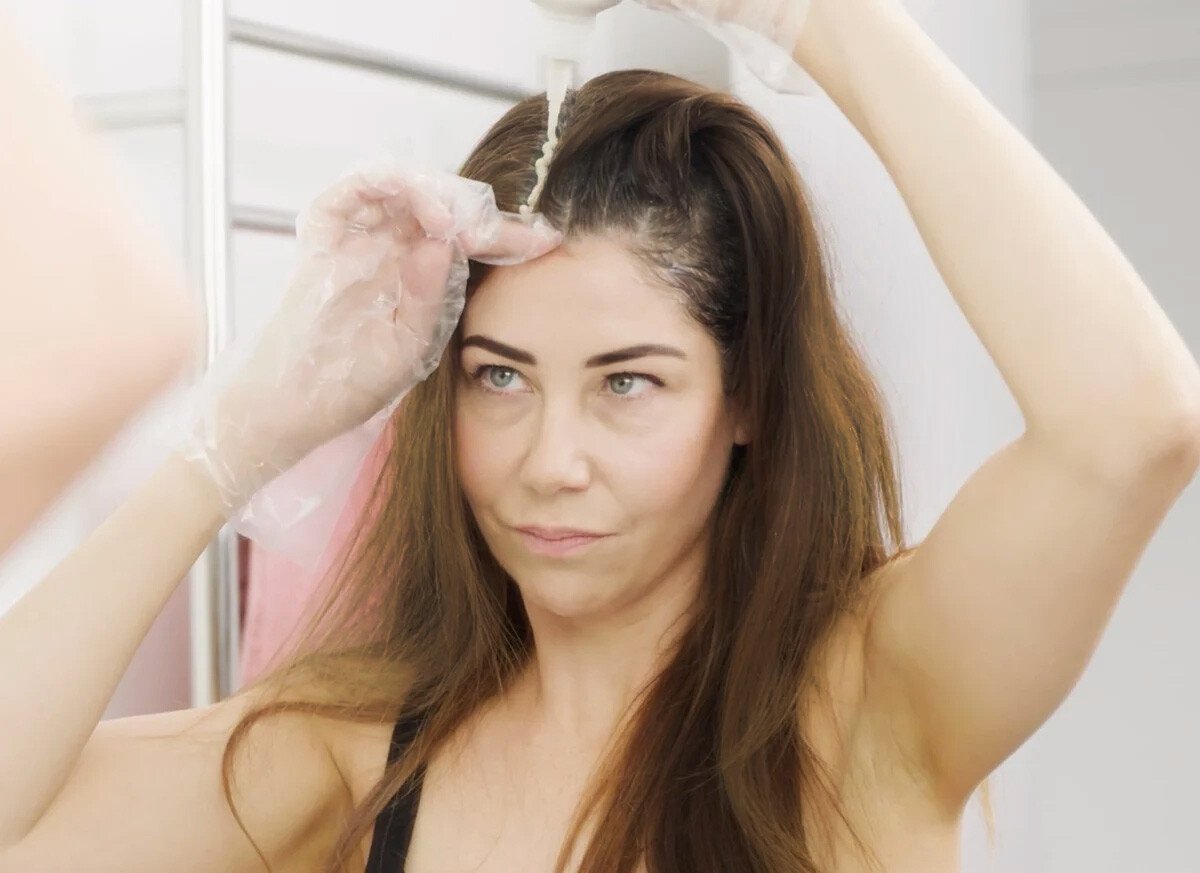 Image: Supplied.
1. Select your product
The wall of home hair colours at your local supermarket or pharmacy can be overwhelming. Which to choose? Like I said, I just trialled the Schwarzkopf Colour Specialist range the last time my roots were 'glowing'. 
It's a permanent home hair colour option. I was first drawn to the grey coverage, because the brand claims to cover all greys and almost all of my hairs are 'sparkly' (as I like to call them), so we were off to a great start!
The DIY colour also boasts fancy anti-breakage technology, meaning it's going to protect the integrity of your strands, so there's less damage. Being pros in home hair colour, I knew Schwarzkopf would have factored richness of colour and lots of shine (come to mumma!).
Less breakage, amazing colour and no greys? Sold.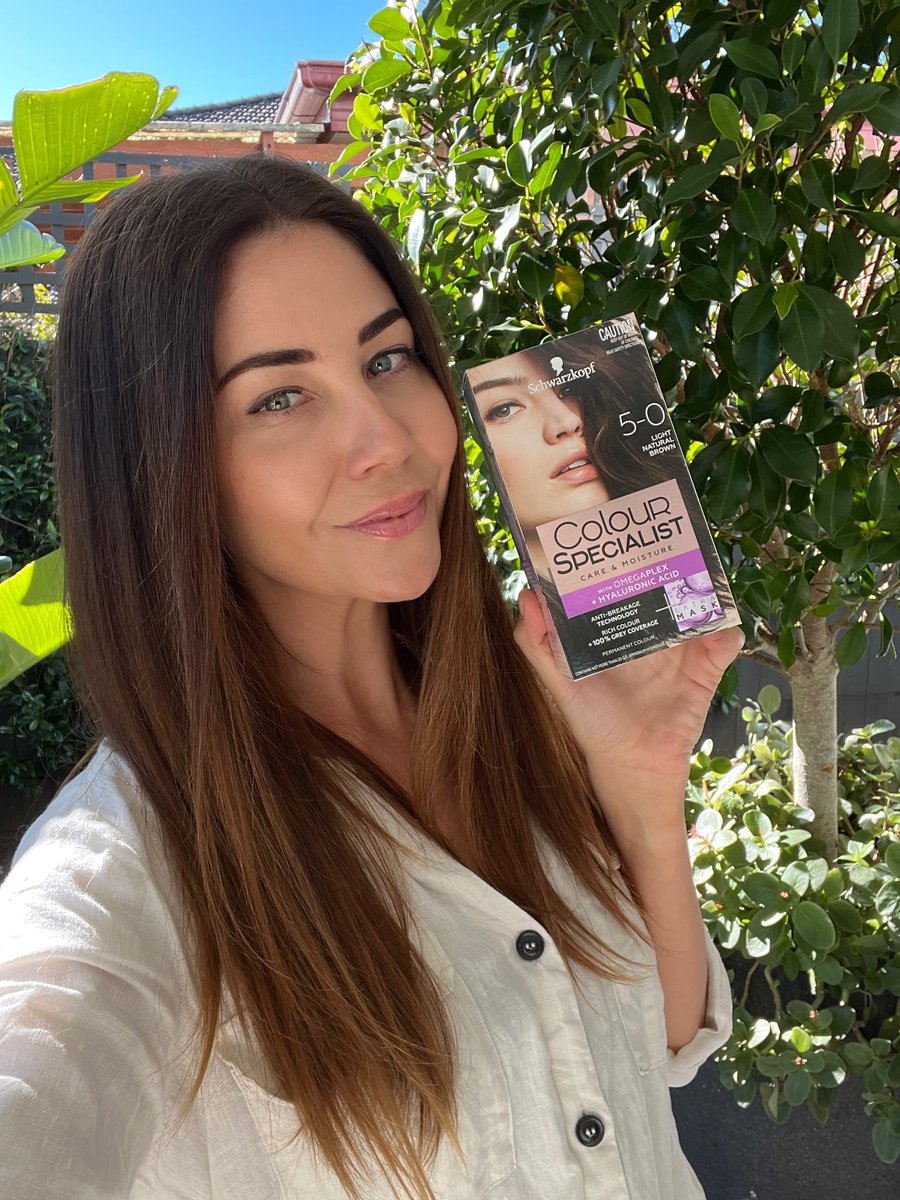 Image: Supplied.