Roscoe Arbuckle may have gone down in history as one of the legends of cinema, up there with Charlie Chaplin and Buster Keaton. Instead, he'll always be remembered for what happened in room 1219 at the luxury St Francis hotel in San Francisco.
During a three-day party in September 1921, a young model, Virginia Rappe, was found on a bed in the room, screaming in agony. Arbuckle was in the room with her. Rappe died four days later from peritonitis, caused by a ruptured bladder.
Rappe's friend, Maude Delmont, who was with her at the party, told police that Arbuckle had raped Rappe. She claimed the two had been drinking, then Arbuckle had pulled Rappe into the hotel room, saying, "I've waited for you five years, and now I've got you."
Delmont said half an hour later, she heard screaming and tried to break into the room. When Arbuckle opened the door, Rappe was on the bed behind him. According to Delmont, Rappe said, "Arbuckle did it."
Arbuckle's version of events was that he had been drinking with Rappe, and she had become "hysterical", complained of not being able to breathe, and had ripped off her clothes. He claimed he had later found her in the bathroom of the hotel room, vomiting, and he and some of the other guests had tried to revive her.
Police charged Arbuckle with manslaughter.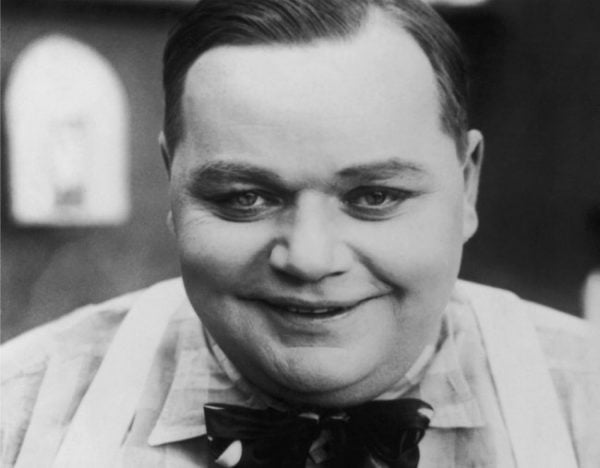 Arbuckle was Hollywood's first million-dollar star. He'd been paid $3 million by Paramount to star in 18 silent films. He was also a talented singer and, despite his large size, was a gifted dancer who was light on his feet. His wife was the well-known actress Minta Durfee, but they had recently separated.