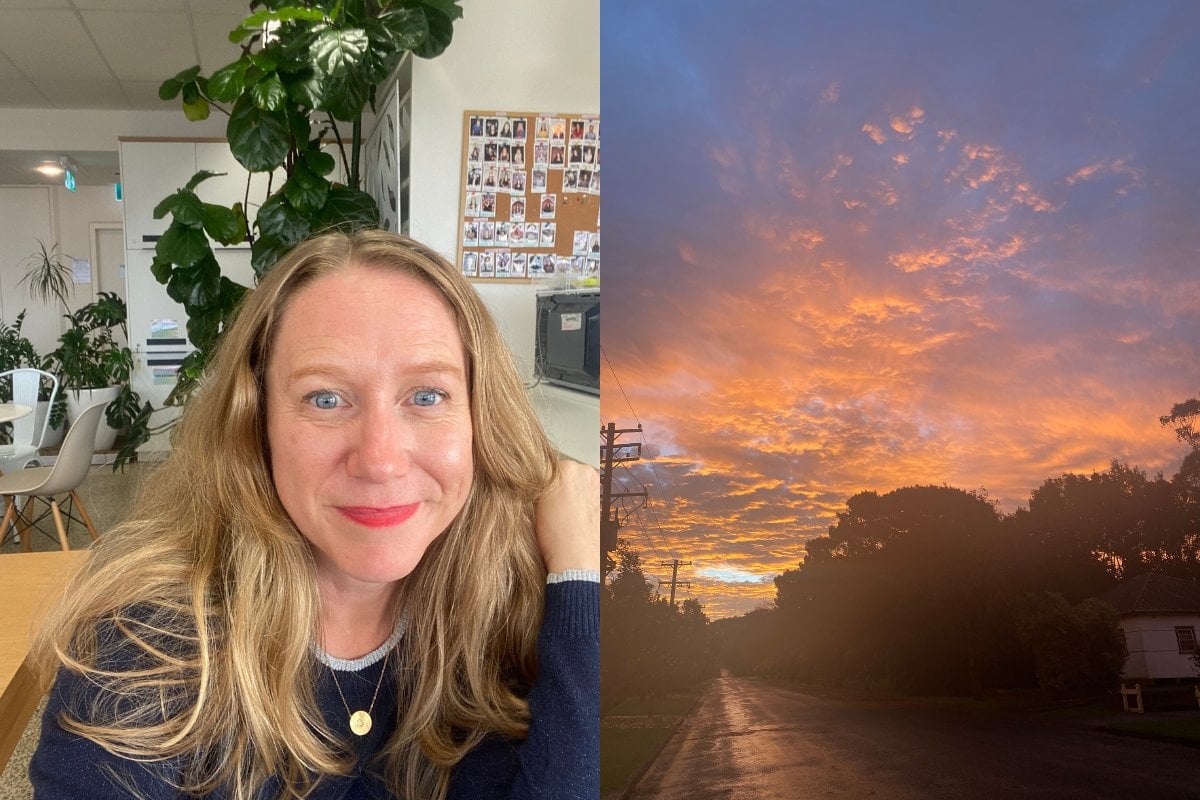 It's been a year. 
A year since Sydney went into a city-wide lockdown. And a year since my family packed a moving van and an all-wheel-drive with all our worldly things and drove south. A year since we left the suburb where I'd lived for over 20 years for a place we'd only been on holidays, a place where we knew precisely two people (well, five people if you included their children, oh, and six if you count their dog). 
And it's been a year. Quite a year, really.
A year of isolation and sickness, of separation. And of reunion. And of newness. New routines. New homes. New friends. New smells and tastes. New everything.
Watch: Holly Wainwright on why superwoman is dead. Post continues after video.
After three months of living on the south coast of New South Wales, a couple of hours away from Sydney, I wrote a story about moving to the country in lockdown. You can read it here, but in it I said that I knew, really, you needed a full turn of the seasons to settle into anything new - whether it's a job, home or relationship.
And here we are. The seasons have turned. We are in the middle of our second country Winter, a time of crunchy ground leaves and wood smoke in the air. It's a little bit romantic, a little bit freezing our tits off. 
So, one year in, what have we learned about being living, breathing tree-change cliches?
Every big decision is complicated
In the first months after we made our call to move, I felt lighter. Physically lighter, because for years, I'd been carrying around this big question - where was the right place to live? Action fixed that, immediately. It was freeing. And if I am asked if it was the right choice, then the answer is certainly yes. But that doesn't mean it is a perfect one. There are people we miss, there's a bit less back-up, the commute is complicated, sushi is scarce (yes, it's the big things)... But there are also wonderful positives. We chose this change, and there's a power in that. The space and air and beauty of the place makes me happier than I can express. Our son likes the quiet. Our daughter loves the outdoors. New friends have enriched us, and old friends haven't forgotten us.
Unlock unlimited access to the best content for women