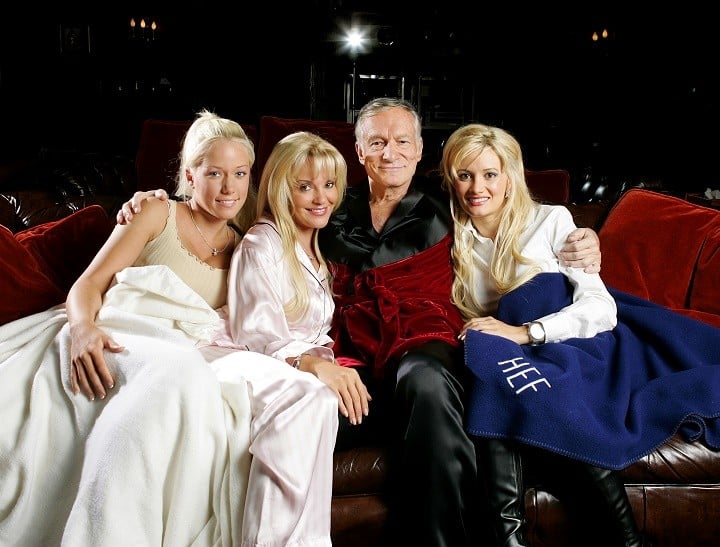 "There were days I woke up and just felt like falling to the floor because I felt so depressed."
It's one of the most notorious homes in the world – the Playboy Mansion. Home to Hugh Hefner and an array of models, it's been documented in movies and TV shows for decades.
But what is it really behind the scenes of the shows, living Playboy lifestyle?
At the height of the mansion's fame in 2005, 89-year-old Hefner had three main girlfriends – Holly Madison, Bridget Marquardt and Kendra Wilkinson. While Wilkinson went on to become a reality star, mother and wife and Marquardt has stayed pretty quiet in the years since she left the mansion, Madison has been anything but.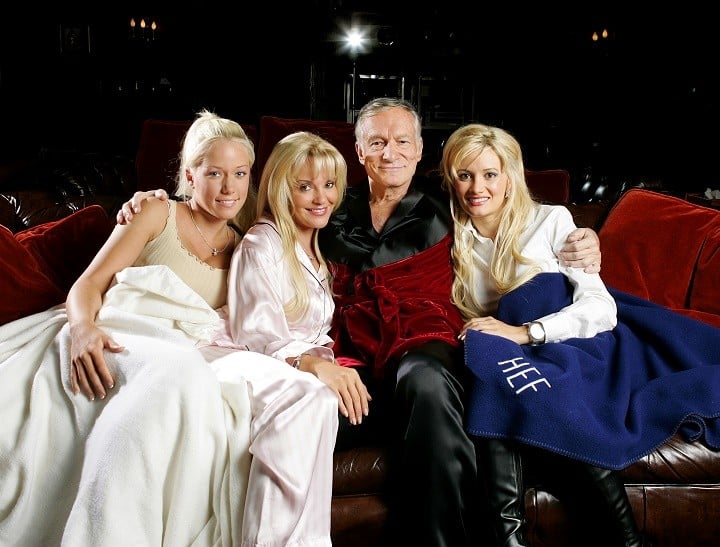 Now 35, Madison has written a book detailing her years attached to Hef's hip. An excerpt from the book, called Down the Rabbit Hole: Curious Adventures and Cautionary Tales of a Former Playboy Bunny, was published a few weeks ago and gave readers a true (at least, we're assuming) insight into what it was like for Madison and the other girlfriends.
You can read about the excerpt here: Enormous surprise: New book reveals Hugh Hefner is a manipulative misogynist.
But Madison, whose real name is Holly Sue Cullen, wasn't done talking about the Playboy Mansion. She's spoken to the New York Post about her experience, offering up some truly horrible details. There was the time Hef offered her drugs, moments when she was severely depressed but denied a psychiatrist and sheer boredom of being locked inside like "1950's housewives".
Here are the five most shocking parts of Madison's interview with The Post. 
1. On having sex with Hef.
"The girlfriends, in various stages of undress, were sitting in a semicircle at the edge of the bed — some kneeling, some standing, some lying down," she said.