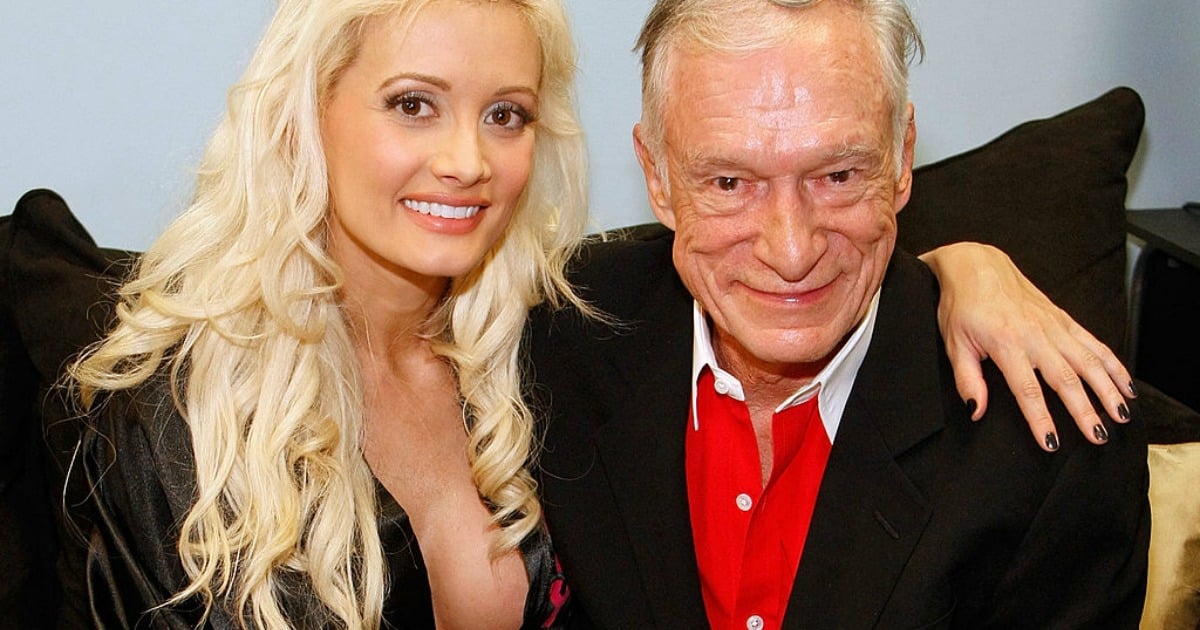 Holly Madison was Hugh Hefner's number one girlfriend for seven years in the Playboy Mansion.
Despite attaining this glorified status, Madison was treated anything like number one by Hefner.
She was subject to manipulation and degradation under the hands of Hefner and the other girlfriends in the house.
In her brazenly honest memoir, The Vegas Diaries, Madison reveals the truth behind a mansion known for sex and partying.
"Those people who watched The Girls Next Door…they thought I was happy with Hef," she writes. "Hef painted it like some sort of fairy tale."
"They think living at the mansion must have been heaven on earth," the now 36-year-old admitted.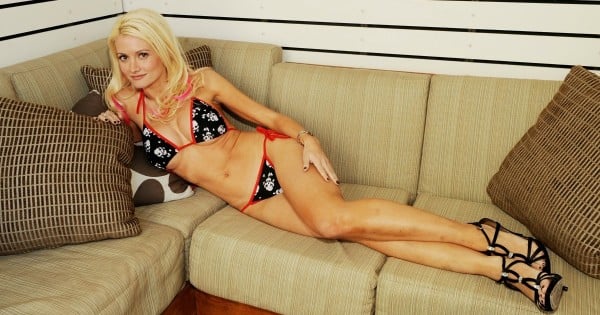 Holly for Hefner's 83rd birthday. Image via Getty.
Madison first moved to the Playboy Mansion from a small town in Alaska. Her name was Holly Sue Cullen and she was transfixed by the fantasy of the mansion after attending one party.
"All I had seen, before I became a girlfriend, was the other women making it sound like they loved it there, which I believed, because Hef had the perfect gentlemen act down pat."
But, Hefner was just exactly that - an act.
"He [Hefner] knew roughly four things about each girl: her name, her age, where (approximately) she was from and how well she behaved and followed the rules.
"He liked to play favourites to keep everyone on their toes. How else could he stay in control of seven women? He needed to somehow maintain the upper hand."
Madison wasn't the only one to experience this type of treatment, and many of his girlfriends were forced to extremes to deal with it each day.
"I was feeling so insecure, I did the only I could think of to help me get through the night - I'd drink. We all routinely turned to drinking out of boredom or to escape our demons."
Among other things, Madison was forced to sneak around the mansion just to avoid Hefner and would talk to animals.
But Hefner also wasn't the only one who victimised Madison in the house. Apparently, all the girlfriends were against one another.
Madison describes the other girlfriends as a "vicious horde of girls" who were never nice to one another.
What many may wonder is why Madison never tried to get help in the situation, but it's far harder to deal with the situation when you're in it.
Check out Holly's life now. Images via Instagram. (Post continues after gallery.)
"I had to accept that I kept quiet about my life at the mansion because I was ashamed. I wanted people to believe the fantasy version because for so long I wanted to believe the fantasy. It was a far safer history than the truth."
Eventually, the truth became to hard to battle and at 28 years old, Madison left the house.
She not only needed to escape the place, but wanted to resurrect her reputation, which she believed was built upon appearing to be a bimbo and Playboy bunny.
In 2008, she appeared on Dancing With The Stars, discovered she had a secret love for burlesque, and in 2009 premiered her own TV show, Holly's World.
Hefner and some of the other girls. Holly (L) and Kendra Wilkinson (R). Image via Getty.
Life since leaving Hefner and the house hasn't been easy. Her long-time feud with fellow girlfriend, Kendra Wilkinson, has continued to shadow over her. Additionally, her reputation made it hard to attract men who weren't just interested in sex or fame.
But, in 2012, Madison left Las Vegas and bought a house in Hollywood Hills. She met her husband, Pasquale Rotella and married him 2013. They have two children together, Rainbow and Forest.