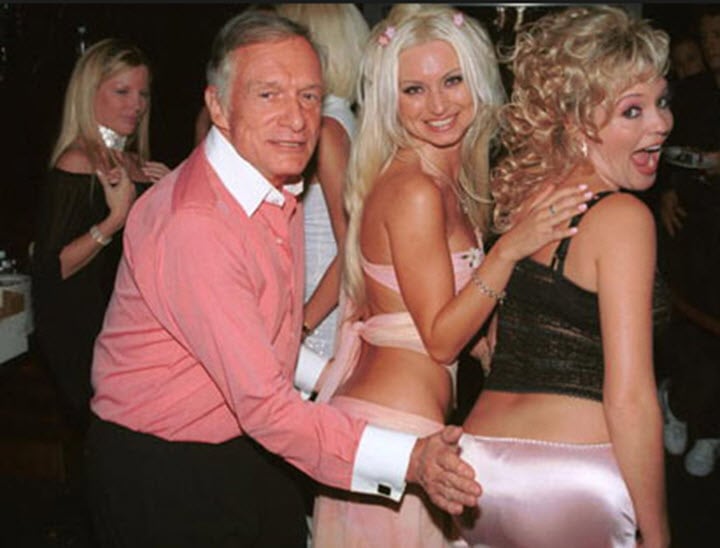 Did he really think that when they left the emotional abuse of the Playboy Mansion they would reflect on it fondly?
Hugh Hefner shouldn't be surprised when former girlfriends from his ever-changing harem speak out publicly about their lives in the Playboy Mansion.
Hefner, 89, chooses one type of woman to join his tribe of girlfriends: the very young and impressionable kind who can be moulded into exact blonde, pneumatic replicas of one another.
Today, Holly Madison has given more insight into her life in the Playboy Mansion – and it's one of emotional abuse and manipulation.
The weirdly regimented, isolated and loveless life inside the Playboy Mansion caused Hefner's former number one girlfriend Madison, now 35, to develop a stutter and contemplate suicide.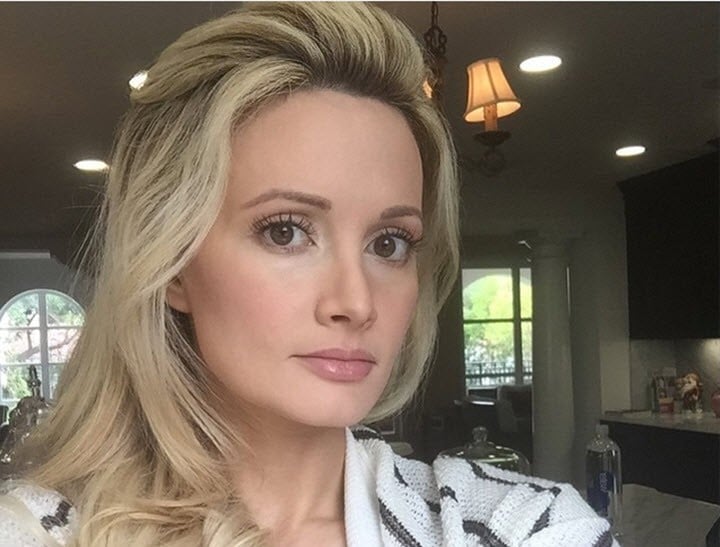 She even asked Hefner for permission to go and see a psychiatrist – a request he refused, telling her to go and talk to his secretary instead.
Madison was eventually prescribed anti-depressants by a GP.
The newly published book and interviews Madison has given about it have revealed even more squirmy details about Hef's bedside manner and how she descended into despair and hopelessness.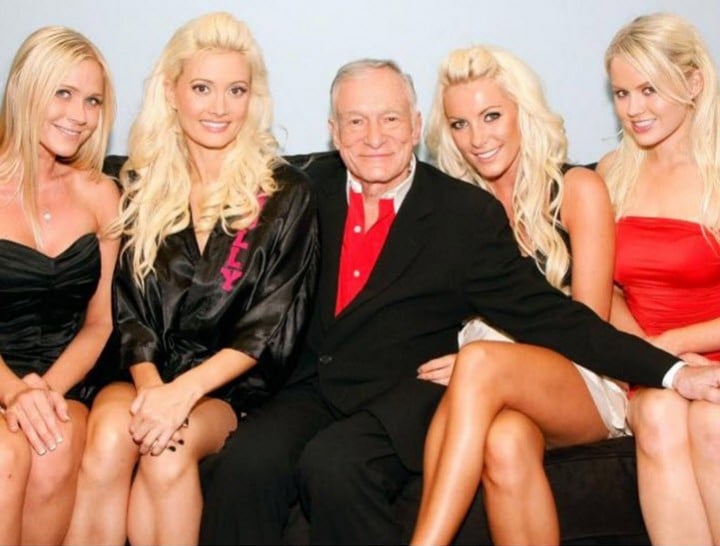 It seems almost as though Hefner truly believes that living in a mansion (albeit one falling into disrepair), having access to plastic surgery and being given a $1000-a-week clothing allowance is every girl's dream come true.
However, Hef's view of women as one-dimensional sex-bots who need only wardrobes full of pink latex dresses and regular manicures resulted in Madison becoming deeply depressed, because she is a person, and a person cannot live on a clothing allowance alone.
To me, reading Madison's account of Hef's emotional manipulation, his isolation of her, the way he made her financially dependent on him, the way he controlled what she looked like and robbed her of any individuality, sounds like a classic abusive relationship.
Madison writes how she once cut her long peroxide blonde hair into a bob without asking Hefner first, and he abused her, telling her she looked "old, hard and cheap".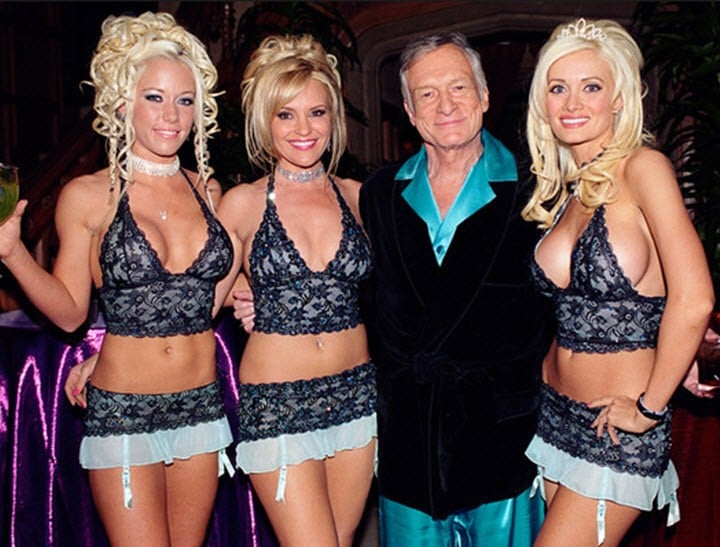 What I can't understand is how Hefner has been allowed to get away with it for so long.
His schtick as the old guy with loads of hot girlfriends is passed off as benign – just Hef doing his thing.
Here's Madison talking about the book… Post continues after video.
However, if you replaced the well-known Playboy magnate with some other rich old man and detailed his treatment of these girls – and they are girls, not yet women – I think people would be disgusted and concerned.
Madison stayed on at the Mansion from 2001 to 2008 during which time she went from small-town Oregon girl and Hooters waitress Holly Sue Cullen to Holly Madison, Playboy Bunny and number-one girlfriend to Hef.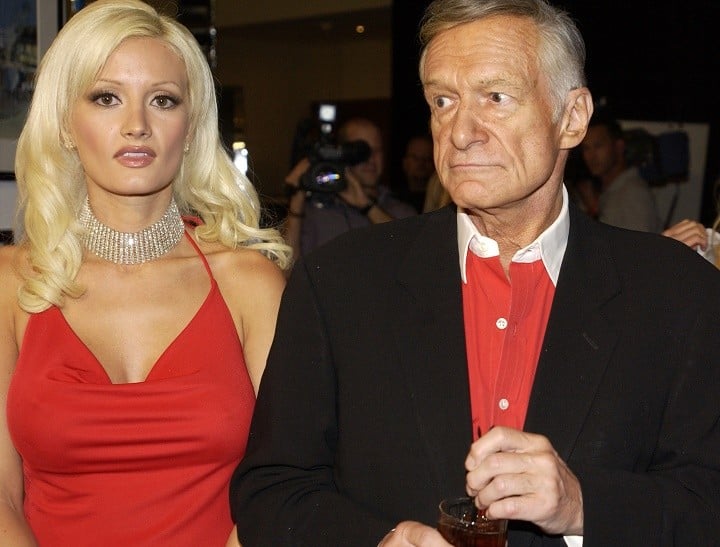 The girls were not permitted to work outside the Mansion, they had a curfew and they had to dress and make themselves up to Hef's specifications.
Sex, Madison says, was actually the least demanding part of living in the Mansion. It occurred twice a week – Wednesdays and Fridays – after Hef and his girls would hit da clubs in Hollywood.
The first time?
"I sat myself on the edge of the bed — unsure of what to do next. Much to my surprise, my turn was over as quickly as it started. By the time I was able to wrap my head around what was happening, Hef had already moved on to Candice, then to a few of his actual girlfriends before finishing off by himself, as he always did. I have never had a more disconnected experience. There was zero intimacy involved. No kissing, nothing. It was so brief that I can't even recall what it felt like beyond having a heavy body on top of mine."
This experience still haunts her. She felt like a "slut" and "damaged goods".
"I remember feeling really shitty about it the next day," she told the New York Post.

Yet the next morning, she asked Hef if she could move into the mansion. "That might seem counterintuitive — 'I'm not into it, but I'll come back for more,' " she says. "But I felt stuck in my life, trying to make ends meet. I lost the lease on my apartment. I felt like I'd already thrown myself to the wolves, so I might as well reap the rewards and not just be one more slut who walked through those doors."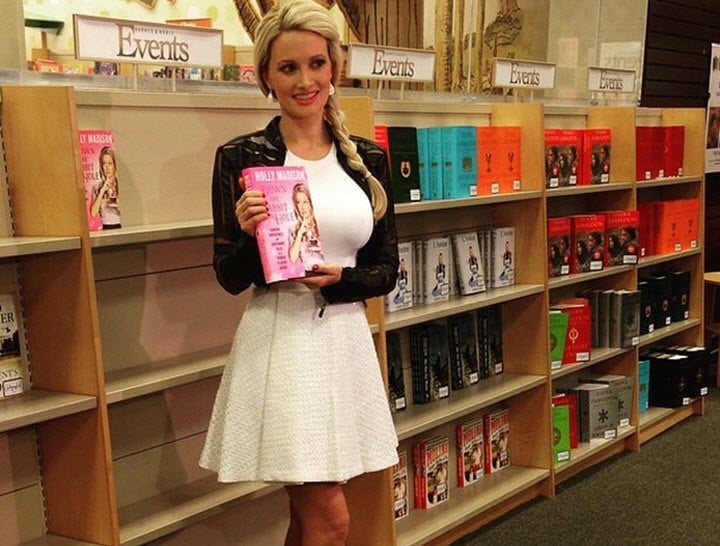 She writes that Hefner's bedroom was like an episode of Hoarders and that the girls' bedrooms were furnished with tacky, falling-apart furniture.
Some of the girls took to smoking meth in their bedrooms, taping over the vents to hide it from Hef.
When she starred in the reality show Girls Next Door with her fellow girlfriends Kendra Wilkinson and Bridget Marquardt, she began to finally feel her depression lift.
"I was sad at times after Girls Next Door, too, but I felt like the TV show improved our experience a lot." They got to travel, they became Playmates (finally), and after the first season, they also earned money from the show. Madison got an internship at Playboy for a storyline as well and soon was hired as a junior photo editor — she loved it, reports Buzzfeed.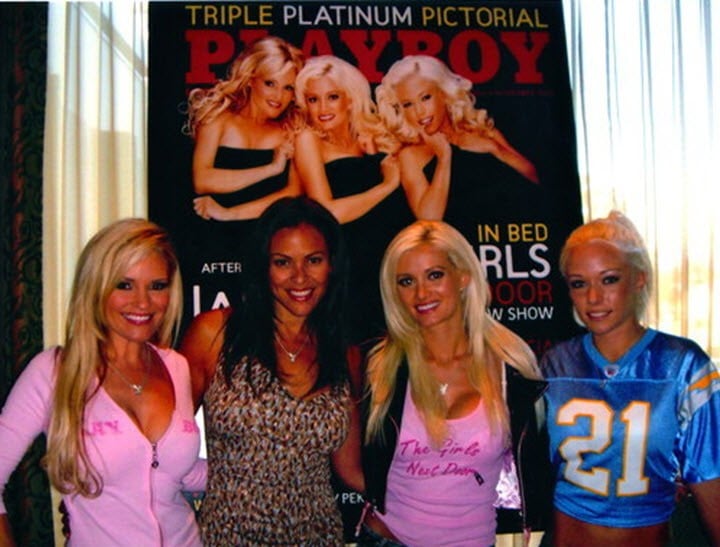 "I won't let myself be afraid of him. I spent too many years like that," she writes in her memoir.
"[Hef] has no mental or emotional power over me anymore. I walked away from that seven years ago. He is completely out of my life now."
Hefner, now 89, was 76 when he and Madison first met.
She's said she has "nothing but contempt" for Hefner now.
Holly Madison, before and after the Mansion… Post continues after gallery.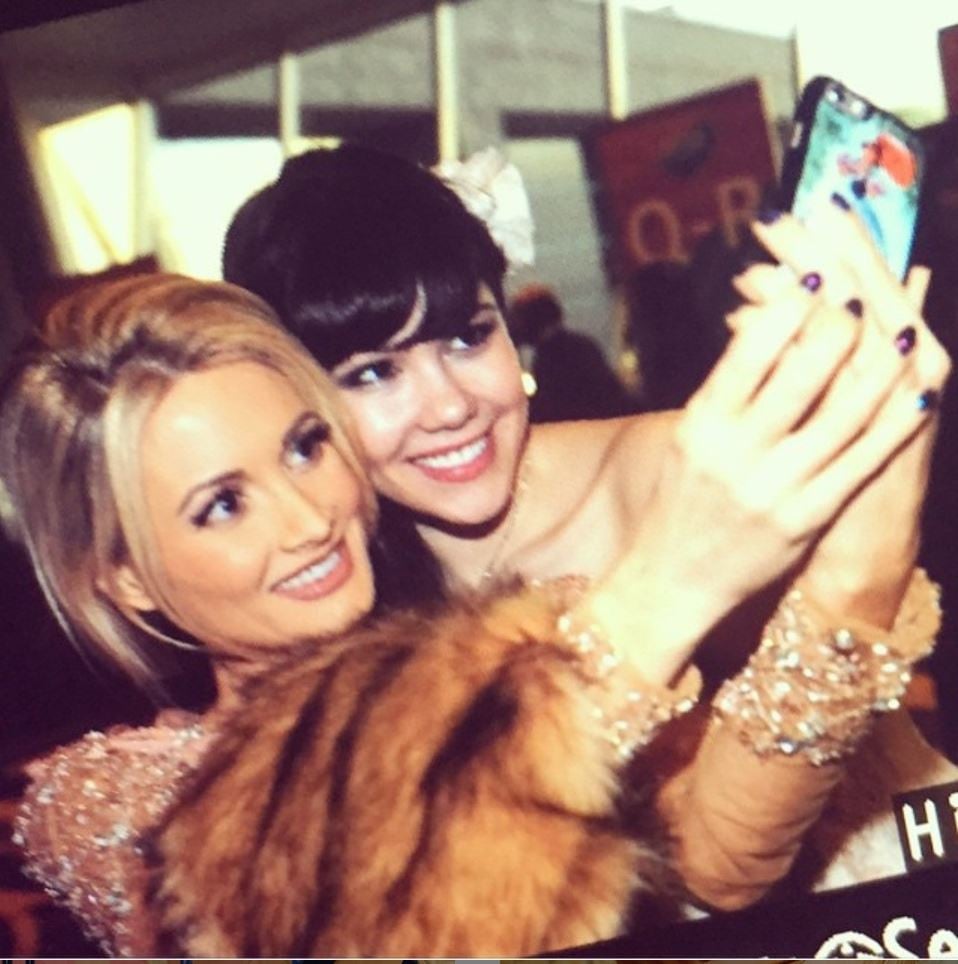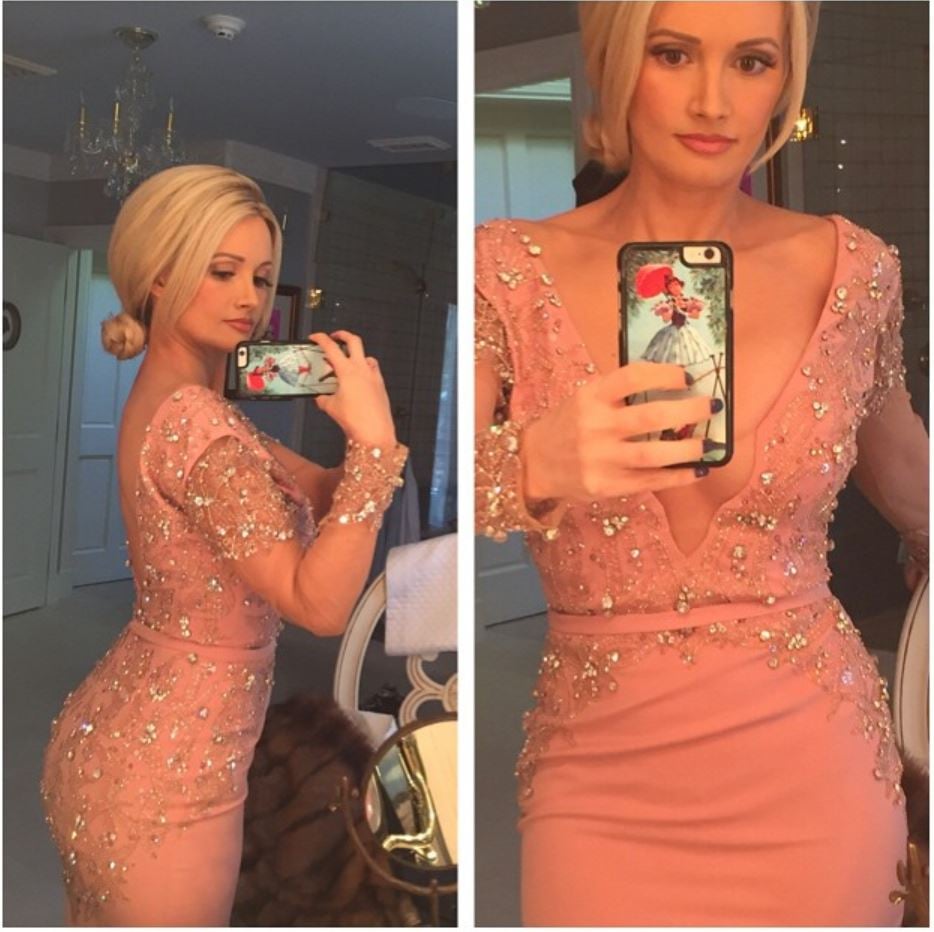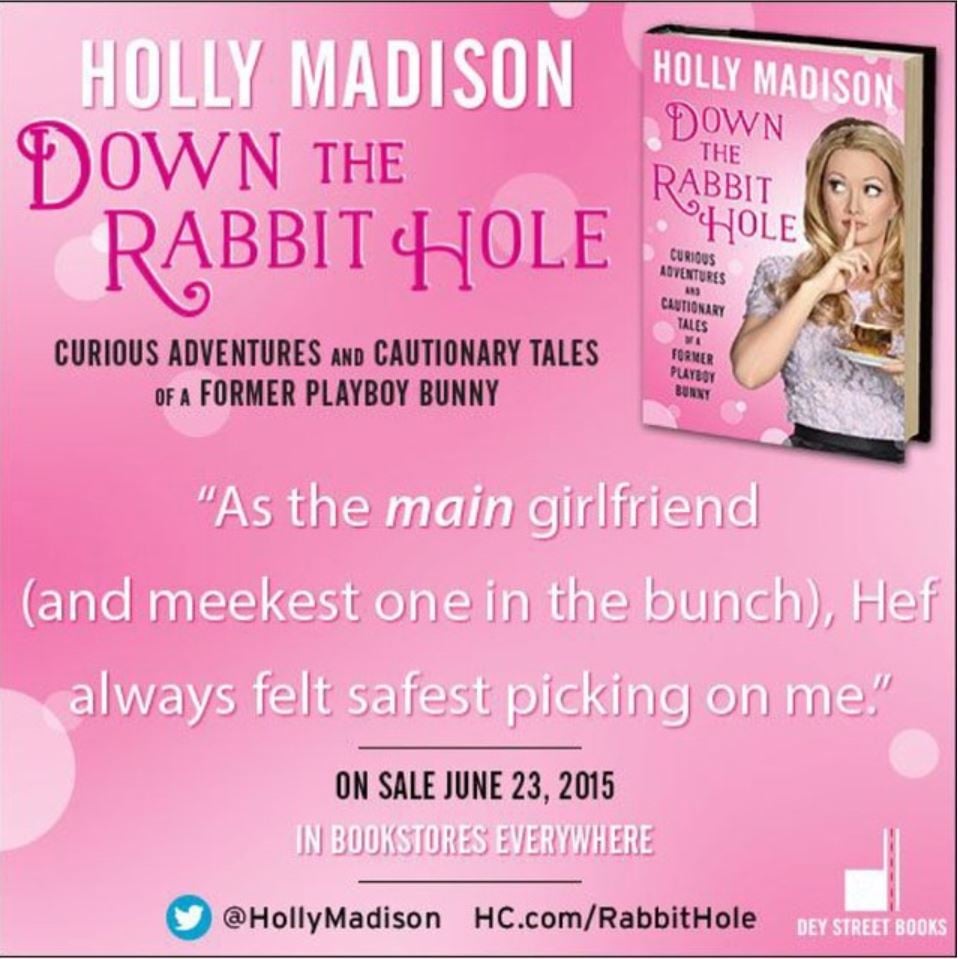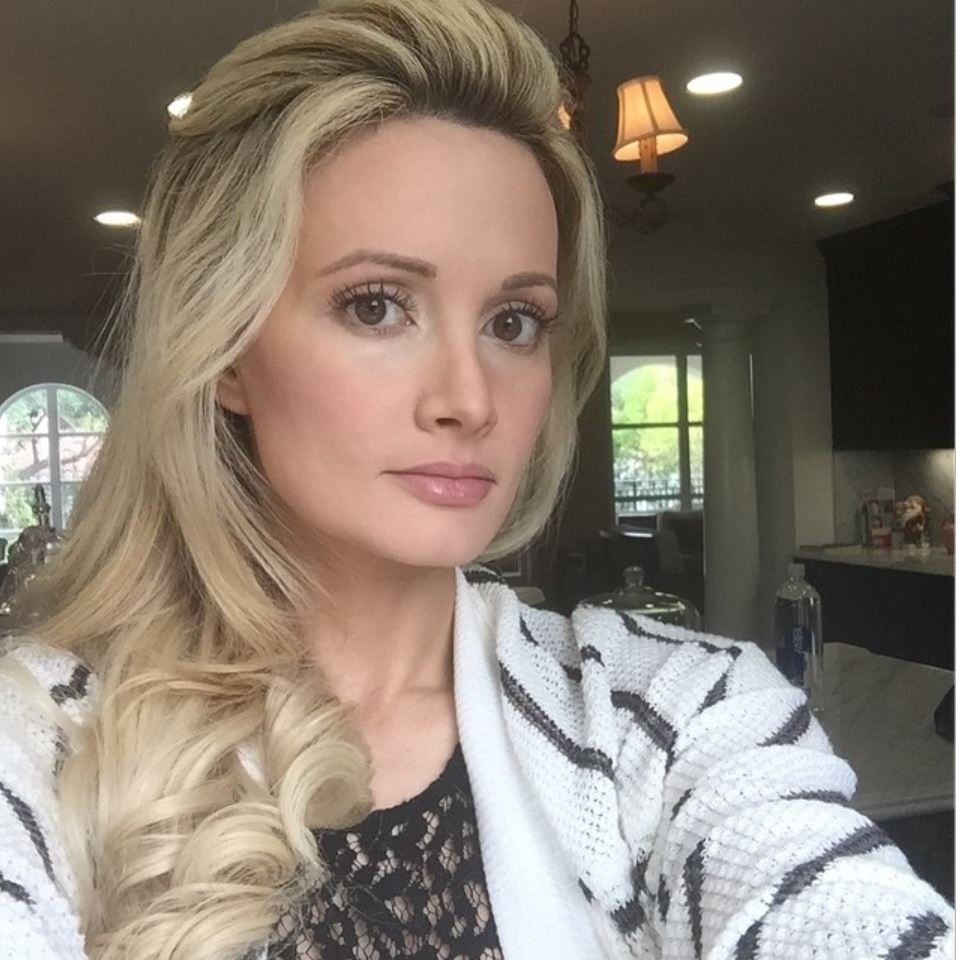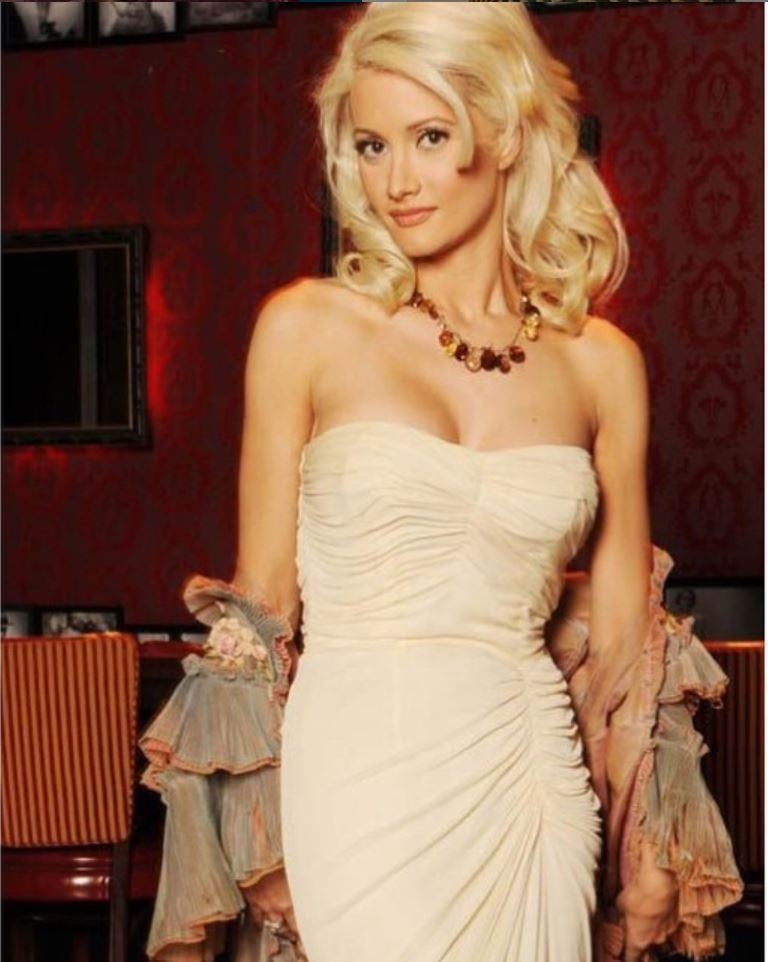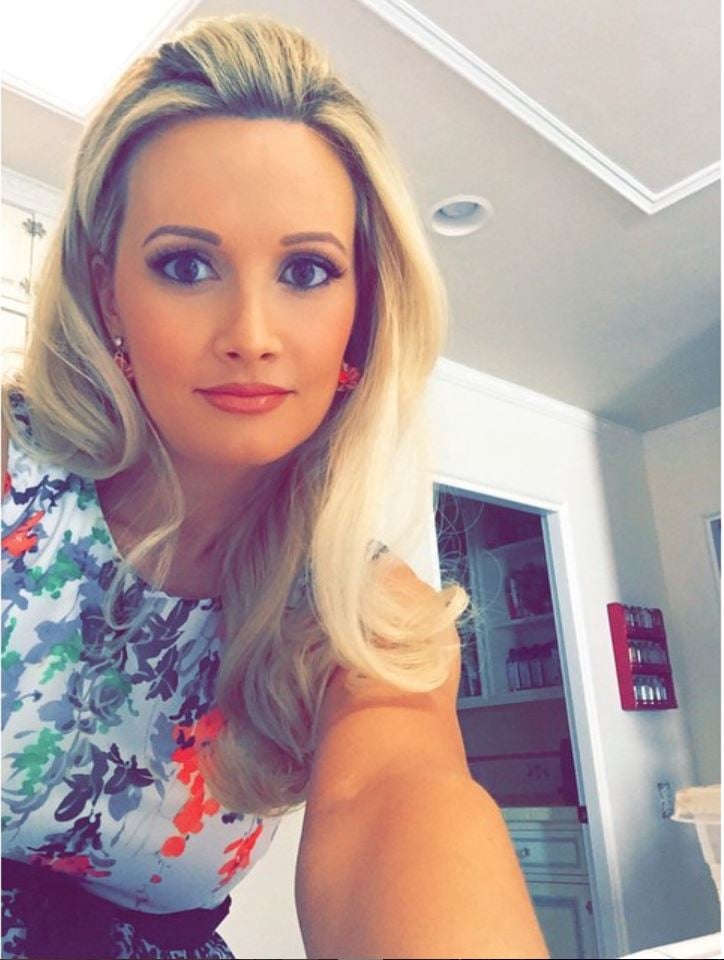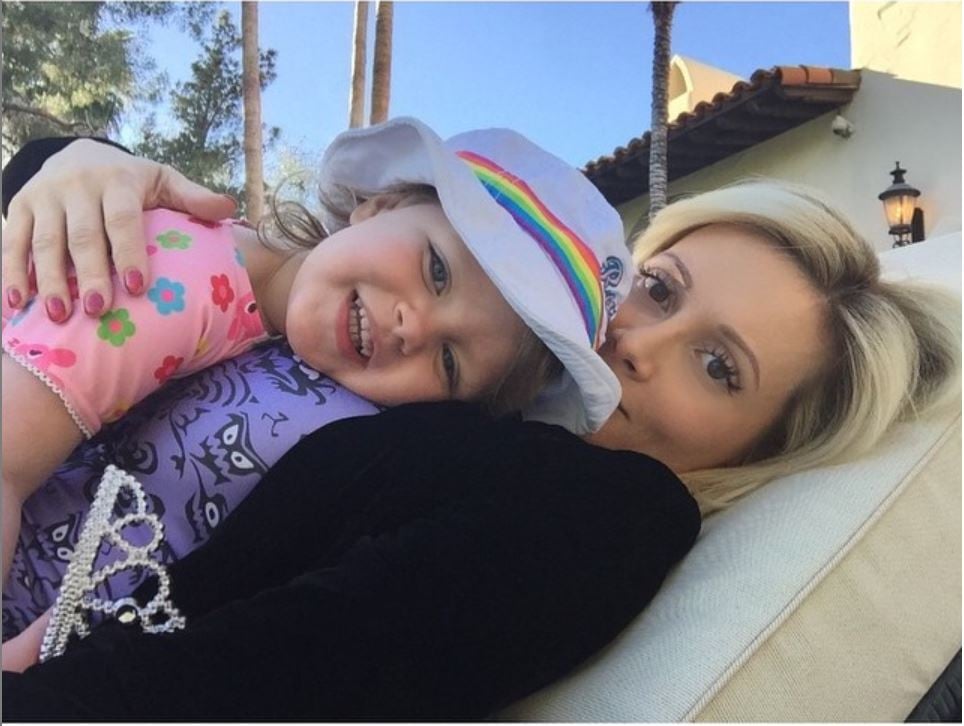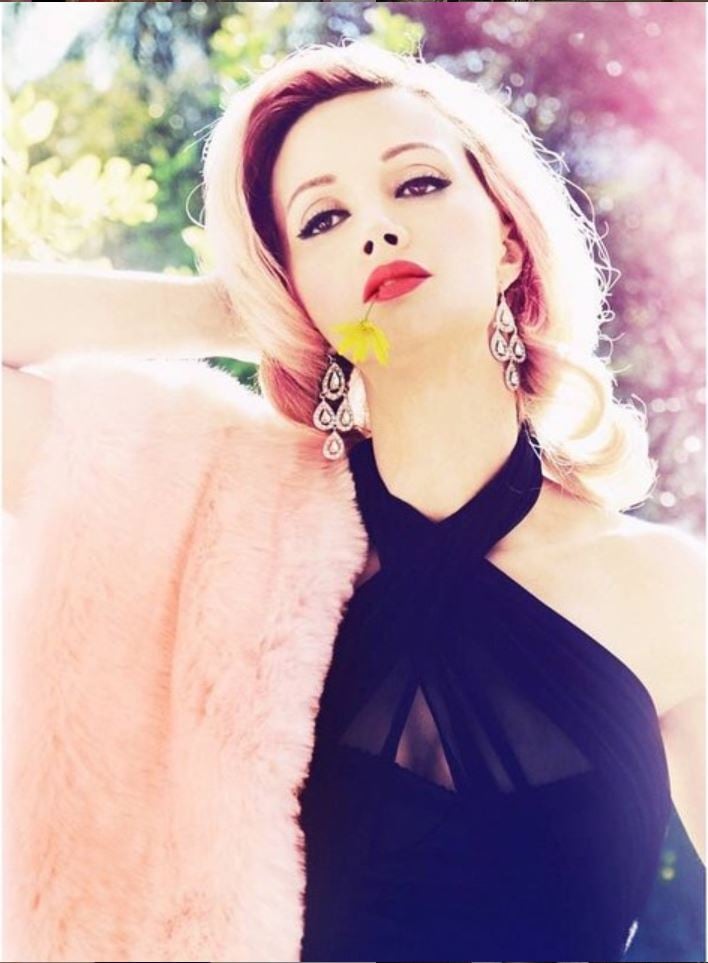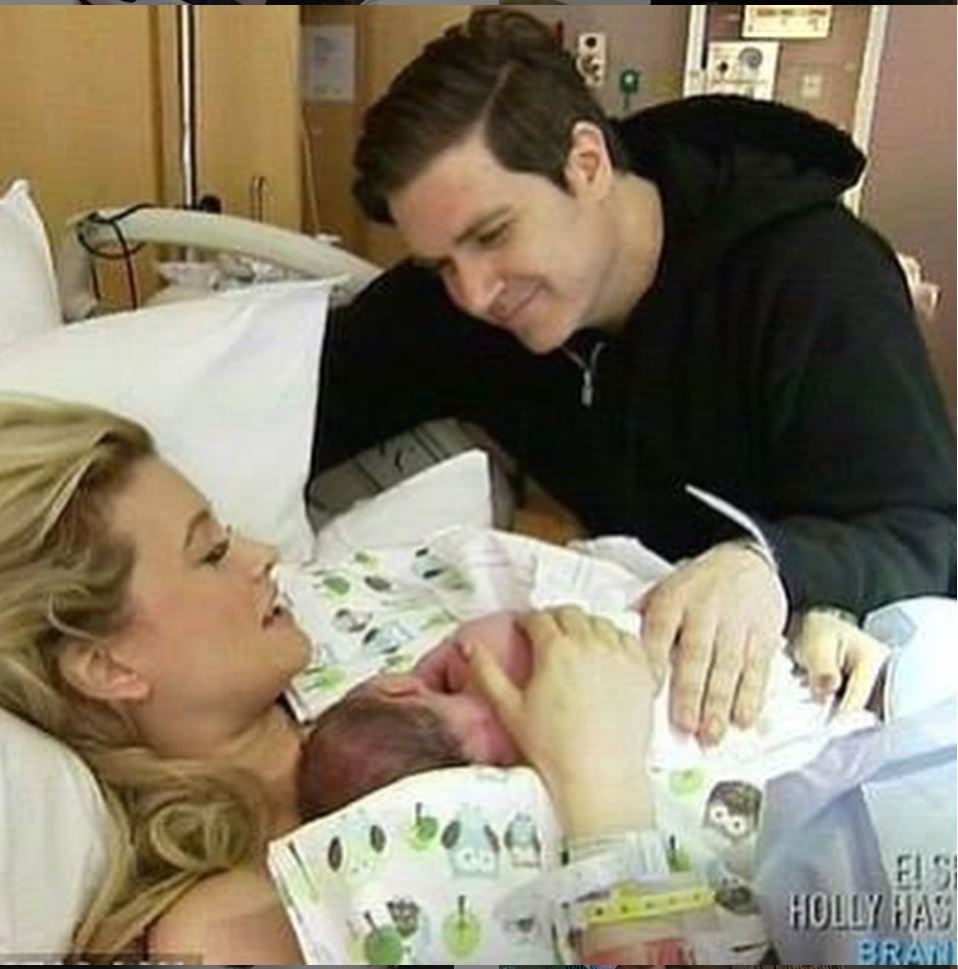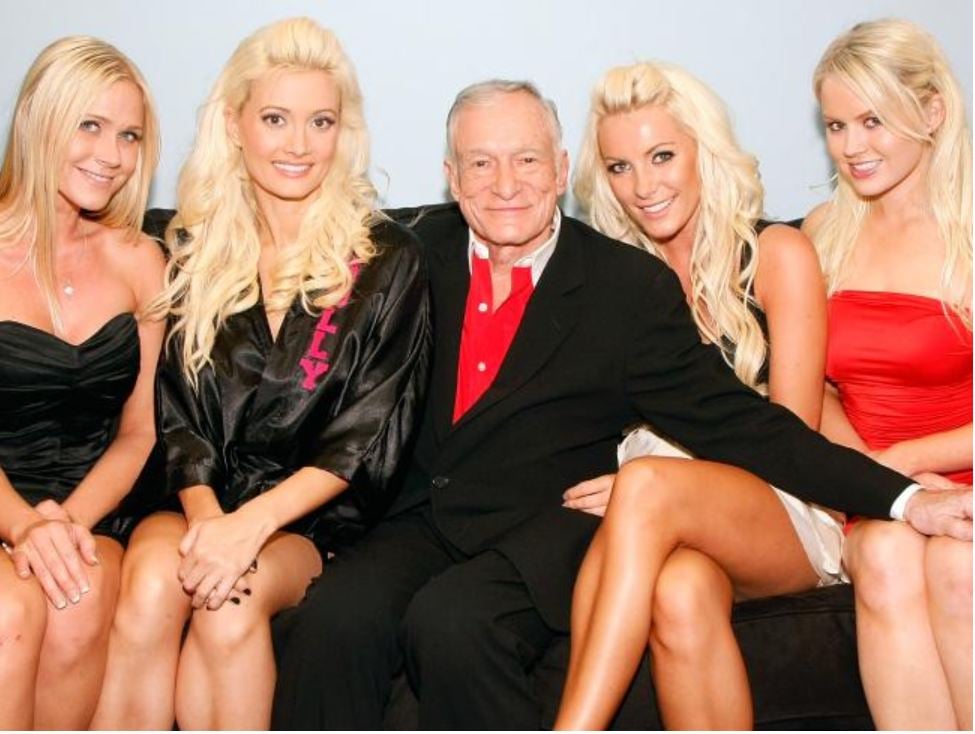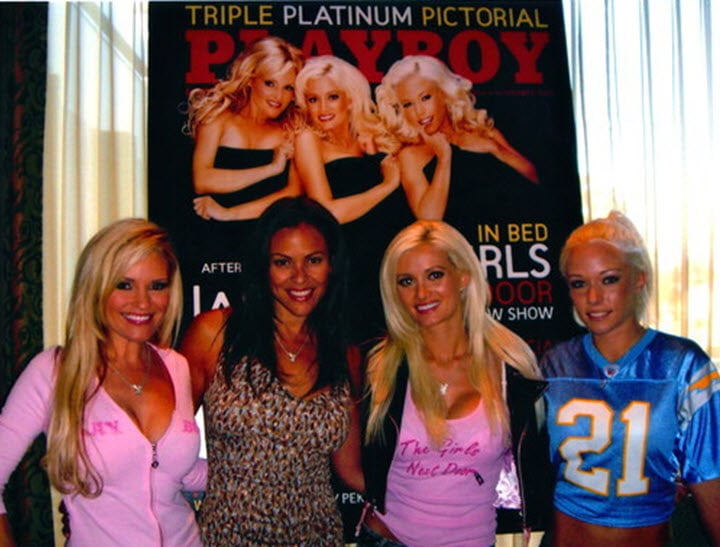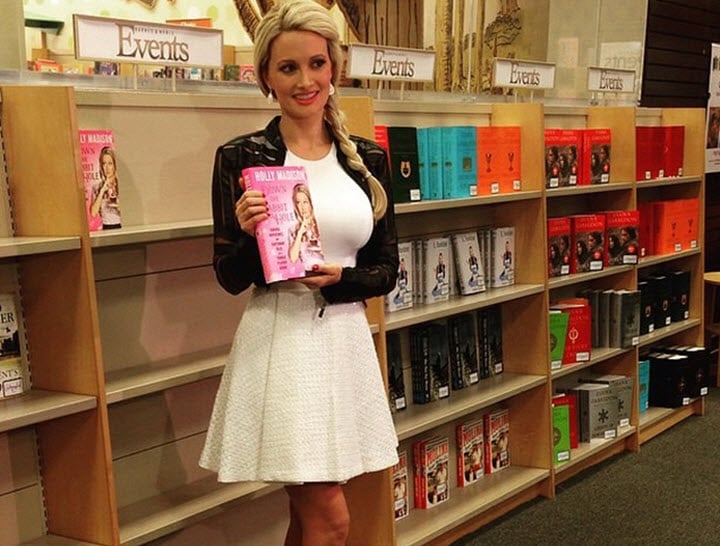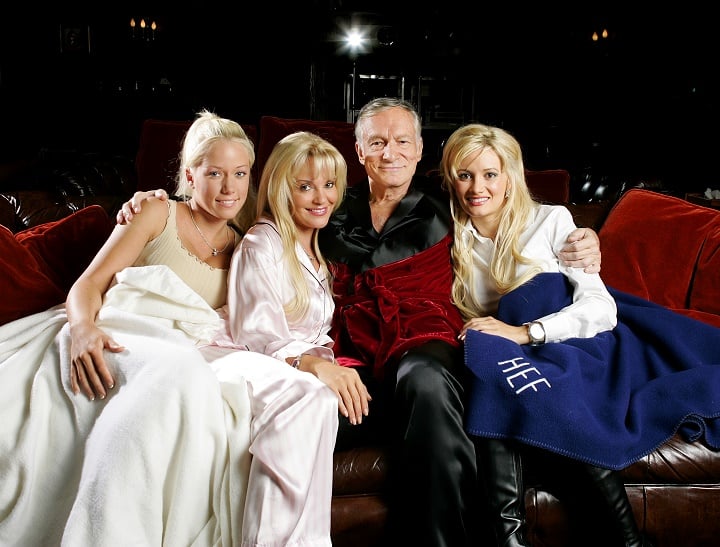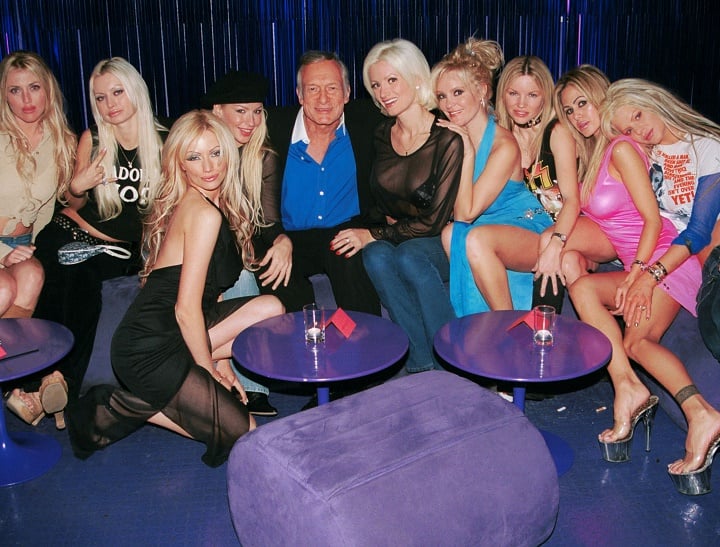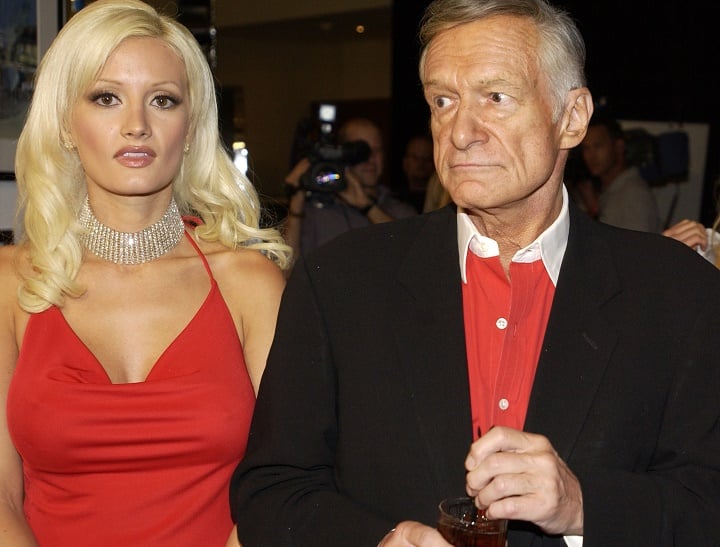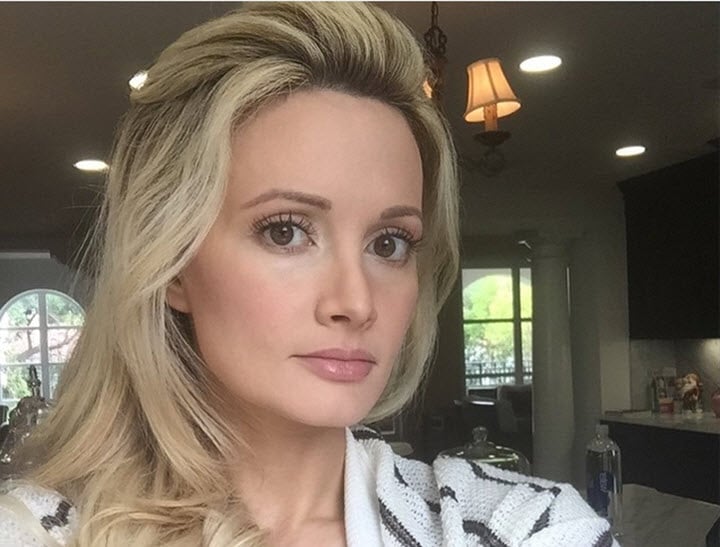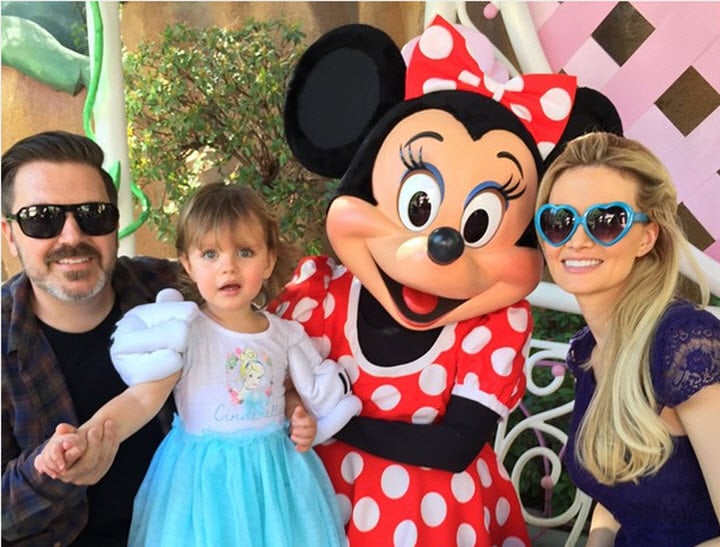 Madison calls herself a "born-again feminist".
"I felt like I had something to say about being in the midst of that whole thing that was going on where Paris Hilton and Jessica Simpson and Kendra were so celebrated — and I was a part of it too — for being dumb on TV," she told Buzzfeed.

"I can't call myself a feminist, or people are going to attack me for that, like, 'How can you be a feminist, you lived with Hugh Hefner!' But I feel like there comes a time in every woman's life when you have to become a feminist. You can play dumb as long as you want. It's not going to last, and it's not going to be fulfilling."
Hefner has released a stock statement regarding Madison's claims.
"Over the course of my life I've had more than my fair share of romantic relationships with wonderful women. Many moved on to live happy, healthy, and productive lives and I'm pleased to say remain dear friends today. Sadly, there are a few who have chosen to rewrite history in an attempt to stay in the spotlight. I guess, as the old saying goes: You can't win 'em all!"
Isn't he a cad?
Her Girls Next Door co-star Kendra Wilkinson has accused Madison of "bitterness".
"She considers herself a failure because she did whatever it took to get that and she didn't get what she wanted in return. Hef is the most amazing human being," she said in an interview with People.
Madison is now married to Pasquale Rotella, 41, and they have a daughter, Rainbow Aurora.
Read more about Hefner's Playboy Mansion.

Enormous surprise: New book reveals Hugh Hefner is a manipulative misogynist.

He's 86 and she's 26. And they just got married.