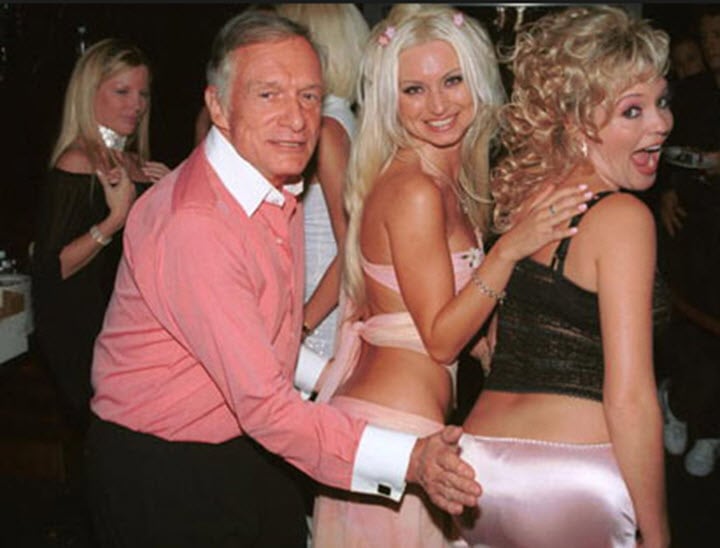 Did he really think that when they left the emotional abuse of the Playboy Mansion they would reflect on it fondly?
Hugh Hefner shouldn't be surprised when former girlfriends from his ever-changing harem speak out publicly about their lives in the Playboy Mansion.
Hefner, 89, chooses one type of woman to join his tribe of girlfriends: the very young and impressionable kind who can be moulded into exact blonde, pneumatic replicas of one another.
Today, Holly Madison has given more insight into her life in the Playboy Mansion – and it's one of emotional abuse and manipulation.
The weirdly regimented, isolated and loveless life inside the Playboy Mansion caused Hefner's former number one girlfriend Madison, now 35, to develop a stutter and contemplate suicide.