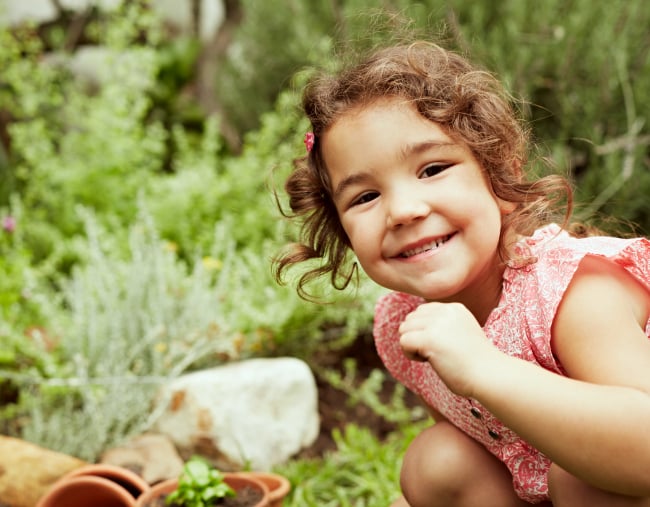 As the mother of a toddler, I want to make sure I'm doing everything I can to prepare him for kinder, school and, well, life! So, I try to factor in veg with every meal, lots of trips to the park, music classes and craft (OK, the craft is a stretch – he has playdough) because I know how important these early years are for development.
As parents, we also want to feel confident that if we're using early childhood education, our little ones are in good hands.
I'd heard the term 'holistic learning' used a lot when describing early childhood services but, honestly, I didn't know what that meant, or why it mattered. So I asked Emma Forbes, Head of Education and Curriculum at Only About Children (Oac), to shed a light on the philosophy of holistic learning for me and what it looks like in practice at Oac Early Learning and Preschools in Sydney and Melbourne.
"Holistic education is a philosophy that focuses on preparing children for lifelong learning through delivering a curriculum that helps develop each child's skills individually," Emma tells Mamamia. "The foundational skills of all learning include building and maintaining positive relationships, social and emotional development, resilience and learning to be a collaborative member of a community."
When a high-quality curriculum is delivered considering all of these elements, it not only prepares children for further education but for life, according to Emma.
This all sounds pretty good to me – but there's a lot more to it, as I found out.
How does holistic learning prep kids for kinder and school?
"Once upon a time, preparation for school was all about a checklist of academic skills after the child had reached a certain age and was typically determined as ready for school," says Emma.
But the focus has shifted. Now for a child to thrive and learn, education needs to look at the child as a whole to give the best possible start to life.
Emma explains the findings of recent research into early childhood education.
According to Emma, when an early childhood educator intentionally takes the approach that all learning is "holistic and interconnected, it can have hugely beneficial results".
This means that when educators recognise that learning happens in every moment of the day, through routines, physical activity and small group experiences, it can have a significant impact on a child's total development.
Oac use the primary educator small group approach, along with regular conversation with families, to get to know each child individually, to build a curriculum which will support their needs.
What does a typical day look like for a child at an Oac campus?
"Each campus builds a routine that considers the learning environment (indoors and outdoors), the children within the environment and the educators to ensure that it works for everyone," explains Emma. "All Oac campuses operate on a play-based learning routine that provides a balance of intentional teaching and a mix of structured and unstructured experiences delivered within a predictable routine. We always consider the child at the centre of all decision making, and we want their day to be educational, positive and interactive."