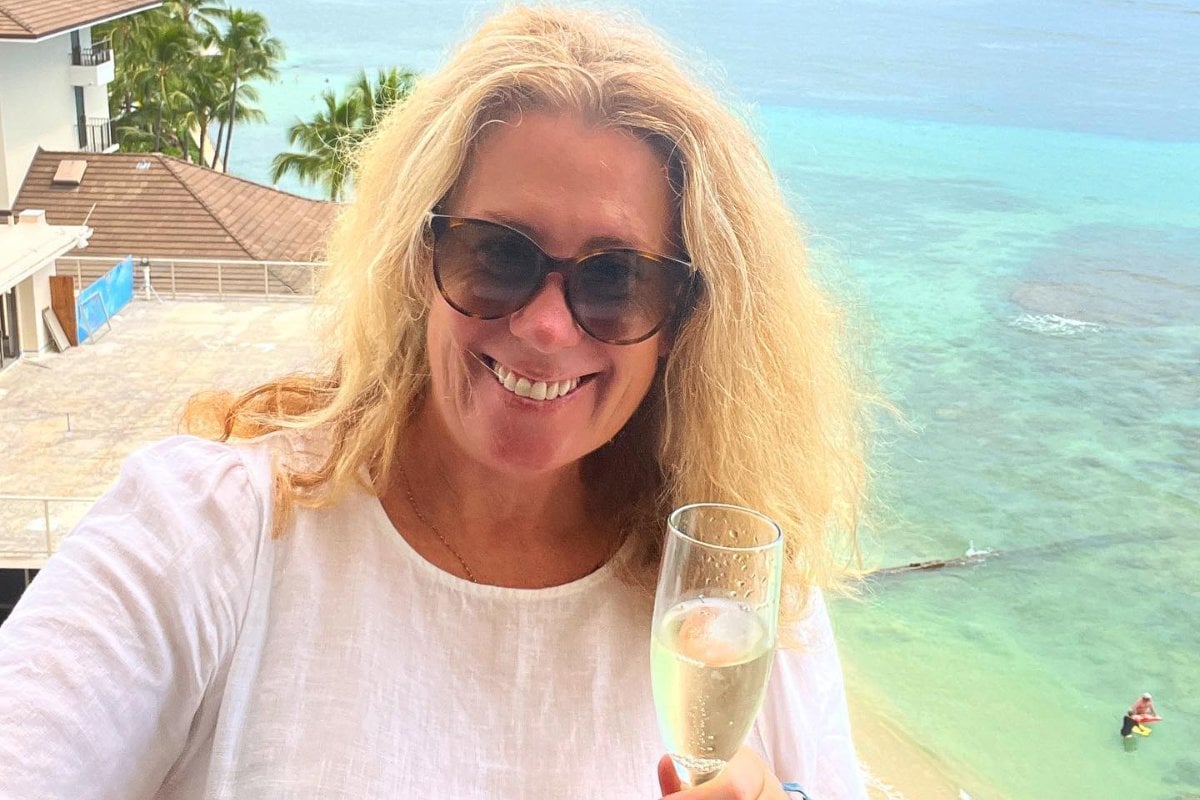 I'm laying in the sun on Waikiki Beach, gazing out over the water with a huge idiotic smile on my face. I'm in complete holiday mode as I sip a famous umbrella-and-maraschino-cherry-topped Mai Tai from the Royal Hawaiian's beachfront bar and contemplate whether to go for another swim or just lay back and read my book. 
It doesn't matter, I can do whatever I want, because I'm all alone. 
I am taking a break from the responsibilities of being a mum, and this holiday is all about focusing on me. I'm loving it.
That I had the audacity to enjoy myself without my 12-year-old daughter Emmie annoyed some people, though. 
Mums taking time away from their children can be a divisive subject, and while I received a lot of support, the ones who disagreed were quick to let me know.
"I love my children too much to ever leave them like you have," was the most popular criticism, followed by, "How could you leave your daughter?" and "Don't you think it's selfish to holiday without your kids?". 
The worst messages were from mums, who felt that they needed a break but were too afraid to make it happen.
"I wish I could holiday like you, but I'm afraid of the judgement."
"My friends are all perfect mums. I'd look like a failure if I took a break. But I need one."