Excuse me, but we are edging towards the best part of the year and I for one am very excited.
It's getting warmer. Christmas is around the corner. Most of us will get some well-earned time off work, and we're nearing six weeks of school holidays. In less than two months 2016 will finally be behind us. 
As they say, 'tis the season to start googling affordable holiday houses.
I've decided to go ahead and do the difficult ground work. Here are the ten best places to rent a holiday house, in our very own backyard.
1. Crescent Head, New South Wales
I thought I'd begin with a completely bias inclusion, because this is personally my favourite place to holiday in Australia.
For anyone who lives in Sydney, Crescent Head is about halfway between us and Byron Bay. It's about an hour from Port Macquarie on the NSW coast line.
The surrounding beaches are beautiful, it's great for fishing and surfing, it's family friendly, and even has an incredible deep red tea-tree lake.
You can browse some stellar holiday houses here or here.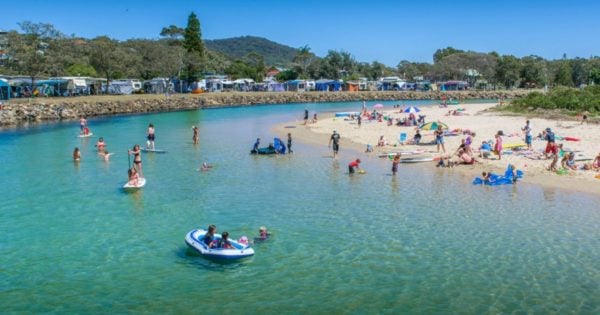 2. Byron Bay, New South Wales
Byron Bay, in the far north-eastern corner of NSW, has to be one of the most beautiful beach side locations in Australia.
Always buzzing with tourists, Byron is lively and offers incredible restaurants, cafes, and shopping.