When the two-part documentary The Case of: JonBenet Ramsey aired earlier this week, a lot of people walked away certain – as the investigators were – that Burke Ramsey, JonBenet's then nine-year-old brother, was guilty of her death.
But according to Rolling Stone, the documentary seriously misled viewers with arguments derived from an inherently flawed police investigation and biased statements about the Ramsey family. They even go as far as to describe the CBS series as a "witch hunt" intent on naming Burke as the killer.
Another criticism of the documentary and the conversations following its release is that, at times, we seem to forget that at the core of this case is a six-year-old girl whose life was tragically ended. In order to talk in great detail about the role of a torch and a piece of pineapple and a toy train track in the killing of a young girl, we've dehumanised her. And this adds another layer of tragedy.
But given the huge impact of the CBS documentary, it is necessary to consider whether the claims it made are fair. All over Reddit, Twitter and Facebook, people are vilifying Burke Ramsey, absolutely sure he is responsible for the death of his younger sister. Yet, according to Rolling Stone there are three main holes in the investigation seen in The Case of: JonBenet Ramsey that simply can't be overlooked if we want to remain objective about bringing JonBenet's true killer to justice.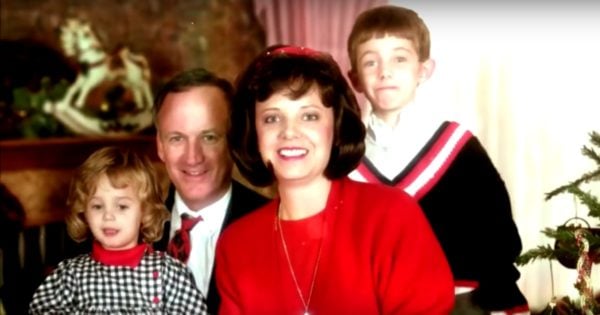 The misleading analysis of Patsy Ramsey's 911 call.
The documentary opened with a review of the phone call Patsy Ramsey made to police in the early hours of December 26 1996. Criminal profiler Jim Clemente and behavioural analyst Laura Richards attempted to decipher an inaudible portion of the call, when Patsy thought she had hung up the phone but didn't disconnect.