Thousands of teenage girls in Finland are competing in national show-jumping competitions using toy horses.
The trend known as 'hobbyhorsing', has trotted out of lounge rooms and into sporting arenas around the nation.
Participants compete against one another in show-jumping, dressage and other equestrian events.
The Times reported the sport is estimated to involve over 10,000 participants.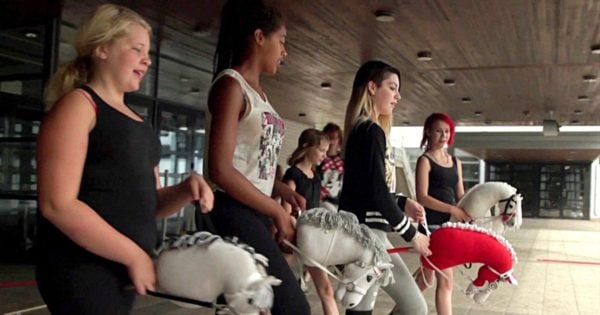 Hobbyhorsing may seem like a bit of a joke but the girls undergo very real training sessions in order to refine their skills.
Oscar nominated director Selma Vilhunen directed the documentary Hobbyhorse Revolution, that captures the fast-growing phenomena.
Girls in the documentary explain how the hobby has improved their fitness, craft-making skills and social life.
I'll bet this isn't the last we'll hear of such a stud idea.