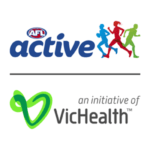 This post was first published before the first game on February 3. Here you can find everything you need to know about the competition. 
It's rare that I get emotional about sport. In fact, aside from the odd teenage tantrum while being dragged to an early morning netball game, it's never really happened.
But at the launch of the inaugural AFL Women's competition, I teared up a little bit.
Because this moment has been a century in the making. Don't believe me? Listen here:
.
"Early last year I potentially pre-emptively said we have a revolution happening in our game," AFL CEO Gillon McLachlan told a North Melbourne warehouse-worth of media types and footy luminaries.
"It turns out revolution was the right word," he said.
"But this moment in women's football, this apparent overnight success, has in fact been over one hundred years in the making.
"We stand here today on a platform ready to launch, but it is a platform built for us by the passion and commitment of many unacknowledged women over many decades. Volunteers, administrators, players, umpires, coaches … these are the true change-agents, they are the true revolutionaries."
The right to kick around the footy has been hard-won for generations of Aussie women.
For decades they were relegated to the sidelines and the stands but on Friday night they'll be taking to the field — it's pretty bloody exciting.
There are eight clubs, but the dream is to one day have eighteen, as Western Bulldogs vice-president and champion for the league Susan Alberti noted when she unveiled this:
The Premiership Cup.
The team captains were all there, of course. Amanda Farrugia, Daisy Pearce, Emma Zielke, Steph Chiocci, Lauren Arnell, Kara Donnellan, Katie Brennan and Chelsea Randali stood shoulder-to-shoulder as they got the first close-up look at the prize.
"I want to be clear — this will be good for business, but, as compelling, it can be explained in two words — equality and aspiration," McLachlan said.
"It will be football as we've always known it … but it will also be very different. This group of women players will create their own game."
Here's everything you need to know.
The first bounce of the season is at 7.45pm this Friday night.
It'll be a classic clash between Carlton and Collingwood at  Ikon Park in Princess Hill, Carlton North.
On Saturday, the Adelaide Crows will meet Greater Western Sydney Giants at Adelaide's Thebarton Oval at 4.35pm.
Then the Western Bulldogs will take on Fremantle at Victoria University Whitten Oval in West Footscray at 7.35pm.
And Sunday arvo, from 5.05pm, you can catch Melbourne vs Brisbane Lion at Casey Fields in Cranbourne East.
They're all FREE as well, by the way.
Find the full fixture here.
How is it different from the men's game?
While the men's season goes for about half a year, this will be a short season of 8 weeks to begin with.
The games are shorter too.
Quarters go for 15 minutes each, plus extra time.
The ball is smaller, lighter, and faster, and instead of 18 players, there's 16 players on the field.
How do I watch it?
Every. Single. Game. is being broadcast on Foxtel and streaming live on www.afl.com.au, but a few bangers will go free-to-air as well.
Check out the broadcast guide here.
Also if you're over the blokes of The Footy Show, you can tune into Women's Footy on Channel Nine on Sunday mornings form 10.30am.
Australia, it's time… to kick some balls.
Mamamia Out Loud is the podcast with what women are talking about. For the full episode, subscribe in iTunes, in the Mamamia Podcast App, or listen here: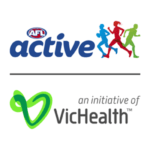 Rebecca Maddern chats about women's health and fitness in her role an AFL Active ambassador. AFL Active is a group fitness program designed by the AFL to build endurance, strength and agility. It's tailored to all levels of fitness and doesn't require any kicking, marking or hand balling skills. It's the perfect way for women of all ages to improve their health and wellbeing, so if you want to improve your health and wellbeing, AFL Active is a great place to start. With AFL Active locations all around Victoria, find your closest trainer at aflactive.afl.com.au