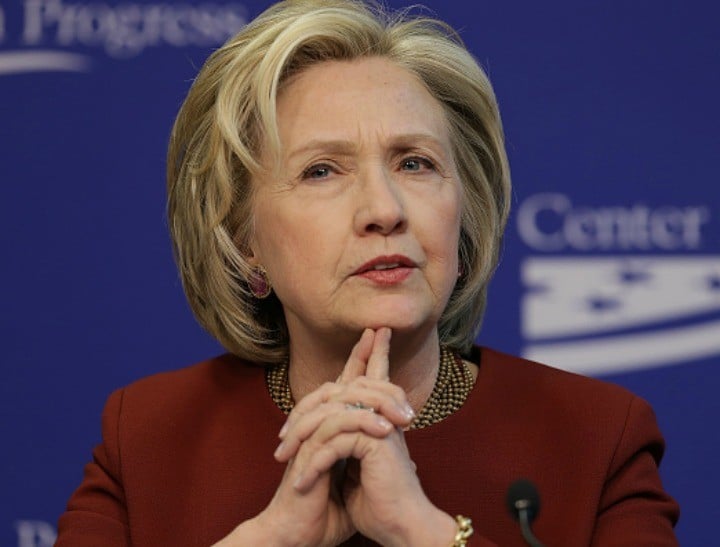 Hillary Clinton has officially announced her White House bid.
The former first lady is in the running to be America's next President of the United States.
Tweeting:
Overnight the news first came that Hillary Clinton had officially declared she will run for President of the United States  via an email from John Podesta, a top Clinton advisor and a loyalist.
CNBC reports that Podesta's email went to Democratic supporters saying"I wanted to make sure you heard it first from me – it's official: Hillary's running for president."
The 67-year-old former secretary of state then followed it up about 45 minutes later with a video announcement titled "Getting Started" which showed American families – including ( joyously) a same sex couple, and mothers returning to work .
She said "Every day Americans need a champion and I want to be that champion."
I am hitting the road to get your vote. It is your time and I hope you will join me on that journey."
Her daughter Chelsea Clinton congratulated her mum.
In her 2008 presidential run, the former first lady lost to Barack Obama, who used social media widely for publicity and fundraising.
Being married to Bill Clinton, the 42nd US President between 1993 and 2001, Ms Clinton knows a thing or two about the role.